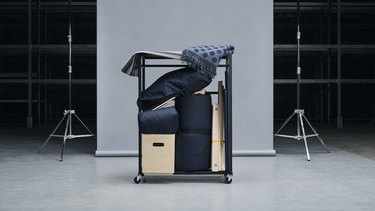 Hold on to your IKEA cinnamon buns because the retailer just gave us a glimpse of a few collections dropping in 2020. With everything from high-tech furniture to ultrastylish items, these collections are the result of much creative collaboration.
Details of these new collections were unveiled during the Democratic Design Days 2019 event — IKEA's global press event that happens every year — in Älmhult, Sweden. We rounded up some of the highlights to keep your eyes on in the next year:
1. Robot Furniture from the Future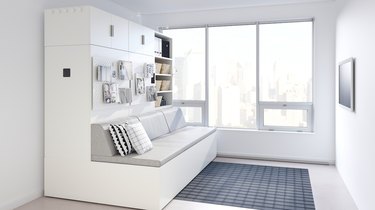 OK, it's not quite at The Jetsons level just yet, but the high-tech Rognan collection seems pretty freaking cool. In collaboration with the U.S. company Ori, IKEA will launch a collection of robotic furniture meant to make the most use out of your space.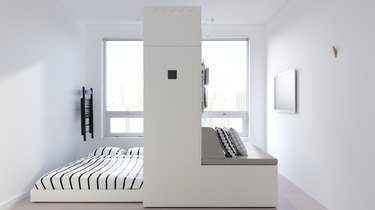 Basically, with the push of a button you can rearrange a modular, all-in-one piece into different configurations. So maybe at night you roll out the bed portion but once your day starts, you slide it back inside. The entire unit slides along an axis; so you can even scoot it all the way back to make room for your yoga mat or an extra pouf or two. The first launch of the collection will take place in 2020 in Japan and Hong Kong.
2. Small Space Items That You Can Stack and Move
IKEA thankfully always keeps small spaces in mind, and the Råvaror collection does just that. Based on the increasing numbers of people moving into smaller spaces, the collection revolves around the idea that you can "stack the items together" and easily transport them to your next space.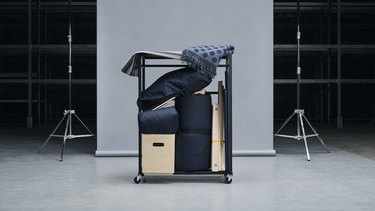 The initial collection will include products like a sofa, mini kitchen, storage boxes, and lighting. It will make its global debut in September 2020.
3. Solutions for Parents to Stop Stepping on Legos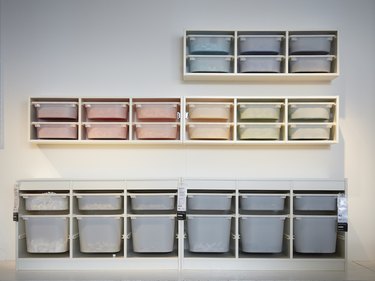 This one makes total sense to us, since staying organized gets hard when your kiddos want to throw their Legos everywhere. IKEA teamed up with the Lego Group for what basically sounds like a playful brainstorming session to figure out how to encourage play and find creative solutions for both parents and kids — so that no one has to step on a Lego brick and the little ones can keep playing. Not a lot of details about specific products exist, but the Bygglek collection should go live in 2020.
4. New Items with Accessibility in Mind
In 2017, IKEA launched the Omtänksam collection, which focused on items with "extra comfort and support," as the website describes. Though standard looking from afar, the designs of the items kept people with different abilities in mind. The Omtänksam armchair, for example, includes higher armrests, lumbar support, and removable armrest covers with pockets.
The retailer plans to add more products to the collection for the bathroom, kitchen, and bedroom. All items are the result of collaboration with consultants working in areas like physiotherapy and ergonomics. The new items will launch globally May 2020.
5. A Stylish Collaboration with a Bangkok Lifestyle Brand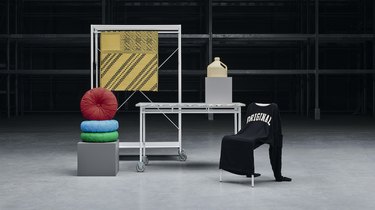 With its cafe and famous meatballs, IKEA offers both a shopping and food experience when you visit any given location. So it seems natural to team up with brands like Greyhound Original Bangkok, a lifestyle brand with a similar concept.
Started in 1980, with its first store focused on menswear, Greyhound Original now offers womenswear and runs Greyhound Cafe. The Sammankoppla collection in collaboration with IKEA creates a fashion-forward collection that also focuses on reusing and recycling materials. It will drop sometime in 2020.
6. Bonus: Vegan Strawberry Ice Cream
OK, technically we don't know the exact date for this launch on a global scale but IKEA says sometime soon so we can't help but get excited. Soon, you'll be able to grab a lovely cone of plant-based soft serve ice cream in a strawberry flavor. It launched earlier in 2019 in Europe but we know shoppers in other countries would appreciate a taste, too. Eating vegan dessert after a long evening of decor shopping? Yes, please.