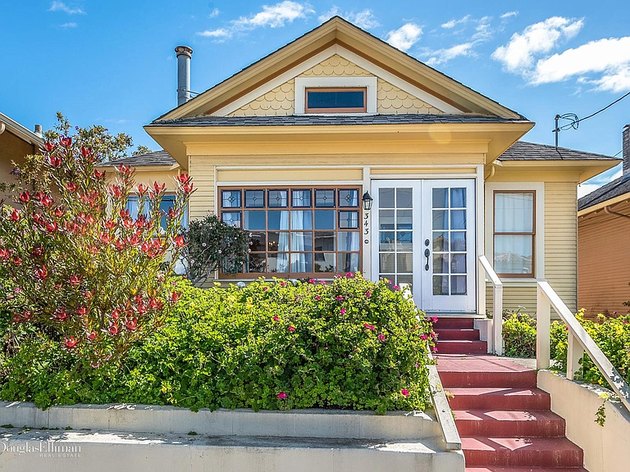 We love the concept of a space with beachside vibes, and the closer we can get to the water, the better. Ocean living seems like a serene, relaxing way to spend the days — and those long summer nights. With the upcoming premiere of the newest season of Big Little Lies June 9, we wanted to take a peek at what kind of real estate might be available in Monterey, California. These listings make the most of the seaside location, often featuring huge windows that offer a gorgeous vista.
Let's dream a little: We included some of the pricier finds in Monterey, too, since there's no harm in looking and adding a few to our vision board.
Skyline Forest Neighborhood, $785,000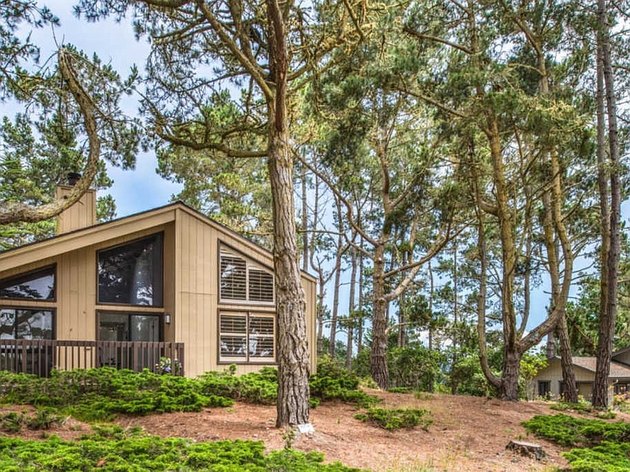 Basically, we just found the adult treehouse of our dreams. The large windows in this three-bedroom, two-bathroom space make it easy to take advantage of the surrounding greenery. And it includes a private two-tier deck to further take advantage of the stunning views.
Old Monterey, $839,000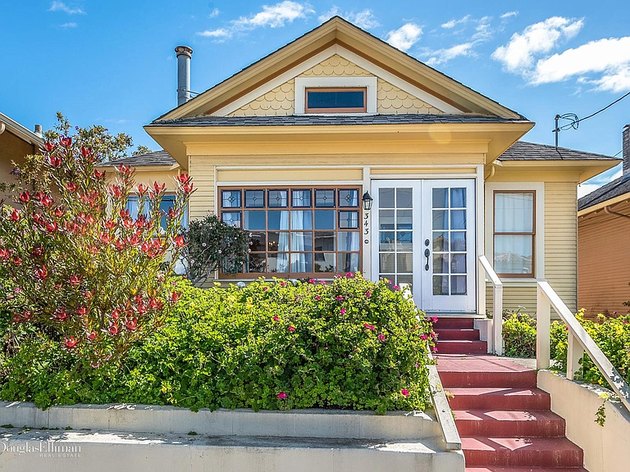 Imagine taking a nice stroll to Fisherman's Wharf from this airy and relaxing space. This three-bedroom, two-bathroom bungalow built in 1918 includes a deck with pretty good proximity to the water. Perfect for a late-night glass of wine with the ocean breeze hitting your face.
Surf Way, $1,095,000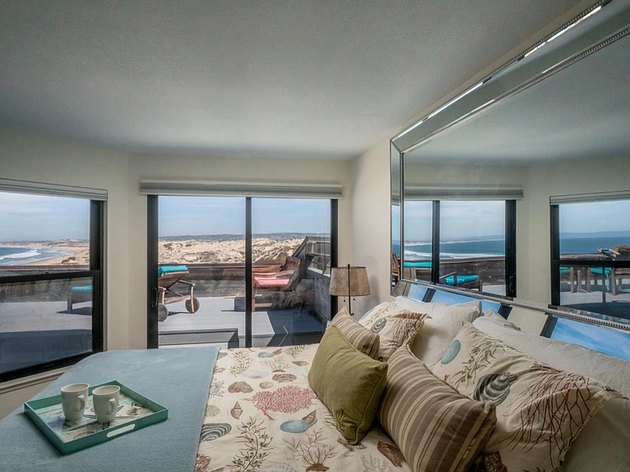 This two-bedroom, two-bathroom condo caught our eye for one important reason: the spacious deck in back with views of the waves. With enough room for a table and a couple of lounge chairs, the space looks like the epitome of a beach getaway. No need to deal with any crowds when you can just go right outside your home to sunbathe.
Cielo Vista Terrace, $1,195,000
Something about the exposed brick and clean white lines of this space immediately made us want to host a beachside cocktail party. Luckily, the three-bedroom, two-bathroom space includes a gas fire pit and gas BBQ for such an occasion.
Deer Forest Drive, $1,468,000
This grandiose five-bedroom, three-bathroom space features impressive ceilings at 20 feet or higher. It includes a fireplace for chilly nights and a roomy patio for warm days. Also, that staircase reminds us very much of Renata's iconic staircase in her home.
Dunecrest Avenue, $2,400,000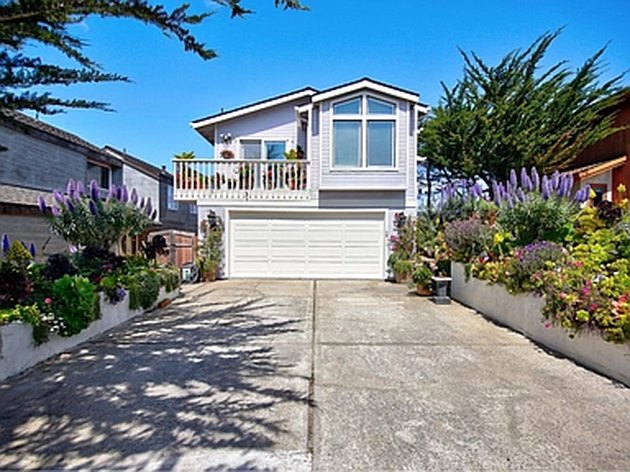 A row of large windows in the living room of this three-bedroom, two-bathroom space gives you a prime view of the glistening water nearby. It would almost be enough to make us not want to leave the house. But you can also walk down to the beach and settle in for an afternoon of reading and tanning, then easily make it back in time for dinner.
---
Eva Recinos is an associate editor at Hunker. You can reach her at eva@hunker.com

View Work