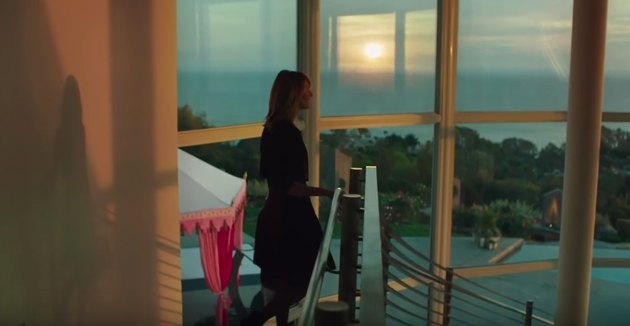 The Monterey Five are back! It's been a long wait, but the second season of Big Little Lies, HBO's original series following the lives of five women in Monterey, California, returns to TV on Sunday night. Of course, any mention of the show would be remiss to neglect the beautiful homes — just as much a part of the lively cast of characters. From Celeste Wright's (Nicole Kidman) multimillion dollar coastal home to Bonnie Carlson's (Zoe Kravitz) wooded midcentury abode, the remarkable homes are droolworthy. Since we can't all splurge on a home in Monterey, how about planning a getaway at a space that will make you feel like you're on the show?
We've rounded up a few of our favorite Airbnb listings that are channeling major California-cool vibes, each matched to a member of the Monterey Five:
Pacific Grove Cottage (Jane Chapman), $225 a night
Shailene Woodley's character's home on the show might be more modest than her peers, but we still find her bungalow completely charming. While the real house is in Pasadena, this blue house in Pacific Grove, just outside of Monterey, is a close second.
Rustic Redwood Retreat (Bonnie Carlson), $325 a night
Fans of Bonnie's laidback, hippie style will appreciate the California-cool vibes at this three-bedroom Pacific Grove home. Made from timbered redwood trees, the home has a statement fireplace and is just a quick drive from scenic 17-Mile Drive featured prominently in the show.
Chic Beachside Home in Malibu (Madeline Mackenzie), $812 a night
The home of Madeline Mackenzie (Reese Witherspoon) was more "modest" than some of the others on the show, but no less spectacular. While the show was set in Monterey, the house was actually in Malibu, farther south. We think this stunning two-story rental is the perfect doppelgänger.
Modern Malibu Paradise (Renata Klein), $3,500 a night
Renata Klein (Laura Dern) is the show's power player — both at work and at home. A high-powered executive, Klein lives in a modern beachfront home with strong lines and unobstructed ocean views. This four-bedroom Malibu rental channels similar vibes and guests report seeing whales, seals, and dolphins thanks to the panoramic views. (Although, heads up, it's more aspirational in nature for a dream getaway because of the price tag.)
Pebble Beach with Panoramic Views (Celeste Wright), $793 a night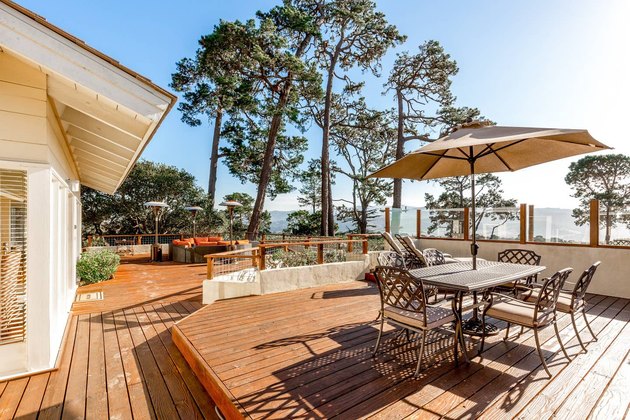 The sweeping views and outdoor deck were a key part of Celeste Wright's home in season one, with Nicole Kidman's character spending time outdoors on her redwood- and cypress-fringed terrace. This four-bedroom Carmel rental offers a similar feel, with gorgeous views of the Carmel Bay.
---
Laura is a New York City-based freelance writer who writes about travel, food, and design. Her work has appeared in Architectural Digest, Bon Appétit, GQ, Condé Nast Traveler, and more. She's a sucker for a good curbside furniture find.
View Work