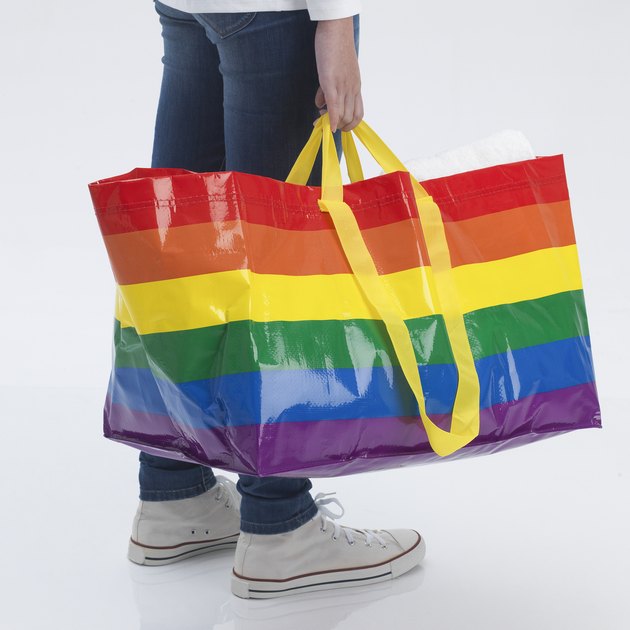 In a fitting celebration of Pride next month, IKEA's ubiquitous blue tote is getting a colorful new redesign.
IKEA has partnered with the Human Rights Campaign Foundation for the redesign, which sees its classic blue tote reimagined as a colorful rainbow flag. The limited-edition rainbow Kvanting shopping bag, available starting June 1, will retail for $3.99 in U.S. IKEA locations — with all profits going to the HRCF's various education programs. The limited-edition tote will only be on sale for the month of June.
While you're probably familiar with Human Rights Campaign's trademark blue logo with a yellow sign for equality, HRCF is the organization's educational arm, which supports training and consultation with schools and other service providers to help build safe and welcoming schools and communities for LGBTQ+ youth and their families.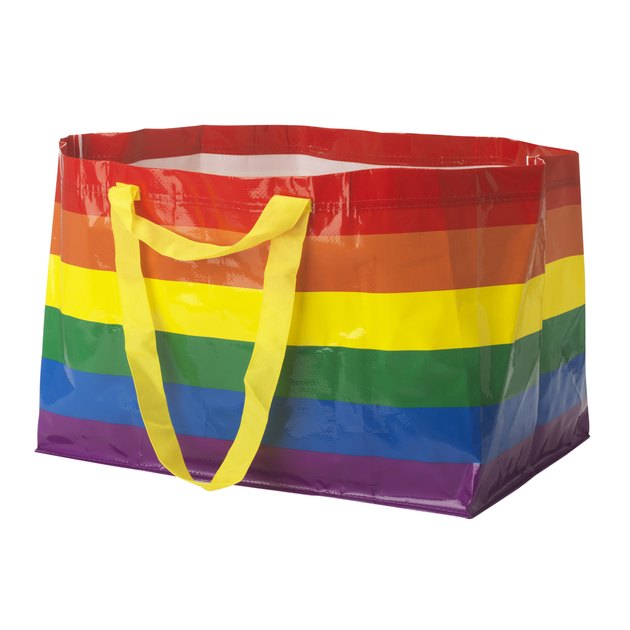 "At IKEA, our culture is centered on the value of togetherness. We believe equality is a fundamental human right and that all homes are created equal. We know everyone deserves a home you absolutely love and a workplace where you can be yourself," Rafael Fantauzzi, IKEA U.S.'s diversity and inclusion manager, said in a press release.
Going one step further in their support of the community, Fantauzzi also announced that the company will fly Pride Month's trademark rainbow flag at all U.S. stores on June 1.
---
Laura is a New York City-based freelance writer who writes about travel, food, and design. Her work has appeared in Architectural Digest, Bon Appétit, GQ, Condé Nast Traveler, and more. She's a sucker for a good curbside furniture find.
View Work