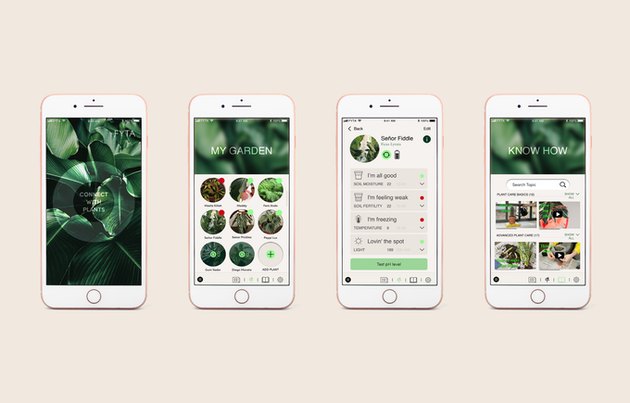 If you often wish your plant could just TELL you what it needs, the team behind the FYTA Beam wants to help. Their smart plant sensor keeps track of the major elements to your plant's happiness, such as lighting needs, moisture levels, and overall temperature. It's a high-tech way to make sure your plants stay healthy and happy.
Here's how it works: After placing the sensor in your plant's soil and setting up the app on your phone, you can get helpful "messages" from your plant about what it needs.
When something seems amiss, the app sends you updates like "I'm freezing" or "I'm feeling weak." If everything seems OK, the app displays messages like "lovin' the spot." So far, the team is 50% done with the process of making sure the connection from your smartphone to their app and server are strong — and they're asking for support on Kickstarter. If the project comes to full fruition, it could be just what we need to make our black thumb a little greener.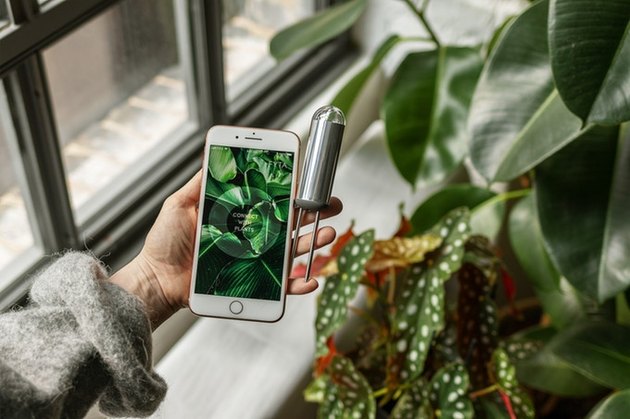 "It's all about finding smarter, deeper ways to connect," the creators write on Kickstarter.
In addition to the app, the FYTA Beam also offers users a FYTA Base for extended time away. The Base connects to your Wi-Fi at home and allows you to see important info about your plant babies via the cloud. That way you can nudge your S.O. to give them some love, or text a neighbor to see if they can help out.
The current iteration of the FYTA Beam works with iOS 11 and higher as well as Android 5.0 and higher. You can connect up to four sensors for each Bluetooth connection, with each one reaching up to 328 feet (approximately).
Learn more about the project here.
---
Eva Recinos is an associate editor at Hunker. You can reach her at eva@hunker.com

View Work