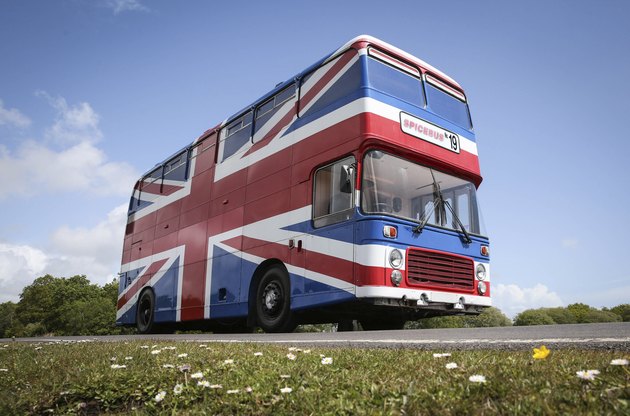 If you wanna be my lover, you gotta get with my Airbnb reservation. Allow us to explain: remember the Union Jack tour bus from Spice World? Now you and two friends can spend a night in it.
Thanks to mega-fan Suzanne Godley — who proudly declares on her Airbnb bio, "My greatest love is the Spice Girls (after my children and partner of course)." — those of us who always dreamed of sleeping in the Spice Girls tour bus after watching Spice World can now book a night there.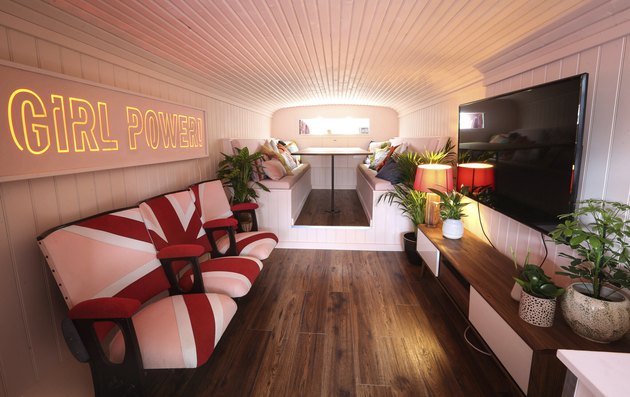 The original Spice Bus from 1997 has since been spruced up with the help of a few designers. It will sit in Wembley Park, London, and while it won't include a driver, selfies in the driver's seat are totally encouraged. Guests should also feel free to show up in '90s attire to match their surroundings: animal-print carpet, baskets full of scrunchies, and a couple of disco balls. There's even a dressing room area, "complete with rail and dressing table." And to get you in the right frame of mind, Wembley Park will screen Spice World June 13-15 as part of its outdoor summer movie season.
"When my boss mentioned that he was considering buying the Spice Bus I was desperate to be a part of its renovation," Godley told Airbnb. "We've worked hard over the past few months to turn the bus into a home, in keeping with its legacy, and I'm so excited to open it up to the public with the support of Airbnb."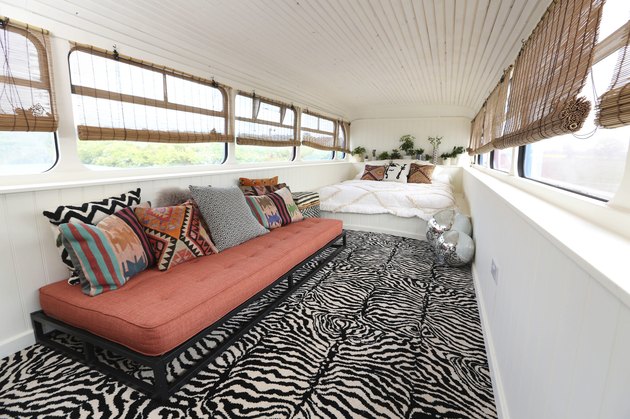 Here's the catch: it's only open for booking for two nights so far, on June 14 and 15. Godley might soon add a few more available dates, but for now the available nights are perfect timing since the Spice Girls reunion tour comes to Wembley Stadium June 13-15.
We're pretty sure a ton of fans are about to start a group chat to get the ball rolling on their trip, so we suggest you bookmark this page and set an alarm for May 22 at 8 a.m. British Summer Time when the listing goes live. The space costs around $129 per night.
And remember: if a strange aircraft lands near the bus, it's probably best to stay inside and avoid any weird encounters from another dimension.
---
Eva Recinos is an associate editor at Hunker. You can reach her at eva@hunker.com

View Work