You know that expression: never judge a book by its cover? Well, you can go ahead and throw that rule out the window, at least when it comes to these gorgeous reads. As soon as I saw their picturesque jackets I was pretty much sold ... love at first sight. But then I looked passed their good looks only to have a major fangirl moment upon discovering who the authors are: Hilton Carter and Whitney Leigh Morris.
As a lover of beautiful design and someone who struggles with a lack of square footage, not to mention a black thumb, I along with thousands of others, constantly turn to them for inspiration and helpful tips. From cover to cover, you'll be dazzled by gorgeous photography and roused by the wealth of wisdom contained in these pages. And bonus: They'll both make stunning additions to your perfectly styled coffee table or shelfie vignettes.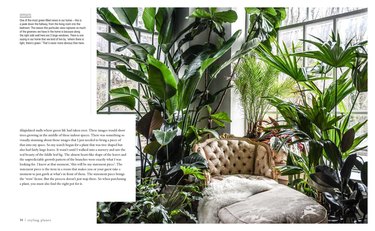 If you're not familiar with plant stylist extraordinaire and visual storyteller Hilton Carter, then you're in for a massive treat. In his newly released first book, Carter gives readers a sneak peek into his own home and other verdant, plant-filled spaces, providing loads of mesmerizing inspo along with useful and practical tips to help you style and care for the plants in your own home.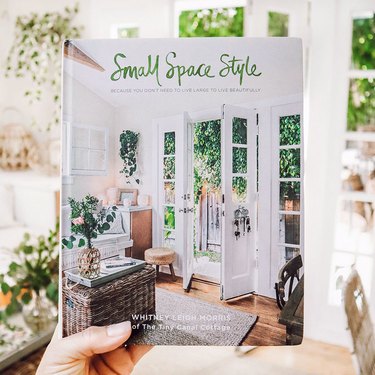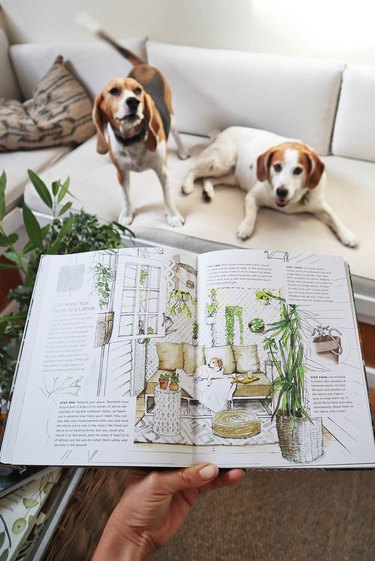 For those of us whose homes are spatially challenged, we already know the struggle is real! Luckily, small space guru/magician Whitney Leigh Morris is here to save the day with her dreamy first book. What makes her an expert, you ask? Well, first of all, she along with her husband, their son, and two rescue beagles have managed to live a happy, cozy life in a Craftsman-style cottage near the Venice Beach canals that is less than 400 square feet. I know, mind blown right?! And now she's sharing all of her clever tips and tricks so we can create a beautiful life with limited square footage, too.
---
Ariane Moore is an Editor at Hunker. After earning her B.S. in Interior Architecture and Design, she enjoyed working on a variety of projects ranging from residential to hospitality at award winning design firms in both Las Vegas and Los Angeles. She also served as Design Editor at Natural Child World magazine.
View Work