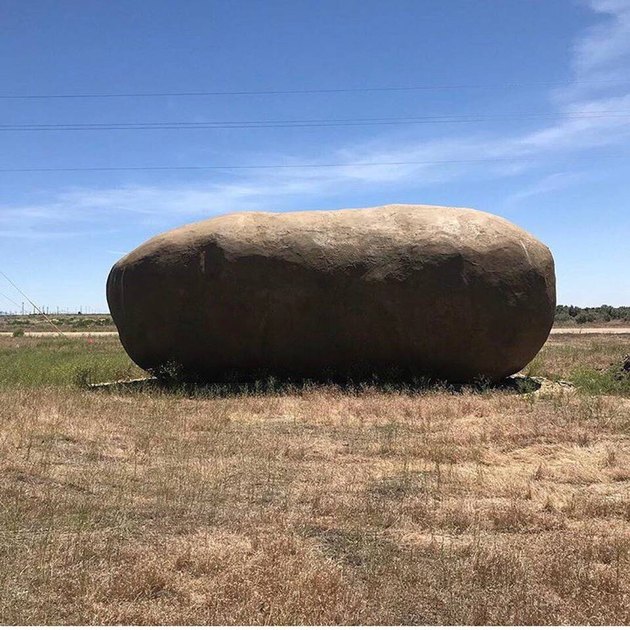 This one is for all you french fry fanatics out there.
Airbnb's latest oddball home is located in Boise, Idaho, a state well-known for its production of, uh, potatoes, so it shouldn't be too surprising that America's potato capital is now home to ... a home that is also a giant spud.
Newly listed on Airbnb as part of a promotion with Idaho's Potato Commission, the Big Idaho Potato Hotel is a 6-ton construction of steel, plaster, and concrete intended to promote the state's biggest export. And while the spud may not be made of actual potatoes, the interior is surprisingly chic.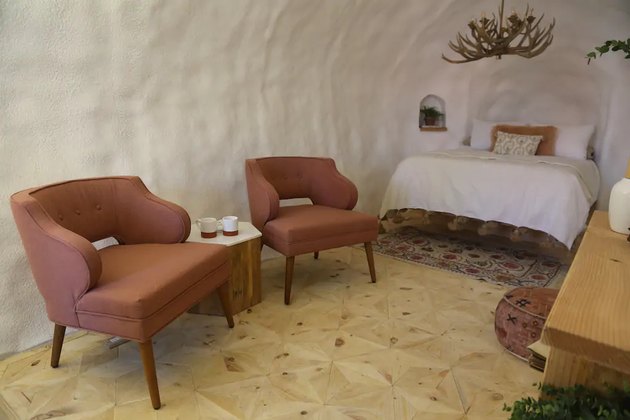 The potato house sleeps two, featuring a queen bed, small bathroom, kitchenette, a fireplace for warming those hot potatoes, and even air-conditioning for the summer months. The walls are painted a subtle millennial pink and the home is full of lush plant life to add to its already high Instagram factor.
After the towering tuber completed a six-year tour of the states, the commission wondered just what to do with it, and since making a Guinness World Record-worthy amount of mashed potatoes was out of the question, the commission had to think outside of the box.
Soon, Kristie Wolfe, an Idaho-based small home developer, had the idea to turn the potato into a property to rent out to visitors and vegetable lovers alike.
A night's stay will run $200, in addition to service fees and taxes. No word yet on if anyone's booked a stay.
---
Laura is a New York City-based freelance writer who writes about travel, food, and design. Her work has appeared in Architectural Digest, Bon Appétit, GQ, Condé Nast Traveler, and more. She's a sucker for a good curbside furniture find.
View Work