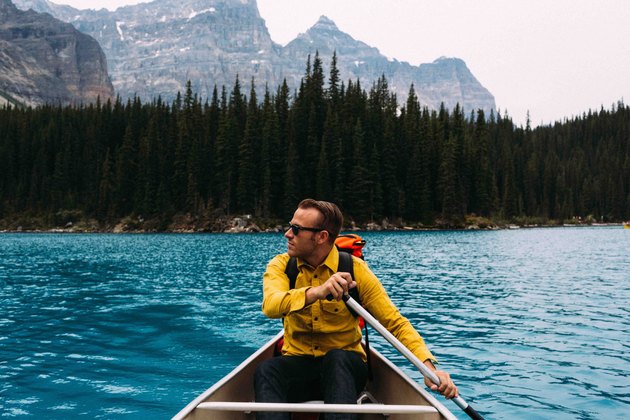 Looking for a cool gig? Behr's got you covered with the dream job of the year. The paint company is offering one lucky person the chance to travel across the U.S. and Canada as its first-ever Color Explorer this summer — and be paid a $10,000 stipend.
The job description is simple: travel in search of color inspiration. Some activities on the potential itinerary include kayaking in the frosty blue waters of Lake Louise in Banff National Park, taking in Charleston's Rainbow Row, and delighting in the colorful lights and sounds of a music festival. You'll be responsible for posting on social media and writing for Behr's Colorfully blog, too.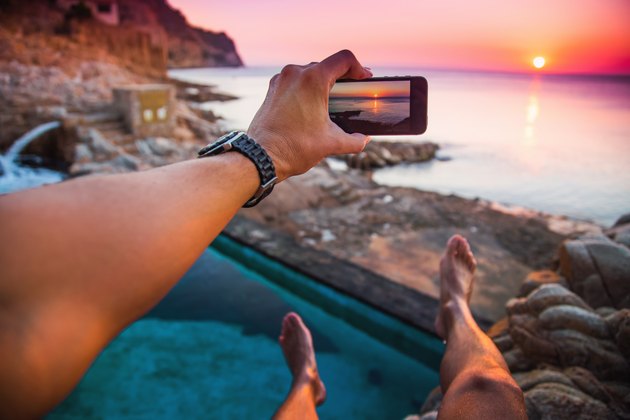 Upon completion of your travel duties, you'll head to Behr's HQ in Orange County, California, where you'll work with the marketing team to develop and name new colors based on your experiences.
If you're a fan of color — and we mean mega fan — this is the job for you.
Even if you can't just drop everything for this dream job, you can also consider a full-time career switch: the Color Explorer role is a mini version of the color expert position at Behr. Professional color experts are tasked with experiencing the world to inform new lines of Behr paint.
"People are fascinated by the paint color-naming process. It requires a lot of time and creativity, because each name tells a microstory about the specific shade," said Erika Woelfel, vice president of color and creative services at Behr. "Our color experts travel the globe tracking down emerging color trends, and we're excited to give our Behr Color Explorer a glimpse into this process by sending them on a search for new, dynamic hues to add to Behr Paint's color collection."
As the Color Explorer, you'll not only receive the $10,000 stipend, but all your travel expenses will also be covered (flights, accommodations, experiences, etc.). The job is open to most Americans and Canadians 21 and over with valid passport. To apply, visit behr.com/colorexplorer — the hiring period runs from today through May 15.
---
Stefanie is a New York–based writer and editor. She has served on the editorial staffs of Architectural Digest, ARTnews, and Oyster.com, a TripAdvisor company, before setting out on her own as a freelancer. Her beats include architecture, design, art, travel, science, and history, and her words have appeared in Architectural Digest, Condé Nast Traveler, Popular Science, Mental Floss, Galerie, Jetsetter, and History.com, among others. In another life, she'd be a real estate broker since she loves searching for apartments and homes.
View Work