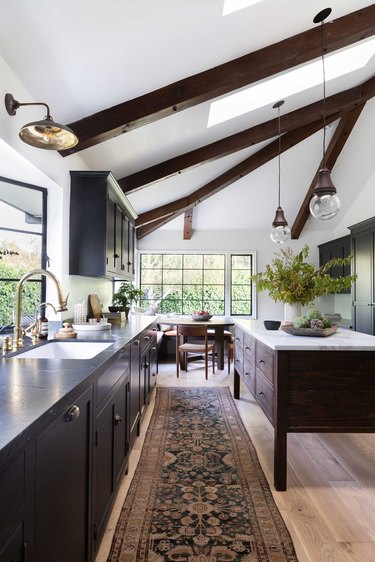 We here at Hunker HQ adamantly believe that lighting can make or break a room. Renters with less-than-ideal kitchen lighting, know all to well what it feels like to cook in near darkness just to avoid the harsh fluorescent (shudder) lighting overhead. But since that method of dealing with the problem is really not ideal, we suggest, instead, upgrading your space with kitchen island lighting that will not only give your space a visual facelift, but will also make it a room that you love cooking, entertaining, and dining in.
1. Embrace modern-traditional decor.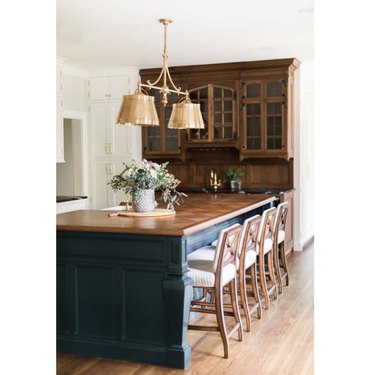 2. Opt for oversize pendants.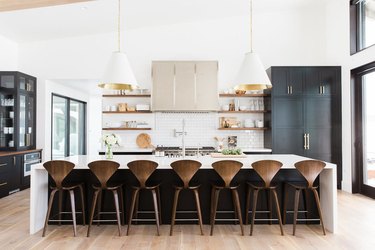 This kitchen island lighting idea from Shea over at Studio McGee is a testament to the impact that scale can have on a space. By opting for two simple, oversize pendant lights, the entire room feels bold and modern.
3. Make a statement with a chandelier.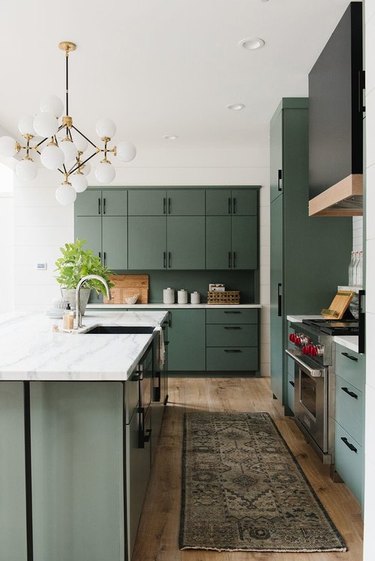 Note: Chandeliers aren't just for the dining room. Take the stunning fixture hanging above the kitchen island in this Manhattan loft designed by Shea from Studio McGee. It instantly adds a dose of midcentury style, transforming the island into a lively, beautiful spot for gathering, dining, and meal prepping.
4. Keep it minimal.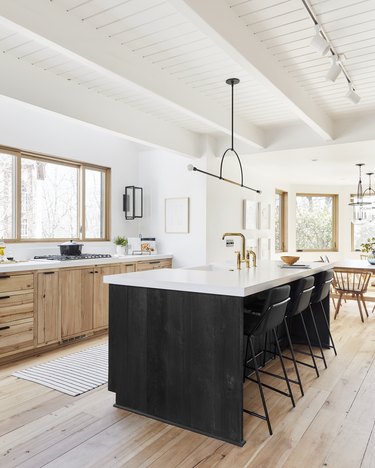 This simple lighting approach by Emily Henderson works seamlessly in a neutral kitchen, anchoring the oversize island without veering away from the minimalist vibe.
5. Stay understated in a compact space.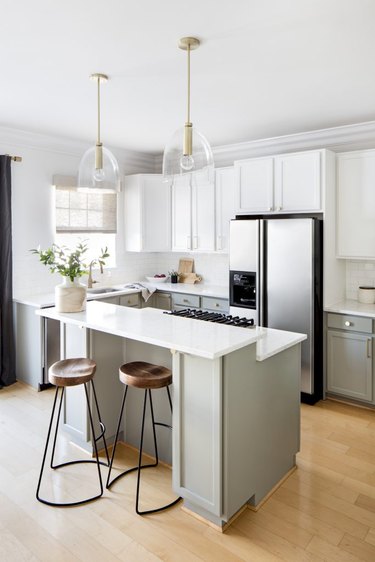 Recreate the look from this small city kitchen by Elizabeth Lawson Design, where clear bell-shaped pendants with brass hardware add a subtle, sophisticated statement without overwhelming the compact space.
6. Embrace the trends.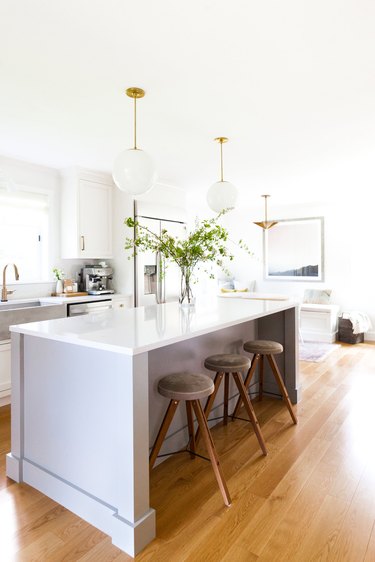 A pair of brass, globe-shaped pendants make this otherwise classic kitchen from Coco Kelly feel instantly more modern and trendy. Since lighting can be easily switched out, the space above a kitchen island is the perfect place to follow your whims or try out a trend that may not stand the test of time, without breaking the bank.
7. Add visual interest with an industrial touch.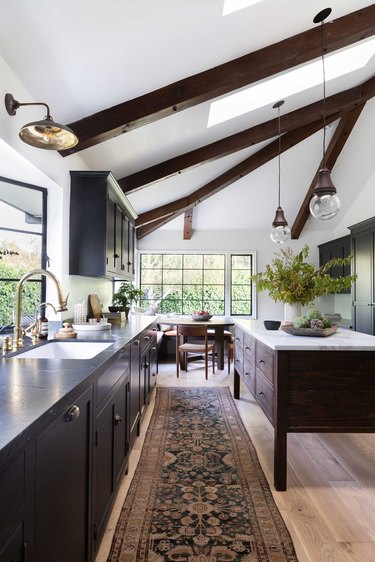 The industrial-inspired lighting in this otherwise traditional kitchen designed by Amber Lewis instantly lends a more casual vibe to the space. With exposed bulbs and cords anchoring the marble and wood island, it's a perfect juxtaposition of styles.