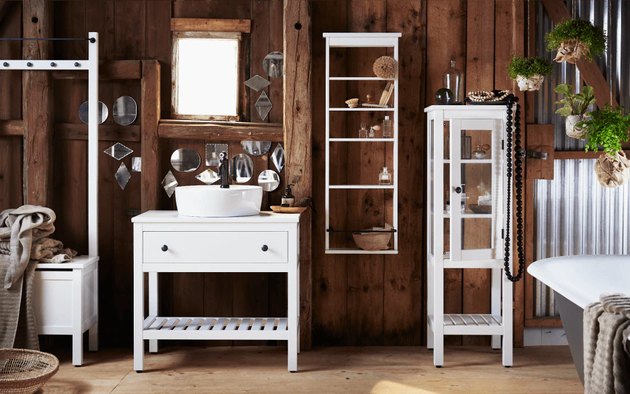 Spring is all about new beginnings and fresh starts, so it's not surprising that IKEA's newest products and collections focus on finding a balance between modern life, nature, and self-care. Launching next month, the Swedish retailer's Tänkvärd collection focuses on simple materials (think rattan, linen, and cotton), while new general products are made from other sustainable materials and are meant to encourage slow living. In today's post-Kondo world, we're all being a little more thoughtful about what we bring into our homes, so it makes sense that Ikea says one of the goals of the new lineup is "living with intent."
Here are five new products that we wouldn't mind welcoming into our homes ... keep your eyes peeled at your local IKEA or online in the weeks to come!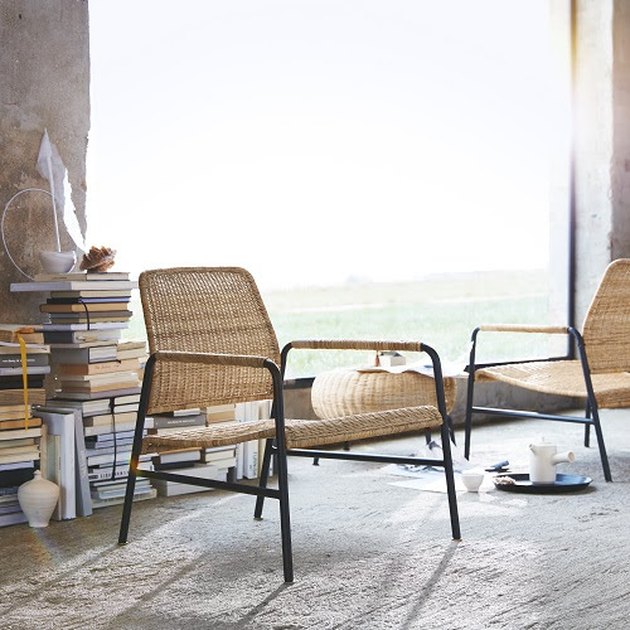 This chic, simple armchair consists of handwoven rattan on a metal frame. We love the go-with-anything styling and, as an added bonus, it comes packed flat.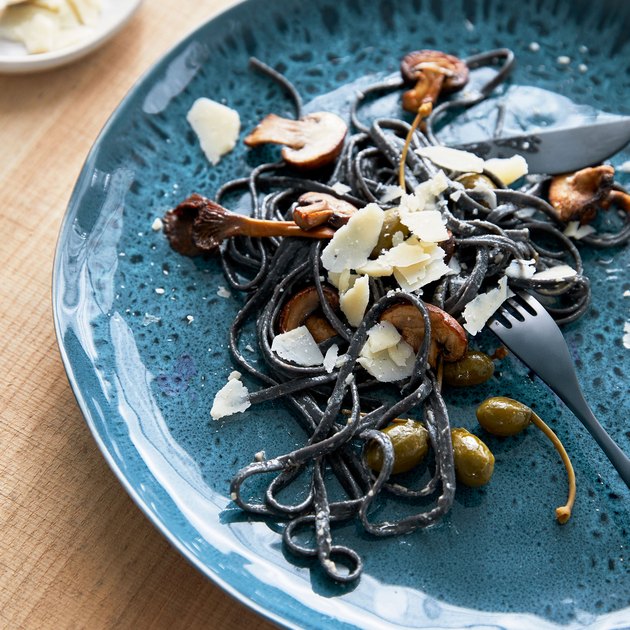 Focusing on soothing hues, indigo and other shades of blue play a huge role in the new collections. This dish can easily be a serving plate or a dish for a candle. The unique glazing process means that every plate is different.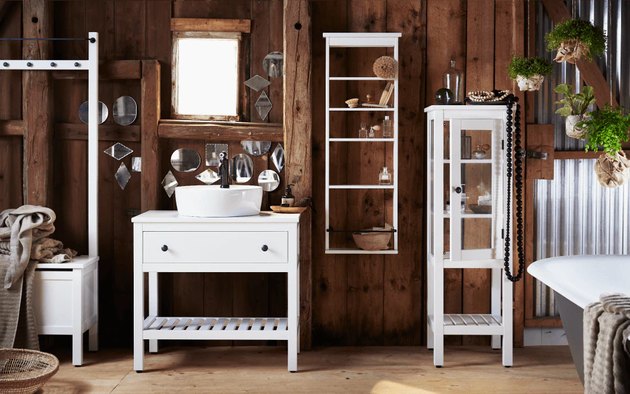 Hemnes has a been a stalwart of IKEA's bedroom furniture for quite some time, so dedicated fans will be thrilled to see this lineup of new bath furniture. The new line-up consists of an open sink cabinet, a wall shelf, a storage bench with a towel rail, and a high cabinet with a glass door.
The line's relaxed, Turkish-style towels gain inspiration from the sea and sky, according to its designers. IKEA focused on using better cotton in these products for "a high touch and feel factor."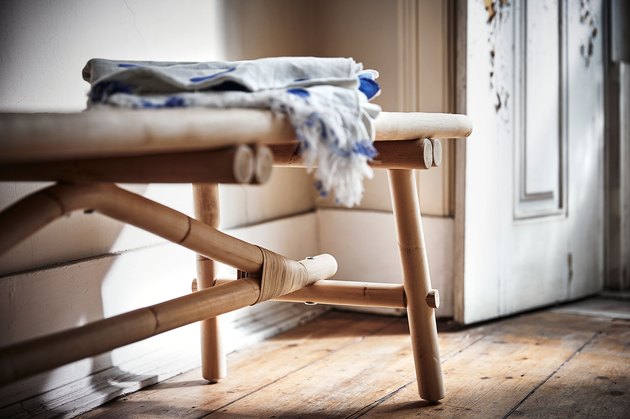 Once again, rattan makes an appearance in this low-slung bench, perfect for an entryway. The company selected rattan because it's light and easy to move around, but also one of the world's most sustainable materials.
---
Laura is a New York City-based freelance writer who writes about travel, food, and design. Her work has appeared in Architectural Digest, Bon Appétit, GQ, Condé Nast Traveler, and more. She's a sucker for a good curbside furniture find.
View Work