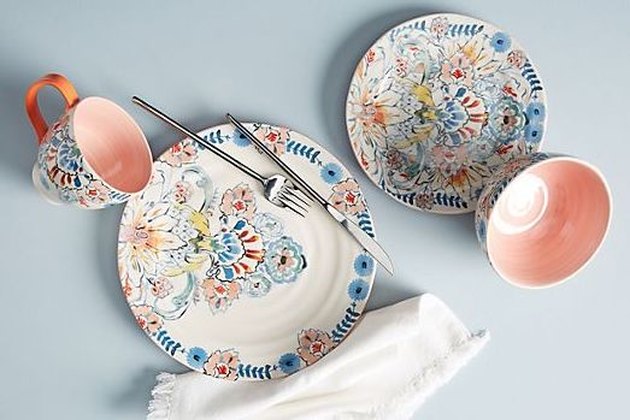 The products we write about are recommended by our editorial team. Hunker may earn compensation through affiliate links in this story.
The phrase "springtime table" invokes a certain level of sophistication, doesn't it? Like, garden parties and afternoon teas are a regular part of your day, so your tablescape must be updated regularly and accordingly. Luckily for us, Anthropologie's Springtime Table sale isn't reserved for such refinement (unless you do, in fact, possess that level of finesse, in which case we applaud you).
Whether you've got a springtime girls dinner party planned or you're just ready to add a pop of color into your kitchen, this limited-time sale is calling your name. But, act fast, there's no saying when this sale will end.
---
Katie is the Commerce Editor at Hunker. She has previously been on staff at Shape Magazine, Well+Good, and PureWow, and has spent her life perfecting the art of online shopping.
View Work