On Fridays, we shop. This week's discoveries are all $20 or less — because sometimes bargains are the best kind of splurges. Oh, and you gotta save if you want to feed that spring vacation fund.
This beauty is ready to go outside the second there's even a sliver of sunshine. But while it's made for patio furniture, it can easily rest in your living room or bedroom, too, adding visual interest to any lonely corner.
Give tiny flowers their moment of glory in these twice-fired porcelain vases, handcrafted in France. Plus, they come in pretty little gift boxes — perfect for showers, birthdays, and just-because surprises.
This limited edition collection of 11 Polaroid prints features a combination of iconic self-portraits, objects, and celebrity series, all shot by Andy Warhol himself. Put them out on your table for a guaranteed conversation starter.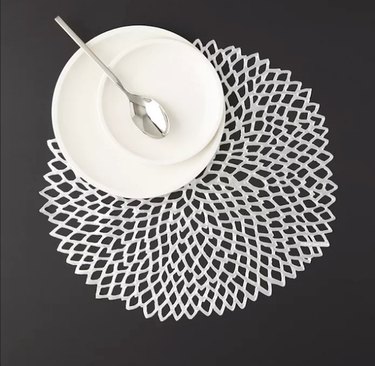 No more boring breakfasts. Lay down this lace-like "pressed dahlia" place setting for a touch of class — even if you're just speed-eating Cheerios.
For your favorite reads: a special place between the trees. These powder-coated metal bookends are scratch-resistant and up for whatever drama you throw at them.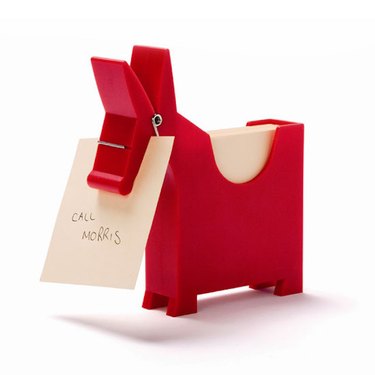 Yes, sticky notes are still a thing. And, yes, you need a cute place to display them. Morris is a donkey designed by Studio Yaacov Kaufman who's guaranteed to keep you more organized.
---
Kelly is a lifestyle writer and editor based in Chicago. Follow her on Instagram at @kelaiglon
View Work