When Gaurav Nanda, founder of Bend Goods, started out, he drew inspiration from the iconic Bertoia. Fascinated by the innovative welding and weaving process, he proceeded to watch countless videos of the midcentury classic being fabricated — which eventually led to the Los Angeles-based furniture company's first piece: the Lucy Chair. Far from average, this sculptural beauty is a functional work of art that demands attention. So obviously, we had to carve out space for it in the all-new Hunker House.
More than just a pretty face, the intricate frame of this chair features over 400 signature tight-knit welds, and distinct wire patterning making it durable as well. Free of VOCs (volatile organic chemicals), Lucy is available in a range of colors and finishes, so this statement-making piece of furniture can be used both indoors and out, blending seamlessly into almost any space.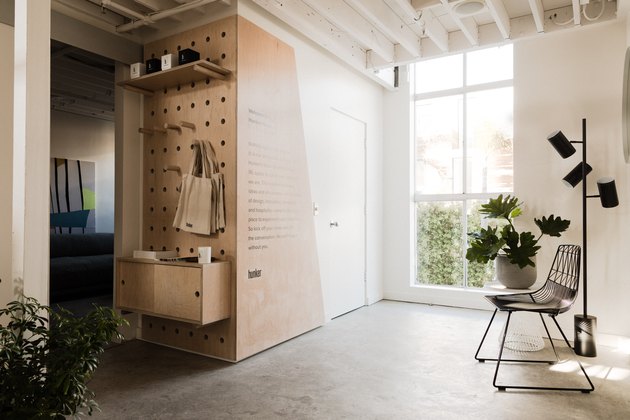 But perhaps the best part is that Lucy is made from hand-bent recycled iron, which means that all of the pieces can be completely customized to fit your unique style. (Can you tell we're smitten?) So whether you decide to splurge on a set or follow our lead and make a statement with one, you can rest assured that this chair's design will make a lasting impression in your home. Built to last, you and your loved ones will be sitting pretty for years to come.
---
Ariane Moore is an Editor at Hunker. After earning her B.S. in Interior Architecture and Design, she enjoyed working on a variety of projects ranging from residential to hospitality at award winning design firms in both Las Vegas and Los Angeles. She also served as Design Editor at Natural Child World magazine.
View Work