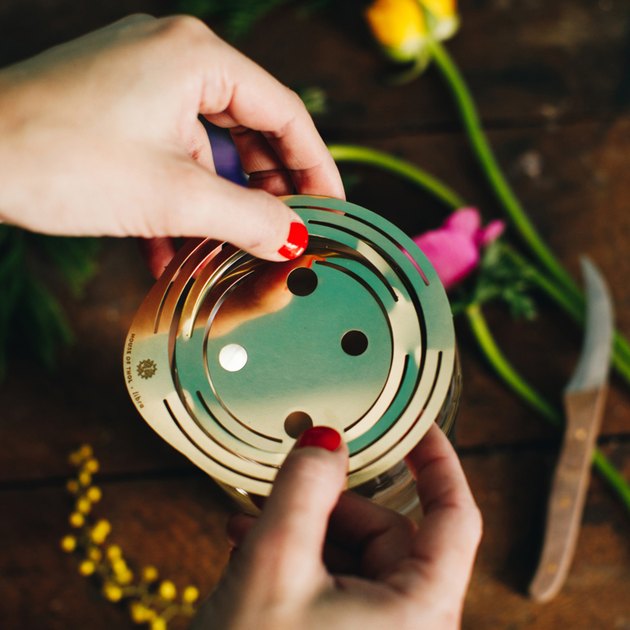 It might be a bit too late to score one of these to create a bouquet for your sweetie for Valentine's Day, but if you're really handy, you could use House of Thol's brilliant zodiac constellation flower arrangers as DIY inspo. The Dutch company creates sheets of metal, laser-cut to reflect the shapes of each zodiac sign. There are also suggestions for flowers suited to your loved one's sign: try sunflowers for Leo, daisies for Virgos, poppies for Taurus, etc.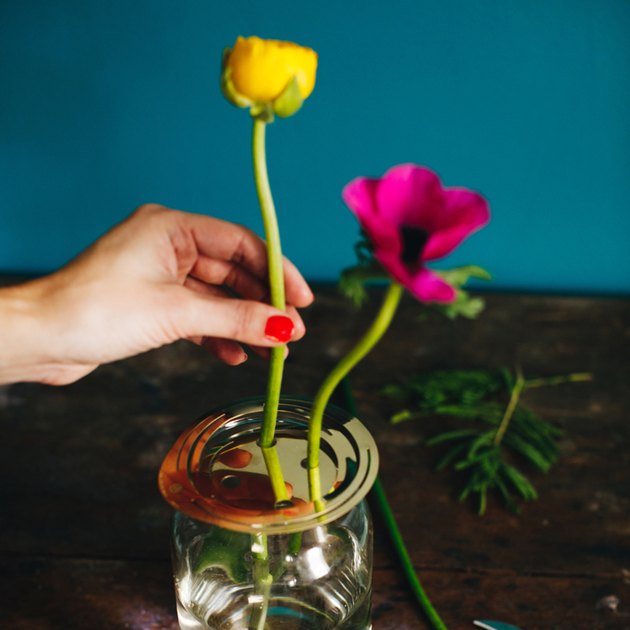 The guides appear to fit right over a mason jar, but can be positioned to fit different vases. Per their site: "Their clever 2d design allows the flat brass disk tools to expand and fit vases with diameters ranging from 6,5 to 12 cm." What we especially love about this idea? It allows you to make a gorgeous arrangement with just a few blooms.
---
Leonora Epstein is Hunker's Senior Director of Content. She has previously served as Executive Editor at HelloGiggles and as BuzzFeed's Deputy Editorial Director. She is the co-author of "X vs. Y: A Culture War, a Love Story" (Abrams, 2014). Feel free to reach out at leonora@hunker.com.
View Work