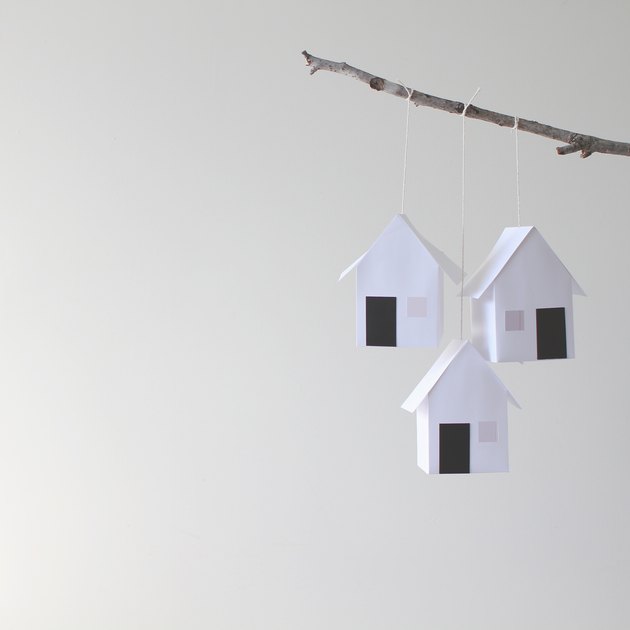 Owning a home is a dream for many Americans, but over the last few years, it's becoming a more difficult goal to achieve. According to new research by Zillow, in 2017, 38 percent of home buyers across the country earned more than $100,000 in household income, a rise from just 30.4 percent in 2012 (adjusted for inflation). For perspective, 29.2 percent of households made more than $100,000 per year in 2017, according to the U.S. Census Bureau. Meanwhile, the percentage of home buyers earning less than $50,000 dropped from 35.5 percent to 27.8 percent, while the middle bracket earning between $50,000 to $100,000 remained stable at 31.4 percent.
In general, the homeownership rate in the U.S. has been down since 2006, when it was at approximately 69 percent. Now it's more around the 64.5 percent mark.
The overall shift toward higher-income home buyers reflects the current market. Home values across the country are skyrocketing — they're up 50 percent over the last seven years — but the average household income has only increased 11.3 percent between 2012 and 2017. Therefore, there's even more of a strain than before on mid- and low-income households when it comes to buying a home. The last time we saw such price-to-income ratios in the housing market was in 2008.
The percentage increase of higher-earning home buyers is most notable in major metropolitan areas. In 2012, five cities — New York; Washington, D.C.; Boston; San Francisco; and San Jose — had a majority of home buyers make over $100,000. In 2017, six more metro areas joined them: Los Angeles, Dallas, Seattle, San Diego, Denver, and Portland.
So if you're looking to buy a house any time soon, you might want to ask for a raise first.
---
Stefanie is a New York–based writer and editor. She has served on the editorial staffs of Architectural Digest, ARTnews, and Oyster.com, a TripAdvisor company, before setting out on her own as a freelancer. Her beats include architecture, design, art, travel, science, and history, and her words have appeared in Architectural Digest, Condé Nast Traveler, Popular Science, Mental Floss, Galerie, Jetsetter, and History.com, among others. In another life, she'd be a real estate broker since she loves searching for apartments and homes.
View Work