Don't let the door hit you on the way out, winter. Spring is coming and its message is clear: Bright days are ahead. We've canvased our favorite retailers to see what colors are popping up and found that common themes are pastels and vibrancy.
Creamsicle
The nostalgic push-up pop is such a treat. And so is the way the color looks in a space — especially against a neutral background. Creamsicle is a blend of peach, orange, and tangerine hues. This curved sofa from Urban Outfitters' spring collection ($1,099) is on the blazing end of the creamsicle gradient for those who love a bigger punch.
Baby Pink
Regal Indigo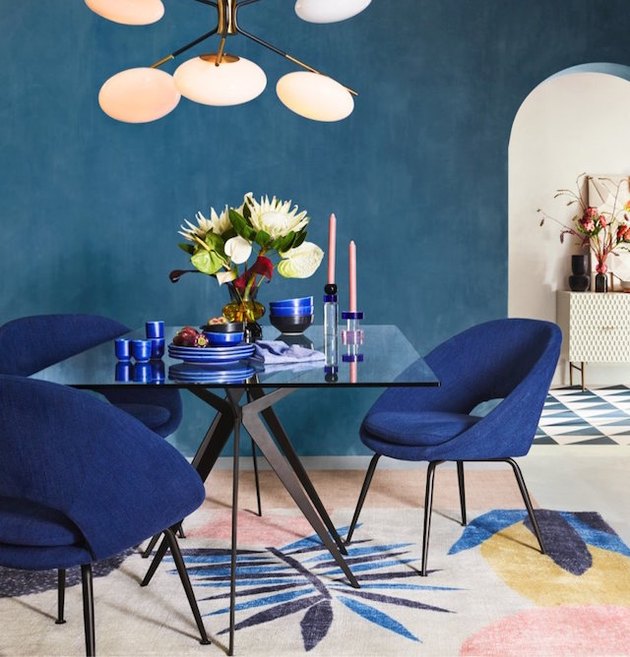 Indigo isn't just a hue; it's also a mood. Rich and complex, it's calming and as comforting as your favorite pair of denim. Don't call it a trend: This color, somewhere between blue and violet on the spectrum, has been around forever. But it's seeing a resurgence in modern furniture like these orb-shaped distressed velvet kitchen chairs from West Elm ($299).
Muted Mint
Go ahead, use more than just a hint of mint. Mint has gone from an accent color, used in rugs and tabletop accessories, to a go-to shade for upholstered sofas, chairs, and more. This spring it's showing its softer side in a muted tone that's so right for bedding, like this queen-sized quilt from World Market ($103.99).
Shimmering Moonstone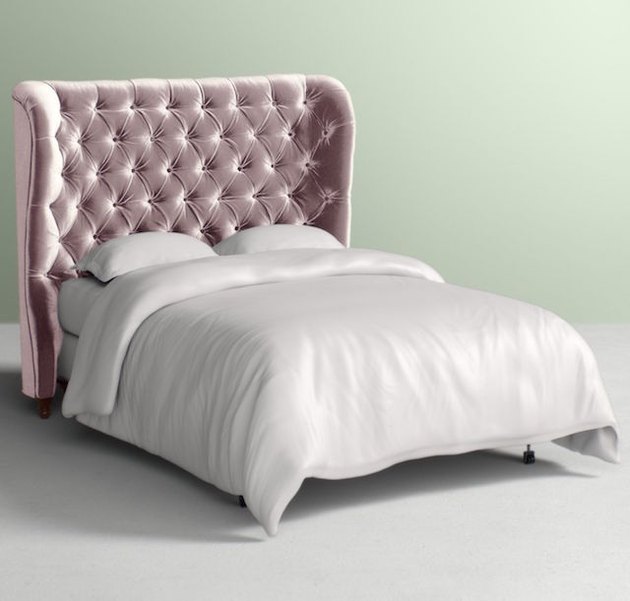 It's an iteration of the holographic trend. But think space odyssey, not unicorn fantasy. Moonstone is a fancy way of saying there's a hint of color against a translucent background, usually a silvery pink. It's the sheen that makes it special, so look for it in lush fabrics like this tufted velvet headboard from Anthropologie ($1,558.40).
---
Kelly is a lifestyle writer and editor based in Chicago. Follow her on Instagram at @kelaiglon
View Work