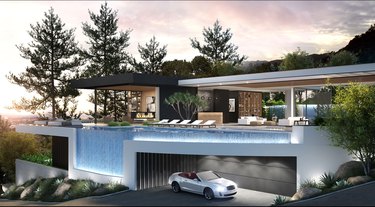 Technology could make it possible for you to tour your next home before it's even built, thanks to an architecture firm's new service.
Virtual reality devices have fast become necessary tools for architects and designers — and their renderings are a little more high-tech than the houses you used to design on The Sims. Los Angeles-based firm IR Architects, along with its sister company, AVR Studio, create virtual property models for luxury homes. Before breaking ground on the building, homeowners can tour and fully experience a "walkthrough" of each room, sampling the interior and exterior designs right in VR headset.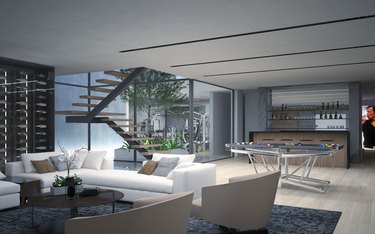 Potential homeowners can use the service not only to walk around and explore the space, but also make changes in real time to the materials, furniture, and even the foundational structure. The area is fully interactive — users can flip light switches, open doors, and admire the "views."
IR Architects isn't the only firm to dabble in the world of VR to help shape the look of future homes, however. DeForest Architects of Seattle initially got on board after a few of the area's technology executives asked for it, but now the company says it's used on almost every project they work on.
One of these projects, a house in the Pacific Northwest, was designed for a client in the U.K. Rather than making the long and expensive journey to the States, DeForest hosted the client in virtual reality, allowing them to meet "on-site" to walk through the design live with the owner. The future is here, if you ask us.