Every January, high-tech companies roll out their latest and greatest at the Consumer Electronics Show in Las Vegas, which draws more than 150,000 people. While many of the products on display are targeted at traditional "techies," the recent rise of smart home technology means that there are plenty of new products we'd love to take home, too. Here's what we'll be looking to add to our homes in 2019:
1. A robot cocktail maker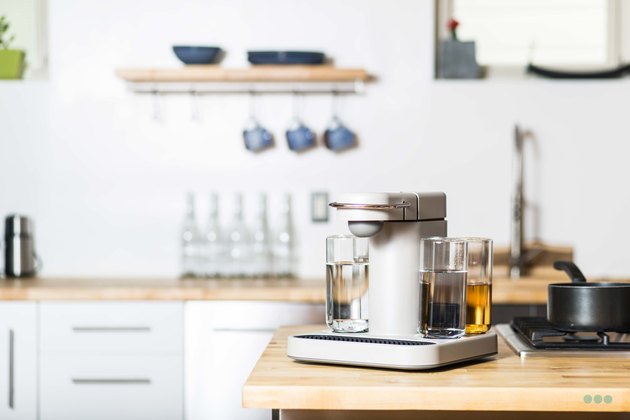 It's not literally a robot, but the Bartesian cocktail maker is essentially a Keurig for cocktails. Similar to everyone's favorite caffeination station, you insert a mixer capsule, select the strength for your drink (or omit the alcohol for a mocktail), and you're ready to booze it up just a few seconds later. The device is available for pre-order at $299.
2. A machine that will fold your laundry
Folding laundry is the most-dreaded chore for many, but one of CES's coolest home devices aims to make it a burden of the past. Get rid of that pile of clean laundry with the FoldiMate. Sized similarly to a conventional washing machine or dryer, this device allows you to insert an item of clothing and spits it out fully-folded. Expected to launch in late 2019, the FoldiMate will retail for $980.
3. A gentler alarm clock
Lenovo's Smart Display has been popular, so this year the company followed on that success by launching the Google Assistant-enabled Lenovo Smart Clock. The device has a 4-inch touch display that wakes you up gradually using light (similar to Philips Hue smart bulbs). You can play music on the device or use its Google integration to control your smart-home setup. The Smart Clock will be available this spring for $79.99.
4. "Flexible" mood lighting
Smart lighting is always popular at CES, and while Philips typically runs the show, this year the Eve Light Strip was all the rage. This Apple HomeKit-compatible device consists of a two-meter-long bendable strip of LED lights. It's among the brightest on the market, and features adhesive on the back, making it perfect for applying under kitchen countertops or along the back of a sofa. The Eve Light Strip is priced at $79.
5. A truly portable home air filter
The Ecovacs Atmobot is a smart gadget that goes beyond looks. The hybrid device — think a Roomba meets a portable air filter — navigates seamlessly around your home, measuring the air quality, and filtering it if needed. Like a robot vacuum, the Atmobot has laser distance sensors that allow it to map out your space. Perfect for city living!
6. A voice-controlled fragrance dispenser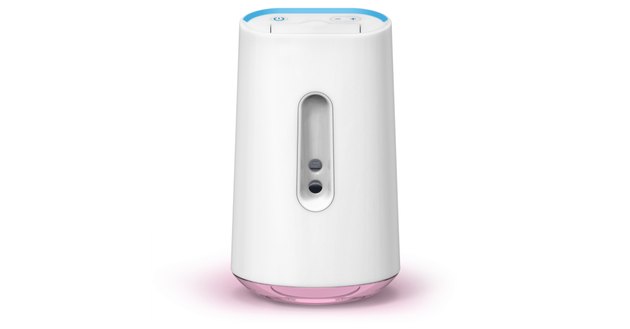 Freshen up your home with your voice. Procter & Gamble's Airia is a voice-controlled fragrance dispenser that's about the size of a Google Home speaker. The device contains a 32-ounce scent cartridge that warms the oil before dispersing it into the room via an ink-jet style mechanism. The cartridge can hold up to four different scents at one time.
7. A carafe that boils water in real-time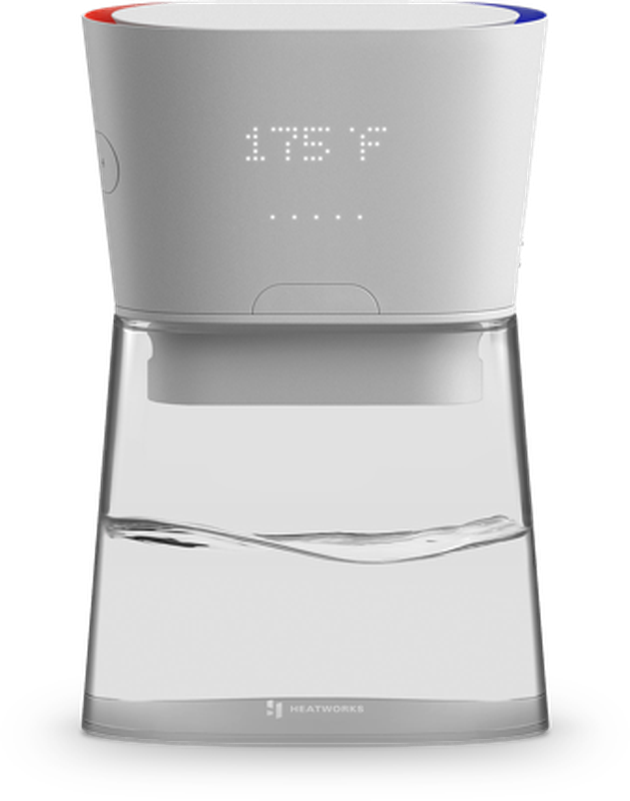 8. A sleep mask that stops snoring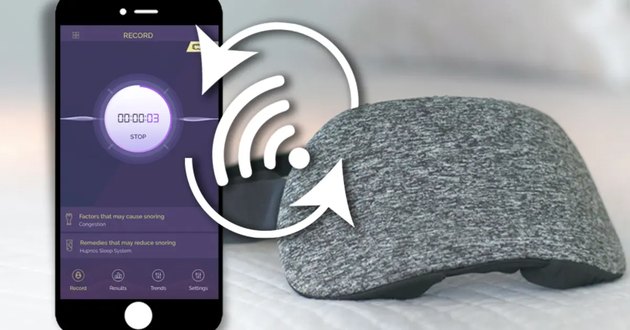 The Hupnos is a smart sleep mask that not only monitors your sleep patterns, but even works to stop snoring. The mask connects via Bluetooth to an iPhone app that allows you to input factors (like alcohol or exercise) that might affect your sleep. Then, if you start snoring, the device uses a series of gentle vibrations that encourage you to change positions without fully waking you. The Hupnos is available now on Indiegogo for $125.
9. A TV that rolls away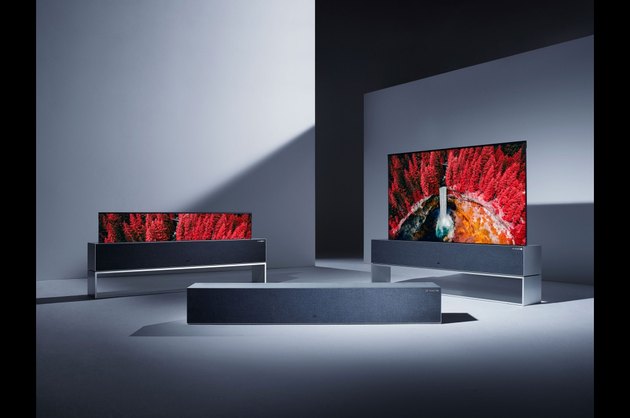 Let's face it: TVs are kind of unsightly. But that's a non-issue when it comes to LG's upcoming OLED rollable TV. When you're done watching, it rolls right on down into its console using just your voice — it has the Google Assistant and Alexa built in. Keep an eye out for it this year.
---
Laura is a New York City-based freelance writer who writes about travel, food, and design. Her work has appeared in Architectural Digest, Bon Appétit, GQ, Condé Nast Traveler, and more. She's a sucker for a good curbside furniture find.
View Work