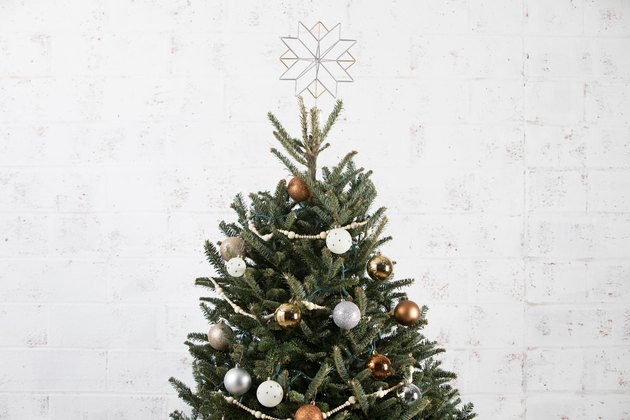 In case you missed it, Amazon now sells fresh Christmas trees. They arrive at your doorstep all bundled up in a box, and we figured why not — let's just order one. The concept seemed much simpler than braving Los Angeles traffic, after all.
We picked a Hallmark Fraser Fir, promised to stand between 6 and 7 feet tall. It retailed for $109.99 and shipping was free. You can also purchase live Balsam Firs and Black Hills Spruces on Amazon. First, allow us to state the obvious: You can find a Fraser Fir for cheaper if you actually put some pants on and leave the house. But why would anybody want to do that?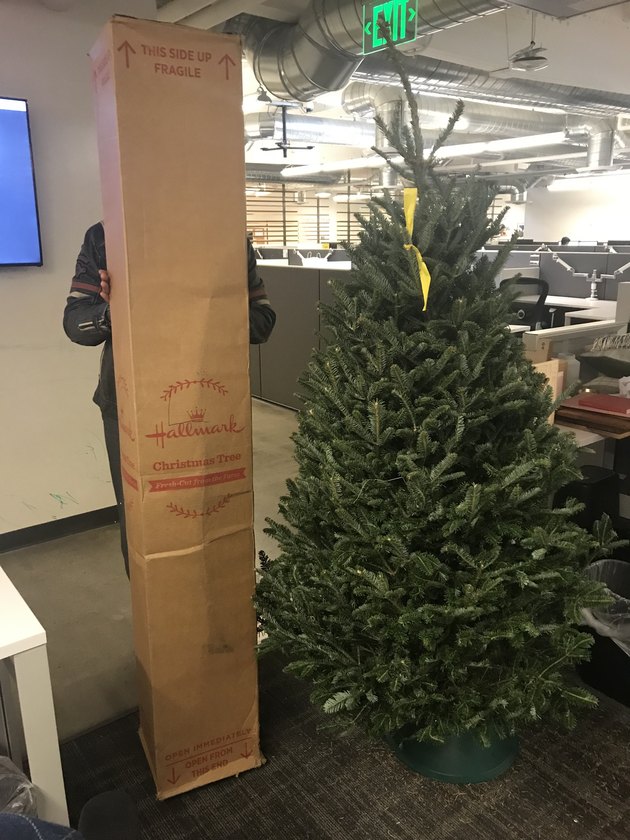 Our Fraser Fir arrived on a fateful Wednesday — but sat in our office mailroom until Friday. Ouch. An email would have been nice. But this should be a nonissue for those ordering the trees to their home. You have to sign for them, after all. We figured the boxed up tree would surely be dead, as it doesn't come in water, but to our surprise it was radiant as ever. We suggest having a friend around to help cajole it out of its box.
Our tree is approximately 6 feet tall, as promised, but some Amazon reviewers seem to have received trees smaller than expected — so order at your own risk.

"The Douglas Fir is described in the listing as being between 6 feet and 7 feet tall. My tree as delivered was only 5 feet 5 inches tall. The overall size is much smaller than expected. I am extremely disappointed and would not have ordered the tree had i known the height description was misleading. Other than the size issue the tree is a fresh cut, is a good shape and smells great."
"I also received a small tree around the 5'6" mark, which was not what I ordered, or expected. Now I'll have to go out and buy a regular sized tree which i really was hoping to avoid (buying trees in Los Angeles isn't the white Christmas experience that all the mountaineers have). The tree is fresh and well shaped. I'm sure the experience will get better over time, however, I'm not purchasing a Christmas tree online ever again. Home Depot parking lots aren't exactly merry, but at least I know what I'm paying for."
The tree fluffed out nicely after escaping the grasps of its box and fills our office with its festive scent. We're happy — our wallet is not.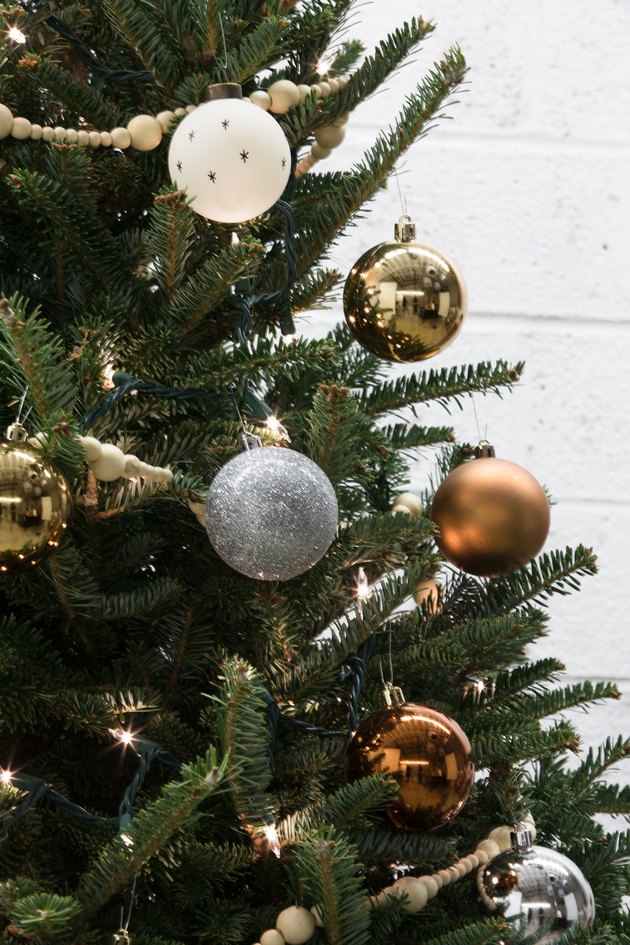 The verdict? We do recommend Amazon's live Christmas trees — or at least the Hallmark Fraser Fir. If money or exact size options aren't your top concern, the convenience and quality make an order well worthwhile.
---
Carolin Lehmann is an Associate Editor at Hunker. She's a graduate of the Missouri School of Journalism and has previously written for HuffPost, Seventeen magazine, and a variety of local news outlets. As a studio apartment dweller, she's always on the lookout for new ways to decorate a rental on a budget.
View Work