When it comes to color, it's all about what you love. But if you're drawing a blank and would really just like some direction, we know what colors are most popular now (and which aren't). That's because online interior design service Modsy has collected data on purchasing trends, allowing them to conclude which shades are hot and which are not. The site has a style quiz where users are prompted to select spaces, furniture, and decor they love. Modsy says the most popular hues picked in the quiz are also those that sell the best on their site. So, artwork, pillows, and decor pieces in the following shades are most popular now:
Blues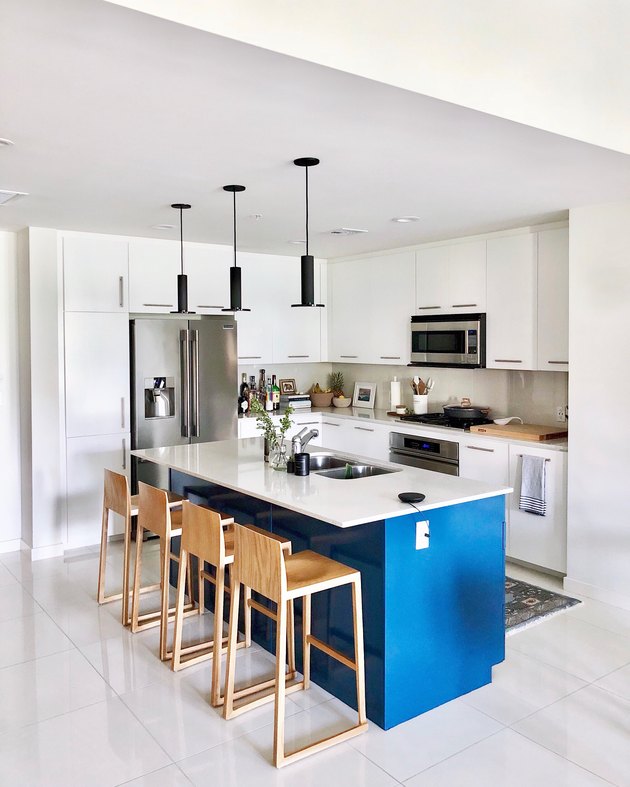 Thirty-three percent of shoppers love blue, according to the Modsy style quiz. Stumped on how to incorporate the hue? We have articles on how to integrate blue into your kitchen, bathroom, bedroom, and dining room.
Neutrals
Twenty-seven percent of customers want neutrals. And it's easy to see why — they never go out of style.
So what colors aren't winning any popularity contests this year?
Greens
Only six percent of shoppers want green in their decor — they'd prefer it limited to plant life.
Pastels
And a mere three percent of customers are down to have pastels in their space.
---
Carolin Lehmann is an Associate Editor at Hunker. She's a graduate of the Missouri School of Journalism and has previously written for HuffPost, Seventeen magazine, and a variety of local news outlets. As a studio apartment dweller, she's always on the lookout for new ways to decorate a rental on a budget.
View Work