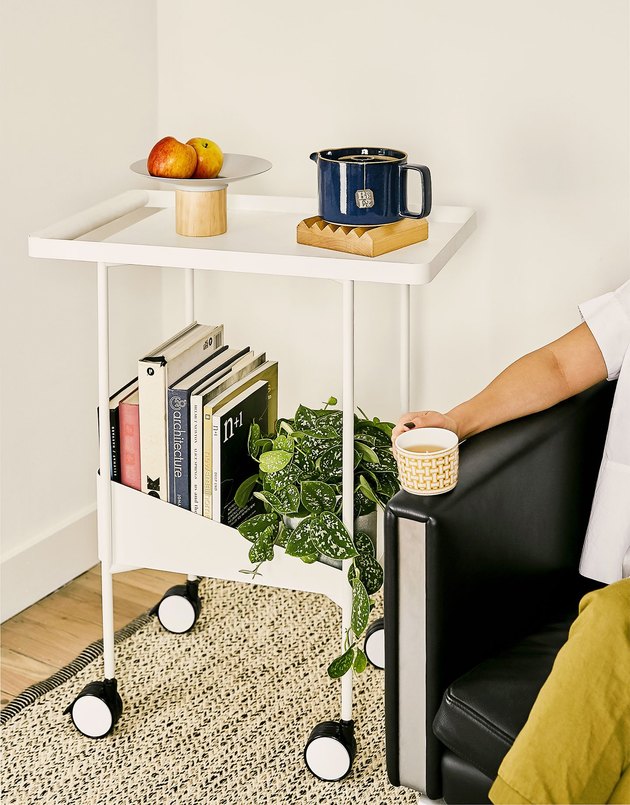 If you've graduated from Ikea furniture but can't quite swing an Eames original, there's a newcomer in town that might just catch your eye. It's Dims.: a furniture company launching today that's all about making great design accessible to more people. That means mid-range prices for unique pieces crafted by forward-thinking designers from around the world. So, in other words, your apartment no longer has to be a carbon copy of your friends'.
Dims. (short for dimensions) was founded by design buff Eugene Kim after he realized that he didn't like the mid-price furniture at big-box stores, but couldn't afford the expensive furniture at luxury boutiques that really caught his eye. He's launching the brand with tables (and a bar cart) first, inspired by the simple traditions of Shaker, Japanese, and Nordic design.
"We looked at the market and found an underserved category that was full of boring, basic pieces," Kim told Hunker. "People generally don't love their tables. We wanted to change that."
Kim says Dims. furniture is "manufactured by a trusted network of high-quality factories located in Taiwan who pay and treat their employees fairly." The tables are flat-pack designs, but the trolley doesn't require any assembly. All come in several colorways to match your space.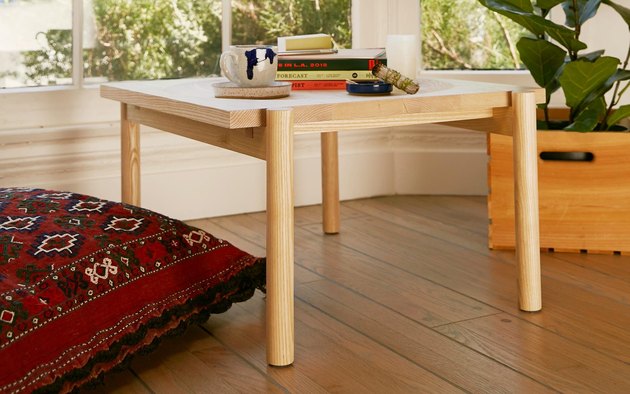 So what's next for Dims.? Kim hopes that its future will include even more furniture, lighting, and accessories — to be made available both in the U.S. and overseas.
"More broadly speaking, we want to change the way people think about design," Kim said. "It doesn't have to be so stiff, serious, and expensive all the time."
---
Carolin Lehmann is an Associate Editor at Hunker. She's a graduate of the Missouri School of Journalism and has previously written for HuffPost, Seventeen magazine, and a variety of local news outlets. As a studio apartment dweller, she's always on the lookout for new ways to decorate a rental on a budget.
View Work