Winter is coming. And it isn't going to be shy. Usually known for dreamy whites and calming neutrals, we have a hunch that winter 2018-2019 is going to be bolder and brighter. We peeked at some of our favorite stores and designers and found these hues making the biggest splash.
1. Olive Green
It's the color of fall, fading away. More warm than vibrant, more emo than energetic, olive green has a way of centering a room. We love the new Ming Dynasty-style chairs from Jonathan Adler ( $1,895 ), shown here in alluring monochromatic play.
2. Peacock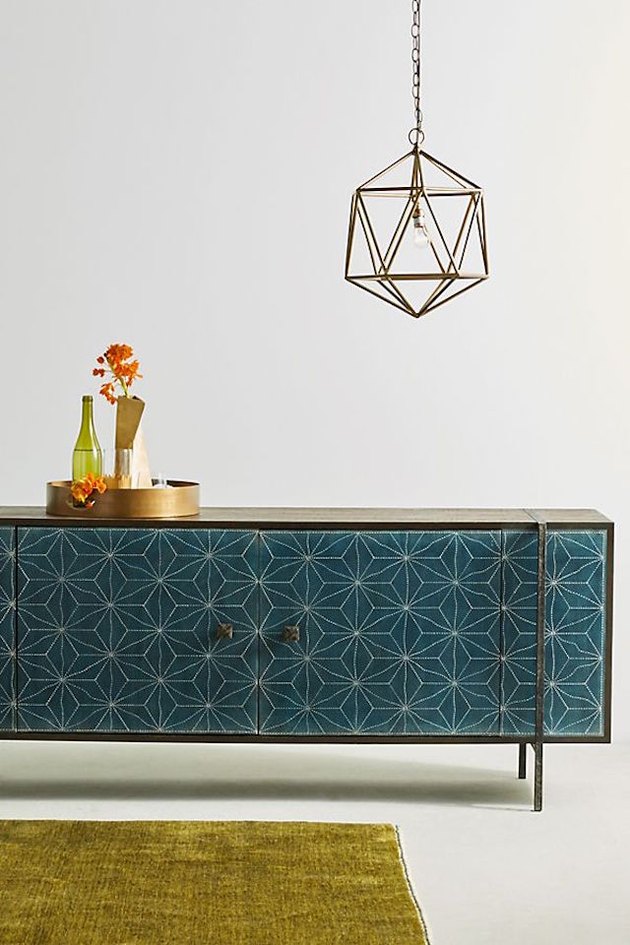 Peacock-blue is already interesting, but this fresh take on it has a bit of extra shimmer and showmanship. While you'll find it popping up on upholstery, we like it best as a furniture finish, like on this console designed by Tracey Boyd and available at Anthropologie ( $2,298 ).
3. Muted Citrine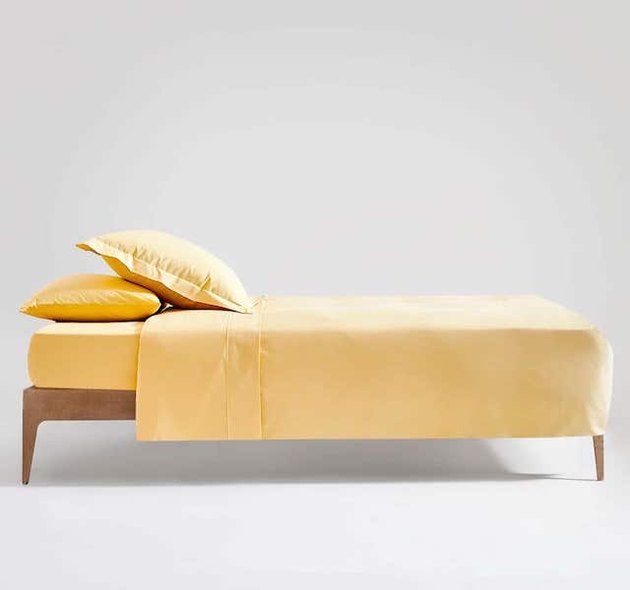 The glassy yellow quartz color is taking a more mellow turn, without losing any of its zest. Punch up your room with a sunny lamp or switch your bedding — sheets, duvet, pillow, and all. Zara Home's options are new and start at $49.90.
4. Matte Black
Yes, there is more than one shade of black. It all comes down to finish. For winter, matte black is drama on the darkest days of the year. Don't hide from it; embrace it. Matte-finish furniture makes a statement but you can go even bigger with wallpaper (put it on just one small wall as an accent). Unison's option has a subtle grid pattern that adds interest ( $115 per double roll ).
5. Soft Blush
It's rosé, all grown up. Shopping obsessions like CB2 are showing us a little flush is all it takes to accent a bare space. Blush shades were made for sofas and chairs, as proven by this curvy living room addition ( $1,999 ).
---
Kelly is a lifestyle writer and editor based in Chicago. Follow her on Instagram at @kelaiglon
View Work