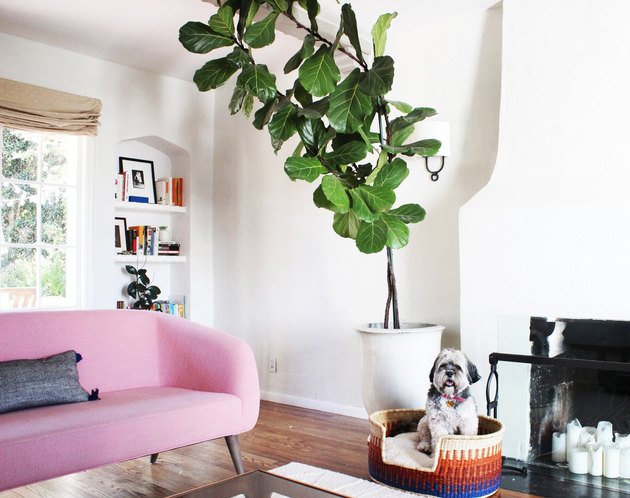 When it comes to pet furniture, there's a lot of very interesting stuff out there right now. But if we're being truly honest ... we love to look at pictures of all those fun, new designs, but it's rare that we ever find a pet accessory we feel we really, really need for our homes. (After all, how many dog beds can one legitimately justify owning? Especially when you only have one dog.)
When we came across one of Design Dua's handcrafted dog beds, we gasped out loud and whispered, This is the one. The baskets, crafted in Ghana, are handwoven from elephant grass and colored with natural dyes.
We love the traditional-inspired motifs and the color combinations are subtle — meaning the pieces don't scream "THIS IS FOR YOUR CUTE, FLUFFY FRIEND!" While they're marketed as dog beds, we don't see why cats wouldn't love these cozy spots as well — the styles come in small, medium, and large sizes. (Just be sure to check the drop-down on each specific item; not all models are available in each size.)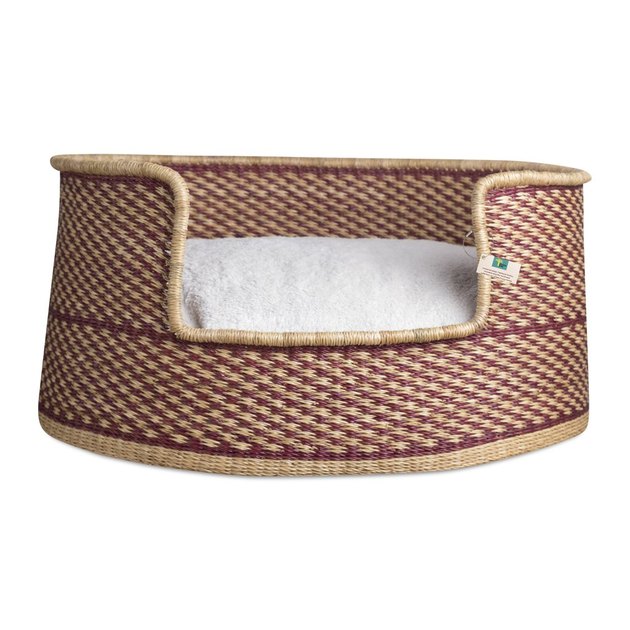 This could quite possibly be the perfect finishing touch on a boho living room. Prices start at $125 for a small and go up to $170 for a large.
---
Leonora Epstein is Hunker's Senior Director of Content. She has previously served as Executive Editor at HelloGiggles and as BuzzFeed's Deputy Editorial Director. She is the co-author of "X vs. Y: A Culture War, a Love Story" (Abrams, 2014). Feel free to reach out at leonora@hunker.com.
View Work