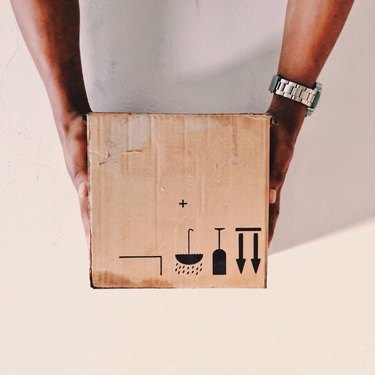 Confession: We spend so much time trying to find the very best deals while shopping online that it's borderline shameful. Why does bargain hunting have to be so addictive? We don't know, but in the meantime, here are a whole bunch of money-saving tips for you to try out that are worth writing home about. (No really — is it just us, or is telling people about the deal even better than saving $2?)
1. First things first: Use Google Shopping to compare prices.
Just type in your product name and Google Shopping will pop out the retailer selling it for the cheapest (including taxes, shipping, and all). ShopStyle is another site that can help you out with this.
2. Scroll to the bottom of the site's homepage.
Many retailers have a page on their site detailing all their current deals. If you scroll to the end of your selected store's homepage, in the bottom bar there are often links to a "promotion details" or "coupons" page that spells everything out for you. It's nice to see it all in one place.
3. Go on the hunt for coupon codes.
If none of the deals or coupon codes listed on the actual site are what you're looking for, then it's time to branch out. Some of the sites we regularly use to search for coupon codes are retailmenot.com, coupons.com, and groupon.com. There's also a browser extension called Honey that automatically applies the best coupon code at checkout when you're shopping. But don't just settle for one coupon code! Be sure to see if the site will allow you to apply multiple.
4. Don't exit out of that pop-up!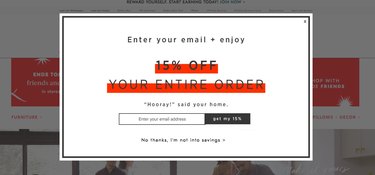 When you first go to a site, there is often a pop-up inviting you to sign up for an email newsletter. The first newsletter sent to you more often than not includes a discount code.
5. Put the items you want in your shopping cart and then peace out.
If you're ready to go all out for a deal, try this: You can place the items you want into your cart and then leave the site. Some retailers will send you emails reminding you that you have items in your cart and send over a "surprise" coupon code to encourage you to complete your purchase. No guarantees here, though.
6. Get cash back.
There are sites and apps that offer you cash back simply for shopping. Some of our favorites are ebates.com and the Ibotta app.
7. Download the retailer's app.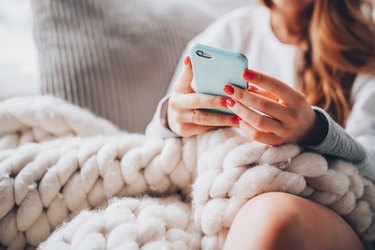 Sometimes when you make your first purchase using a retailer's app, you're offered a discount.
8. Keep your eyes open for sales post-purchase.
If the item you just purchased has gone on sale, some retailers will offer you the difference if you reach out.
9. If it's not perfect, say something rather than sending it back.
If there's a small flaw in the piece you've ordered, the retailer may offer you a small discount if you reach out.
10. And finally, try taking it offline.
This is pretty extra, but if you're looking to make a larger home purchase, you may get lucky by calling a brick-and-mortar location to see if they have a display or lightly-damaged version available at a discount.
---
Carolin Lehmann is an Associate Editor at Hunker. She's a graduate of the Missouri School of Journalism and has previously written for HuffPost, Seventeen magazine, and a variety of local news outlets. As a studio apartment dweller, she's always on the lookout for new ways to decorate a rental on a budget.
View Work