Benefit Cosmetics X PBteen is the collab we never knew we needed, but now can't do without. It actually makes a whole lot of sense: Make-up lovers need storage, after all. So why shouldn't cosmetic companies — experts in their field — become involved in the home storage of their products post-sale?
While these particular Pottery Barn pieces are marketed toward teens, really anybody putting their face on in the morning can benefit. The furniture, decor, and organizational items in the line are inspired by art deco design and 1970s shapes and silhouettes. Think a lot of blush, rose gold, velvet, and metallic sateen. Benefit is all about girly retro vibes, so these new home pieces match swimmingly with all of their current make-up products. The 20-piece collection's first items are already available online, but you won't see them in stores until October.
So below, the Benefit Cosmetics X PBteen new arrivals we want even though we're bona fide adults.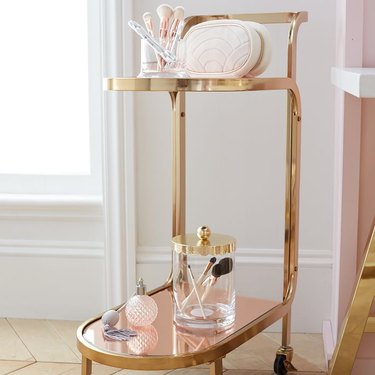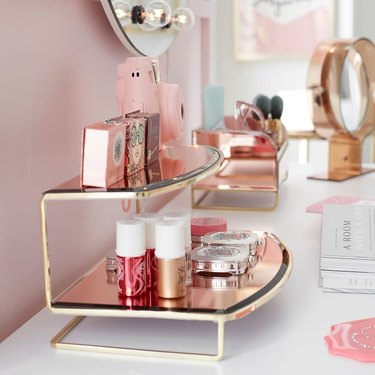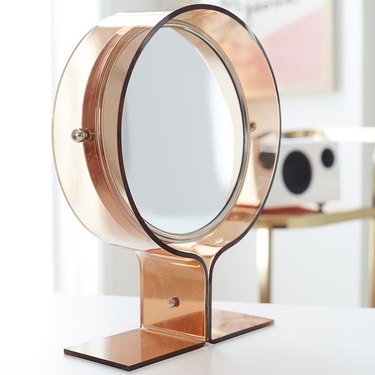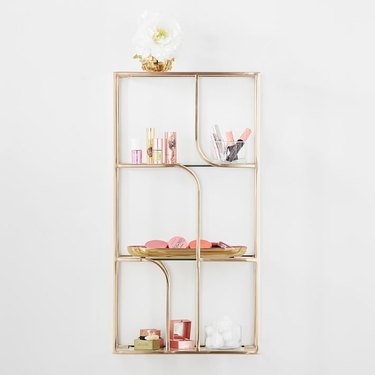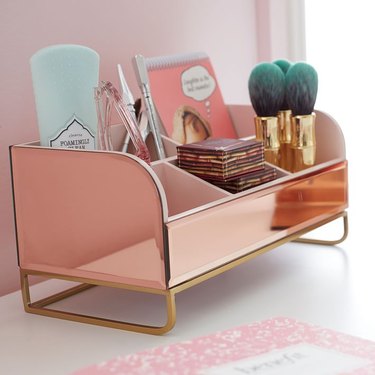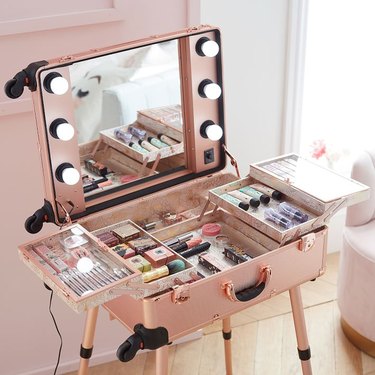 ---
Carolin Lehmann is an Associate Editor at Hunker. She's a graduate of the Missouri School of Journalism and has previously written for HuffPost, Seventeen magazine, and a variety of local news outlets. As a studio apartment dweller, she's always on the lookout for new ways to decorate a rental on a budget.