Target has just announced that our girl Chrissy Teigen is launching her very own kitchen and tabletop collection on September 30. Naturally, we're so excited. (The items are all going to have her sassy one-liners engraved underneath — right?)
The line, called Cravings by Chrissy Teigen, is by no means out of left field considering the model is already a bestselling cookbook author. There will be over 40 items to choose from, ranging from cutlery, to glassware, to Dutch ovens — and all at an affordable price point (ranging from $4 for drink-ware to $140 for a 12-piece cookware set).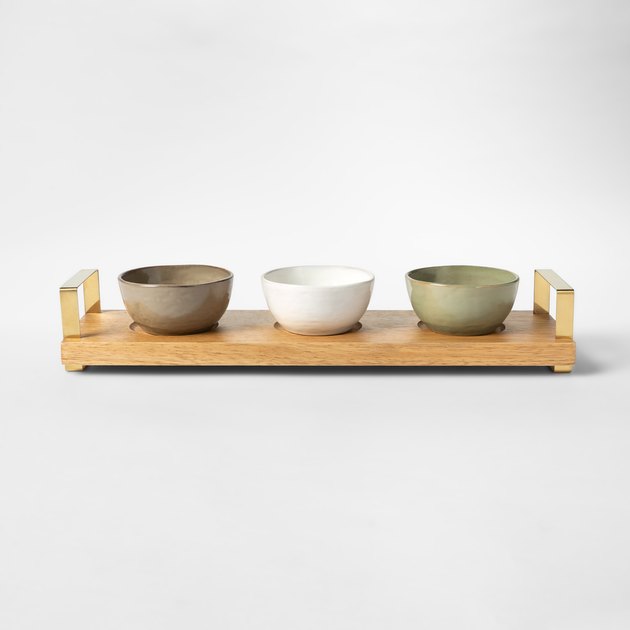 "I've always wanted people to love what they've cooked from my books," Teigen told Target. "Creating a collection was a natural extension of my passion for food, and I am so excited for everyone to be proud of and truly love their kitchen and tools."
And this is a particularly exciting venture for Teigen because her first ever modeling job was actually in the Target catalog. So you could say things have really come full circle.
But speaking of Teigen's bestselling cookbook Cravings: Recipes for All the Food You Want to Eat, there's more where that came from. There will be a Target-exclusive edition of its follow-up, Cravings: Hungry for More available September 18 featuring additional recipes.
So how will this new cookbook compare to Teigen's last?
"With the first book, I remember being a little bit nervous about including the Thai food my mom cooked for me growing up," Teigen told Target. "I wasn't sure if people would be open to it, but they loved it. So, mom is back! Plus, John tested absolutely every single dish, and there are many Luna-approved recipes."
---
Carolin Lehmann is an Associate Editor at Hunker. She's a graduate of the Missouri School of Journalism and has previously written for HuffPost, Seventeen magazine, and a variety of local news outlets. As a studio apartment dweller, she's always on the lookout for new ways to decorate a rental on a budget.
View Work