We're coming to you with some very important breaking news: Tacky Halloween decor is finally on the back burner in favor of more elevated options — at least according to Etsy. Now this information is music to our ears — you know we don't foray into tacky territory often — but allow us to note that if spooky is for you, then you do you, boo. Halloween is all about having fun, after all.
On the other hand, if you're into refined, versatile pieces like we are, then listen up because Etsy already has over 123,000 search results for Halloween decor providing some valuable insight. The best part is that all of the trends they've noted can work in your home year-round, really — not bad for the pocketbook. Check them out:
1. True Crime
Searches related to true crime are up 148 percent this year and the team at Etsy think it's because of the rise in popularity of murder-theme TV shows, movies, and podcasts. When it comes to decorating for Halloween, blood splatter prints or fingerprint prints (say that three times fast) make for great wall decor.
2. Modern and Industrial
Industrial is the new rustic, according to Etsy, so they're seeing concrete and metals, cool neutrals, and clean lines in this year's most popular Halloween decor.
3. Mystical
There have been over 250,000 searches related to tarot cards on Etsy, and luckily the mystical trend fits perfectly for Halloween. It can easily translate into decor items such as witchy prints and prayer candles.
4. Geometric Skull Planters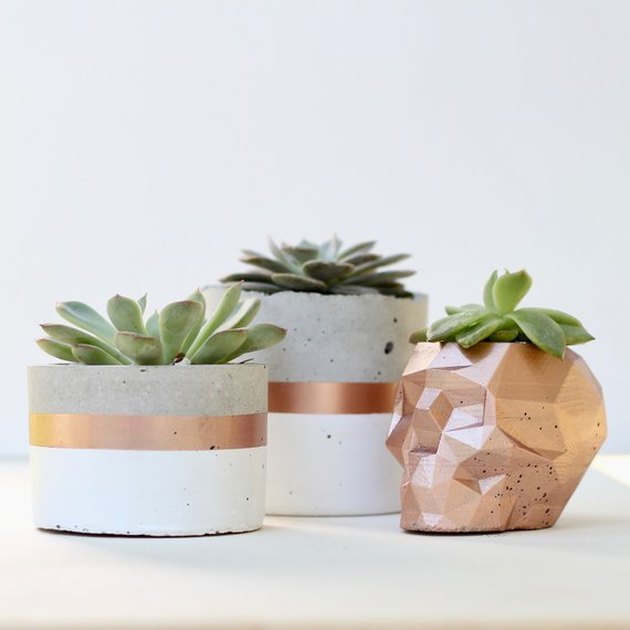 Searches for "geometric skulls" are up 36 percent over the past year and Etsy has already seen over 2,000,000 searches related to planters this year. So combine the two for the perfect Halloween accent piece.
---
Carolin Lehmann is an Associate Editor at Hunker. She's a graduate of the Missouri School of Journalism and has previously written for HuffPost, Seventeen magazine, and a variety of local news outlets. As a studio apartment dweller, she's always on the lookout for new ways to decorate a rental on a budget.
View Work