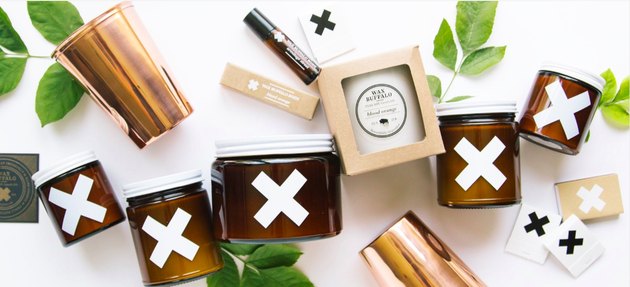 When Alicia Reisinger lost her beloved grandma Ferne, she never could have imagined that her calling would rise from the ashes. But in the process of mourning, Reisinger began pouring candles for fun. They reminded her of late grandmother, who adored candles and always had one burning, but also helped fill her time away from her day job — TV producing and on-air hosting — as she waited for her firstborn daughter's cleft lip and palate to heal.
"Right around 2013, I began to play a bit in the maker world, just making candles out of really clean and natural ingredients for our own home filled with kiddos and allergy ridden English bulldogs that we rescued," Reisinger told Hunker. "Eventually, I started giving them to friends and family and by 2014 someone talked me into trying to sell them."
Thus Reisinger's Lincoln, Nebraska-based company Wax Buffalo was born, and now her small batch, hand poured soy-wax candles and fragrance roll-ons are sold in more than 65 boutiques nationwide and online. Prices are mid-range, with nine-ounce offerings ringing up at $22, and their 16-ounce, double-wick counterparts at $34.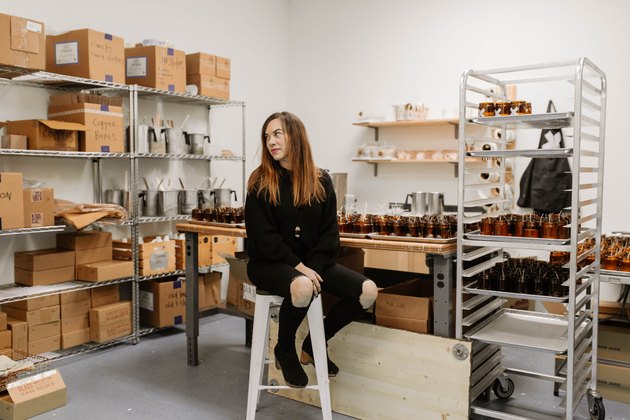 "I don't think I realized quite how big of a business Wax Buffalo was going to become, but creating this little world was always something in my heart for sure," Reisinger said.
Wax Buffalo is all about "carrying the strength and beauty the Midwest represents," from its name, to its packaging, to its scents.
"This land is beautiful and the strength of the buffalo seemed to be a perfect little whimsical nod to this area we so love," Reisinger said. "I also think it's pretty beautiful to grow a brand like this in a place that's a bit unexpected [Lincoln, Nebraska]. We're not in the big cities that seem to breed these sort of adventures."
There's also a candle called Red Ferne — after grandma Ferne, naturally. It's an amber scent with a hint of oaky moss that's meant to remind you of the setting midwest sun (talk about symbolic).
"My sweet, red-haired, fiery grandma Ferne taught me to love the Midwest with a deep passion," its description reads. "This candle is named after her."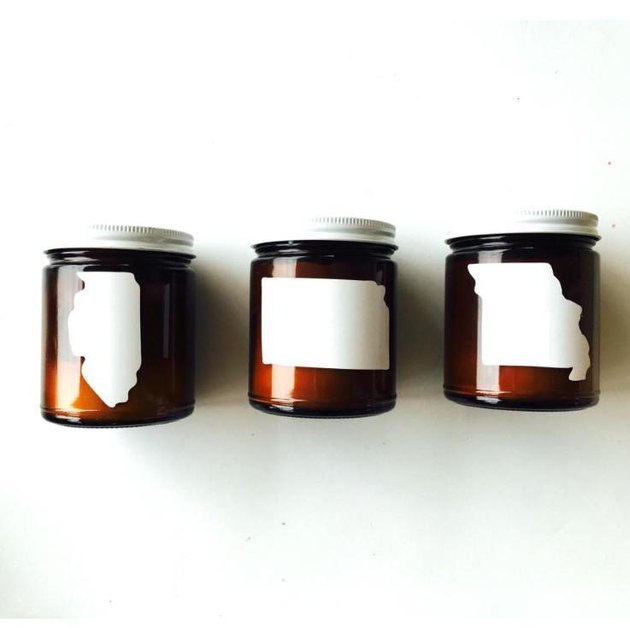 While Wax Buffalo's main-line candles are emblazoned with an "X," on the Midwest-love theme, there are limited edition amber jar candles adorned in some of the states of the heartland — Missouri, Kansas, Illinois, and Nebraska — available, too. Resinger is all about a minimalistic look, choosing to house her candles in amber jars or copper tumblers.
"I used to buy candles and turn them around so I wouldn't have to see the weird label," Reisinger said. "I wanted to create a line you wouldn't want to turn around."
And speaking of — what is up with the "X" emblazoned on all her main-line candles?
"It's highly inspired by my travels in Interlaken, Switzerland and Nice, France, just before launching my brand," Reisinger said. "I loved that super fresh Euro-apothecary feel. But to put a twist on the Swiss cross for my brand, we tilted it. It's a nod to wholesome, pure products that you can trust in your home."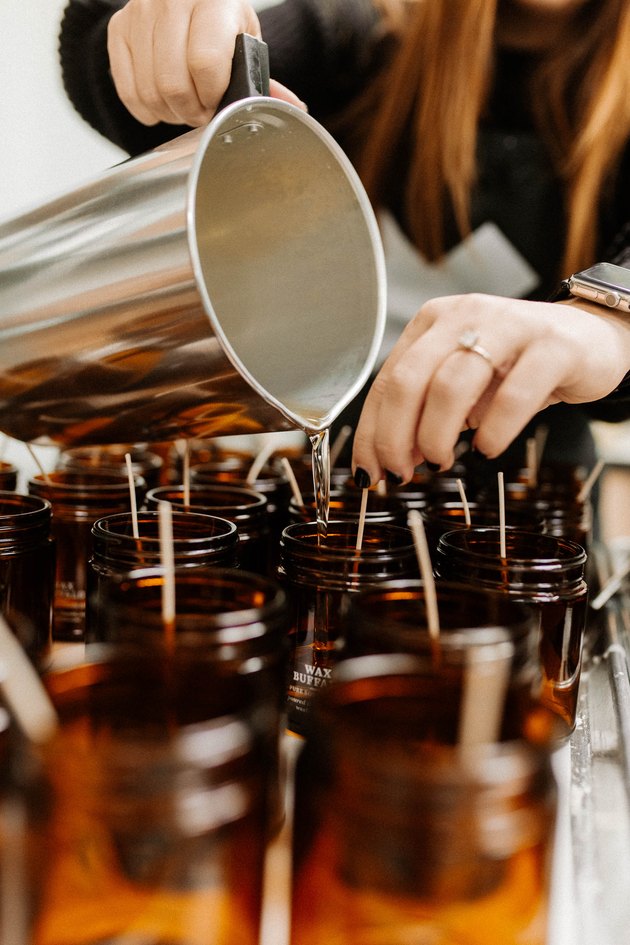 Reisinger now has five "bad-ass women" making up her team, and it's her goal to create an opportunity for them to work differently — meaning on their own terms and in their most workable timelines.
"Wax Buffalo is probably the least corporate space you will ever wander into," Reisinger said. "And it's possible that we do not necessarily grow as rapidly because of it ... but goodness we thrive."
So what's next for Wax Buffalo? There are three new scents dropping October 1: Wanderlust, Golden Hour, and Winter's Eve. Plus, there's the Earthen Joy collection, in collaboration with Nebraska clay artist Joy O'Conner, coming soon. O'Conner's geometric, hand-glazed vessels are a beautiful complement to Reisinger's candles, and once fully burned they can be cleaned out and repurposed as a mug or planter. Keep an eye out for them this November.
---
Carolin Lehmann is an Associate Editor at Hunker. She's a graduate of the Missouri School of Journalism and has previously written for HuffPost, Seventeen magazine, and a variety of local news outlets. As a studio apartment dweller, she's always on the lookout for new ways to decorate a rental on a budget.
View Work