1. This sign has more self-confidence than a Kim Kardashian nude selfie.
2. Good to know.
3. Wait — really?
4. When you can't decide where you should focus your charitable efforts.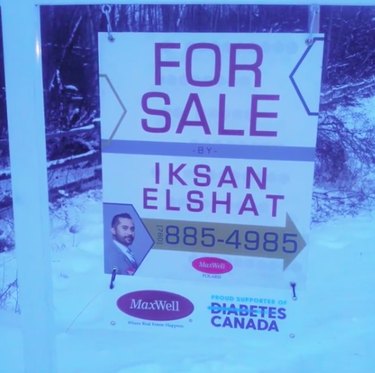 5. We're pretty sure posting this sign makes you one as well.
6. OMG.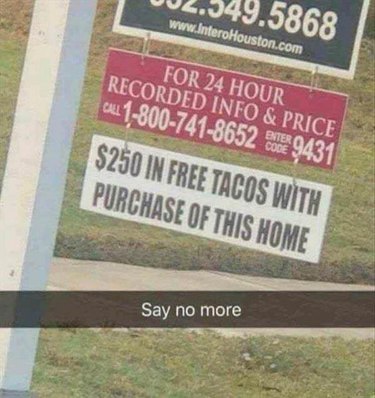 7. At least it's honest?
8. Intrigued. Tell us more.
9. As for the neighbors next door? Well, you're screwed.
10. What. Is. Happening.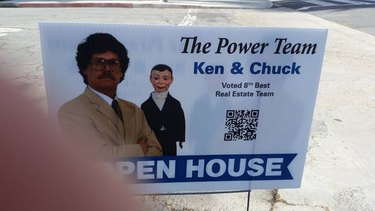 What other marketing tricks do real estate agents have up their sleeves? We asked some local Los Angeles-area realtors for the code words they use in MLS listings — and what they really mean.