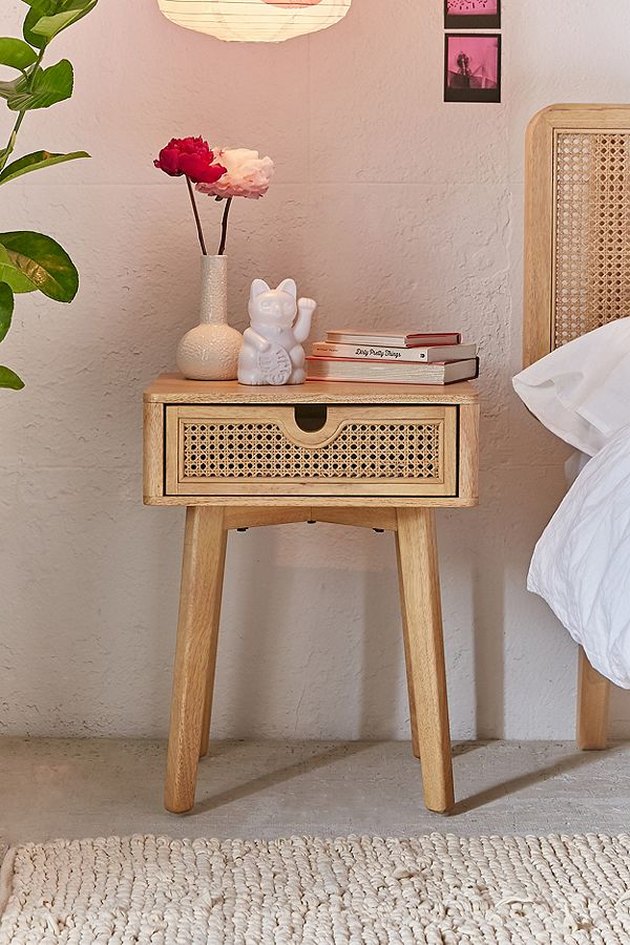 You know us — we love, love, love cane details. And typically, items with caning tend to be quite pricey. (A lot of times, you find cane on well-maintained vintage pieces, or it's worked into more fancy-schmancy, high-design products.)
Which is why we've had our eye on the Marte collection by Urban Outfitters Home — a relatively affordable line of furniture with caned paneling that feels vaguely Danish in spirit. We'll note that Marte is not new — the cabinet has been available since at least the winter and we've had the bed bookmarked for a while. Only thing is, pieces from the Marte line seem to go very quickly.
But for today, at least, there's a restock on all things Marte and better yet: NEW ADDITIONS! We're freaking out over the vanity, plus we're definitely already picturing where that chic bookshelf can go. Here's everything we want (hint, hint):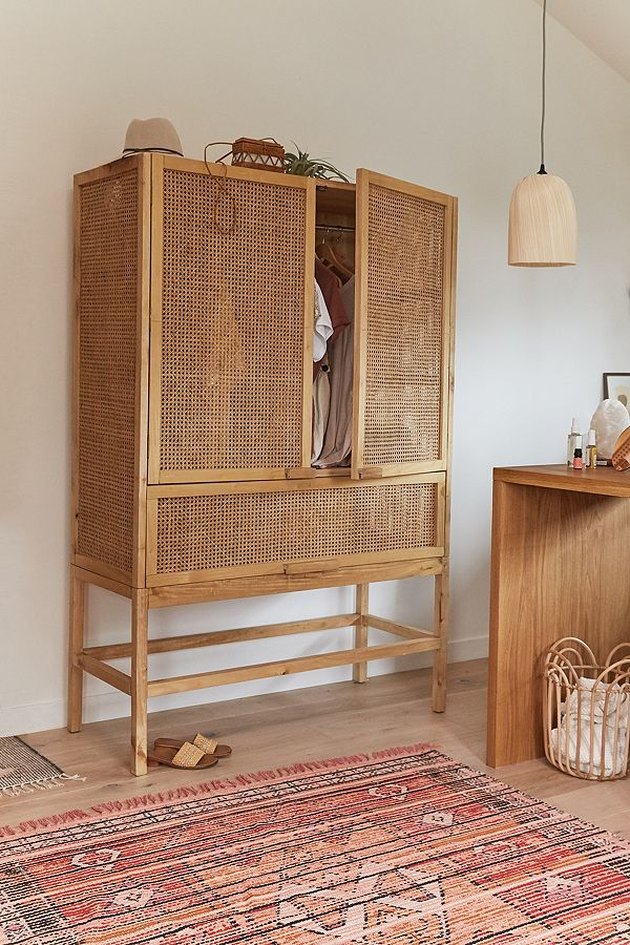 You could definitely use this for clothing storage, as the photo suggests. But we could also see this as a hutch or bar cabinet in your dining room.
Whaaaaat? A caned vanity (canity?) with a flip-top mirror? We are so here for this. Just one question, Urban: Where's that matching chair?
Two options: natural or black. We can't decide!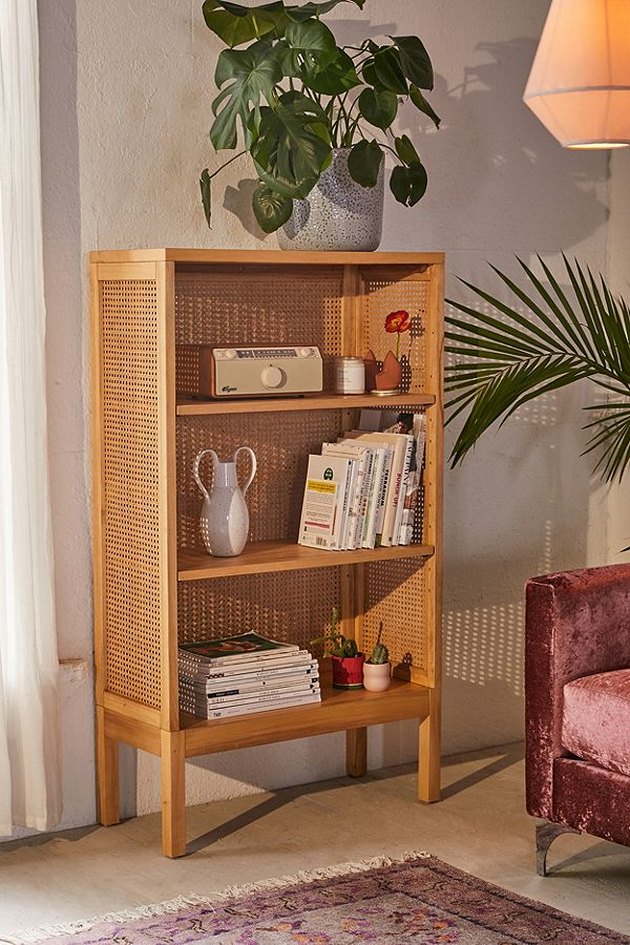 The scale of this bookshelf looks like it'd be a perfect option in a studio apartment.
Grab this while you can — it's a popular item.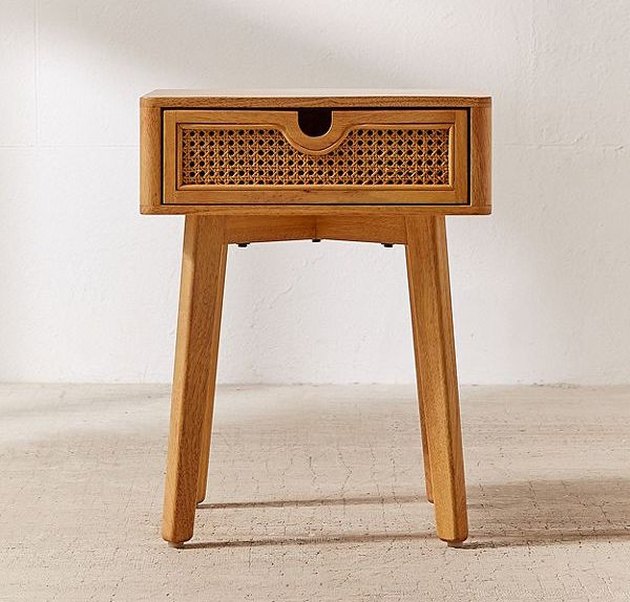 Same with these nightstands, which we spotted a few months ago but noticed they're frequently out of stock.
Seriously, this chair is like something you could have bought at Design Within Reach.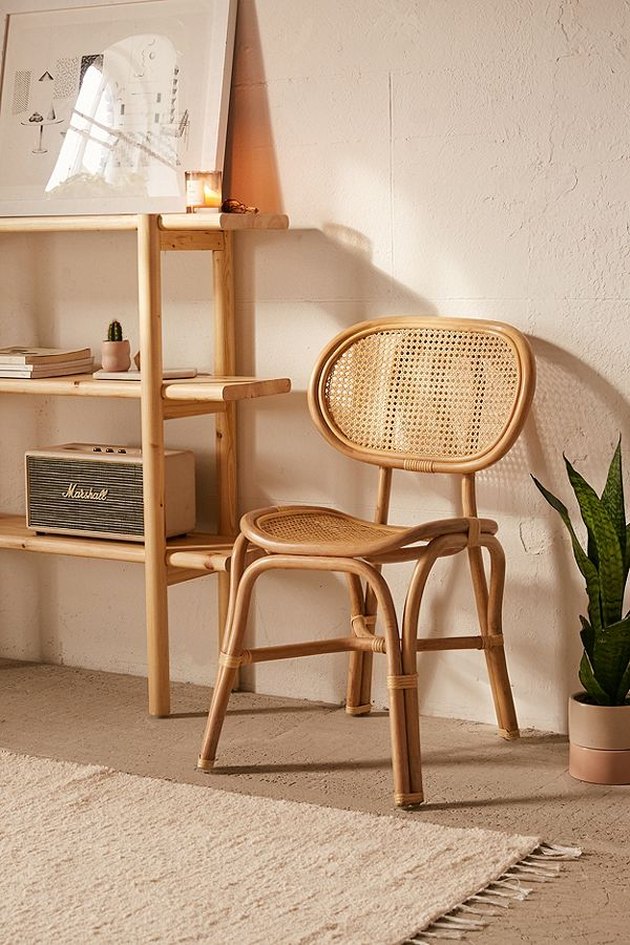 We'd use this bistro chair as an accent (the structure seems like it might be just a wee bit too bulky for the dining table), or as a nightstand.
---
Leonora Epstein is Hunker's Senior Director of Content. She has previously served as Executive Editor at HelloGiggles and as BuzzFeed's Deputy Editorial Director. She is the co-author of "X vs. Y: A Culture War, a Love Story" (Abrams, 2014). Feel free to reach out at leonora@hunker.com.
View Work