Fall is right around the corner, and that means it's time to spruce up your space for the new season. So what's on trend this autumn? We've gathered up some insights from a variety of design experts below for you to try out.
1. Art With Faces
The analysts at online vintage furniture, art, and home accessories site Chairish have studied sales data to find out what styles are increasingly in demand. Abstract portraits are one of them, not only according to Chairish but also according to online art gallery Saatchi Art's 2018 trend guide.
2. Warm Tones for Accent Pieces
Accent pieces in the colors mustard, aubergine, burnt orange, rust, amber, khaki, and olive green are the perfect additions to your space this fall, said the team at Los Angeles design firm Studio Life/Style. And it makes sense, as these are the colors found in the changing leaves.
3. Patterned Upholstery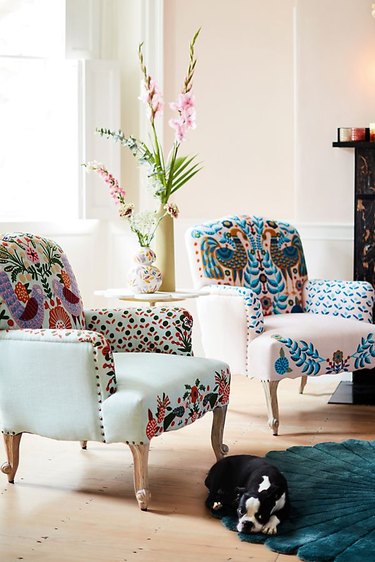 4. Colorful Banquette Seating in the Kitchen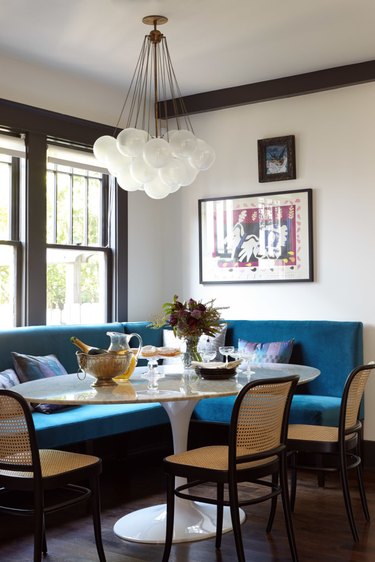 Banquette seating in the kitchen covered in colorful pillows and upholstery is on trend for fall, said the team at Chicago's Studio Gild interior design studio.
5. Animalia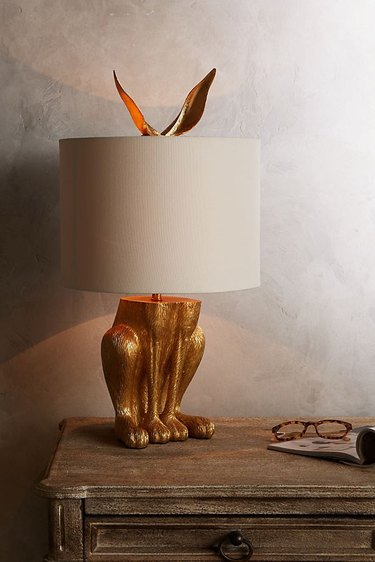 "Animal-inspired furnishings bring a much needed dose of wit and surprise to spaces," said Chairish co-founder and president Anna Brockway. We've especially been noticing this trend in sweet nurseries and kids' rooms.
6. Autumnal Paint Colors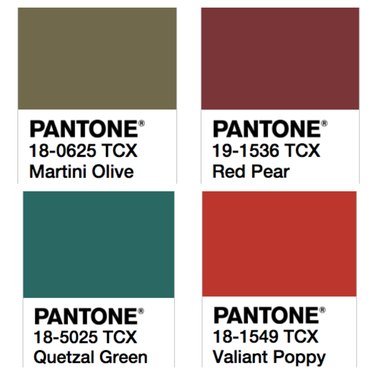 This one may seem like a given, but here are the exact autumnal Pantone shades you should go for according to the team at Studio Guild: Martini Olive, Valiant Poppy, Red Pear, and Quetzal Green.
7. Maximalism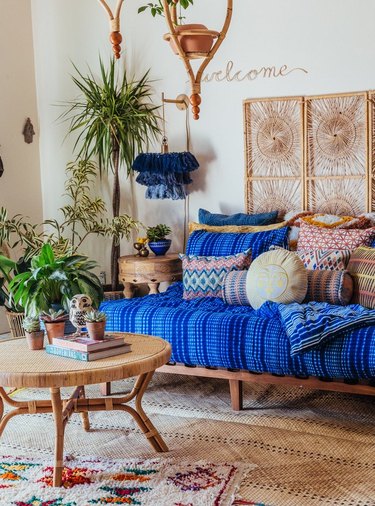 "After years of restrained minimalism, rich, layered, and exuberantly collected looks are becoming all the rage," Brockway said of maximalism.
---
Carolin Lehmann is an Associate Editor at Hunker. She's a graduate of the Missouri School of Journalism and has previously written for HuffPost, Seventeen magazine, and a variety of local news outlets. As a studio apartment dweller, she's always on the lookout for new ways to decorate a rental on a budget.
View Work