Why we love this pic: Adequate closet space is a hot commodity, especially for those of us living in a big city. If you're not among the lucky ones who have it, simply take a page from this chic space's book. A basic clothing rack, a functional decorative ladder, and some artful organization are all it takes to create your own closet in any space.
The takeaway: A DIY closet is a lot easier than it seems at first thought.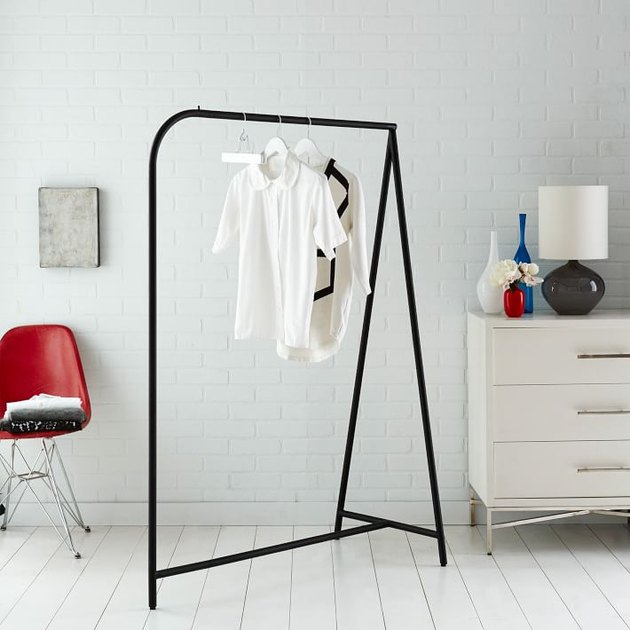 ---
Kelly is a full-time freelance writer, aspiring aerialist, and passionate interior design enthusiast. She's a regular contributor to design-centric publications like Apartment Therapy, The Spruce, and TexasLiving Magazine.
View Work