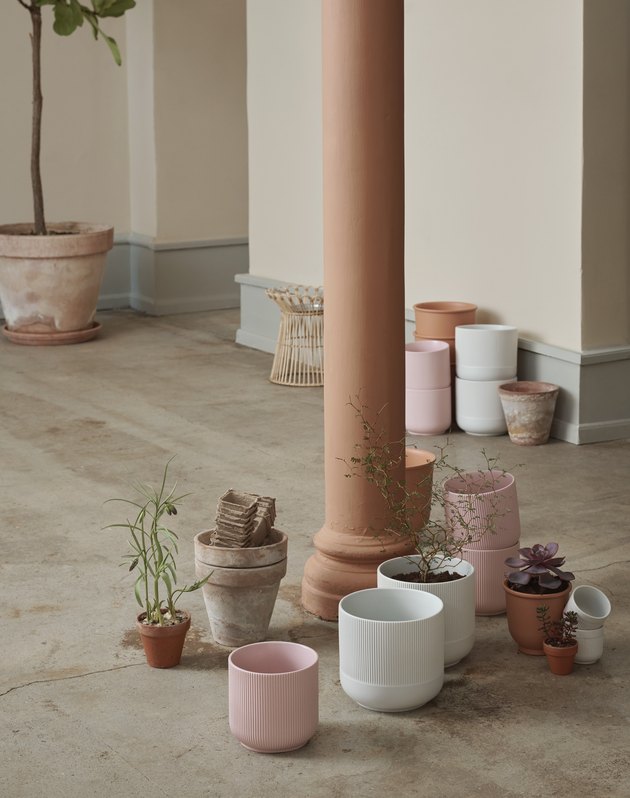 It's no secret that Ikea has been branching out as of late, and we find in the best way possible with its August new arrivals. How do we say this ... they just look less mass produced. Obviously everyone and their mom will be purchasing them, as with all Ikea items, but they still manage to feel special — like indie boutique finds. More of this, please!
We're noticing a lot of pastels, but still within the (luckily for Ikea) on-trend Scandinavian look. Wellness, calm, escape — they're all buzzwords that are captured in these pieces. Glaring colors and harsh angles are omitted in favor of softness. Below, our favorites, and come August check both Ikea.com and stores to add them to your cart.
1. Vattenkrasse Watering Can, $9.99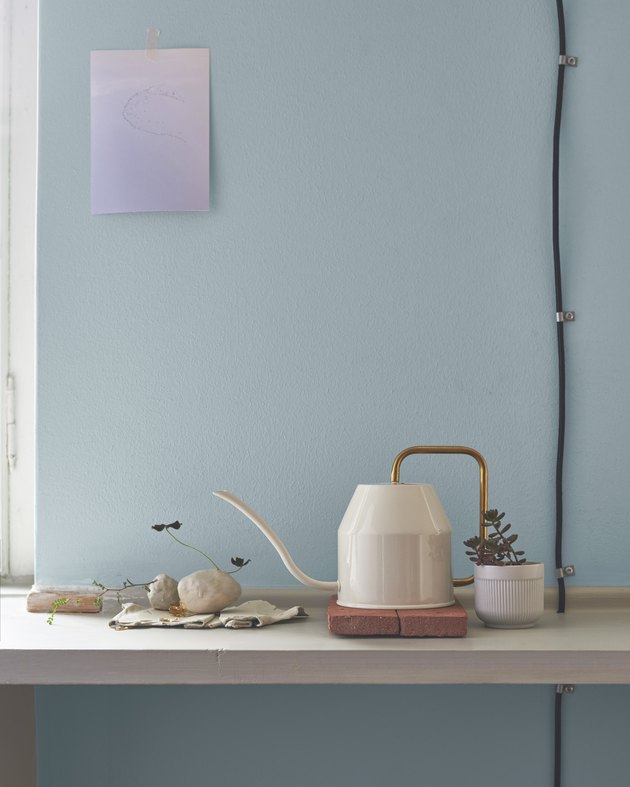 The Vattenkrasse watering can is not only functional, but also a decorative piece in its own right.
2. Evedal Table Lamp Globe, $149
The Evedal table lamp is a statement piece made of glass and marble — fancy, fancy.
3. Gradvis Plant Pots, starting at $4.99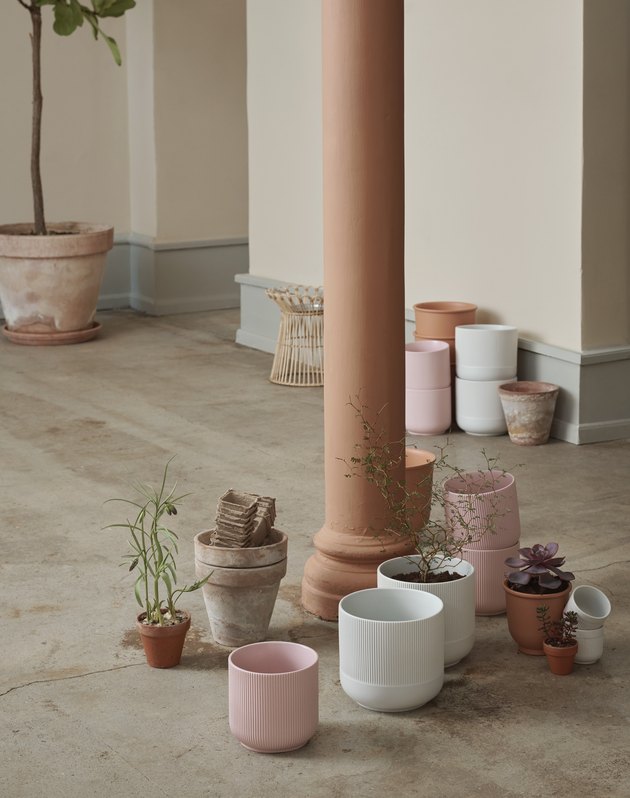 And the Gradvis ribbed plant pots are a pastel dream.
4. Landskrona Sofa in Light Green, $599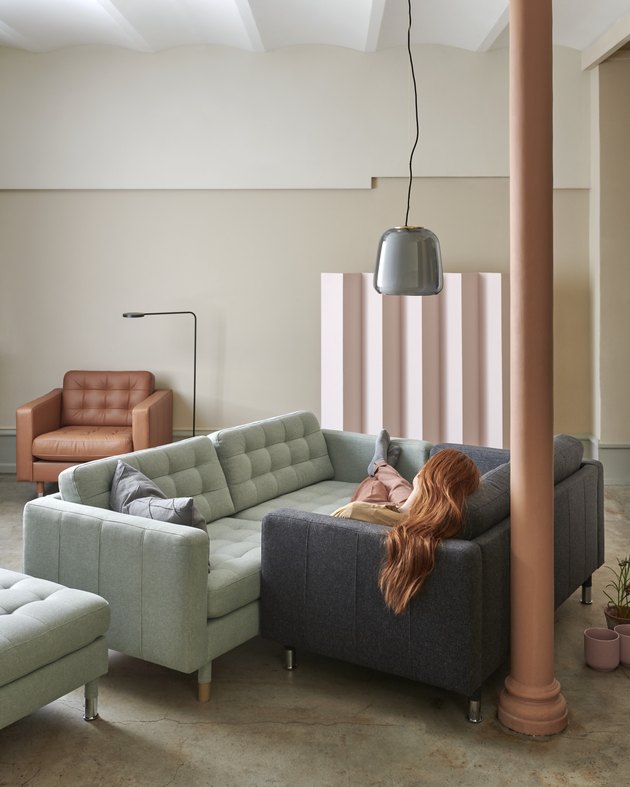 New shades of the Landskrona furniture series — light green, dark gray, and golden-brown leather — invite you to step back to the 1960s.
5. Medföra Trays (set of four), $7.99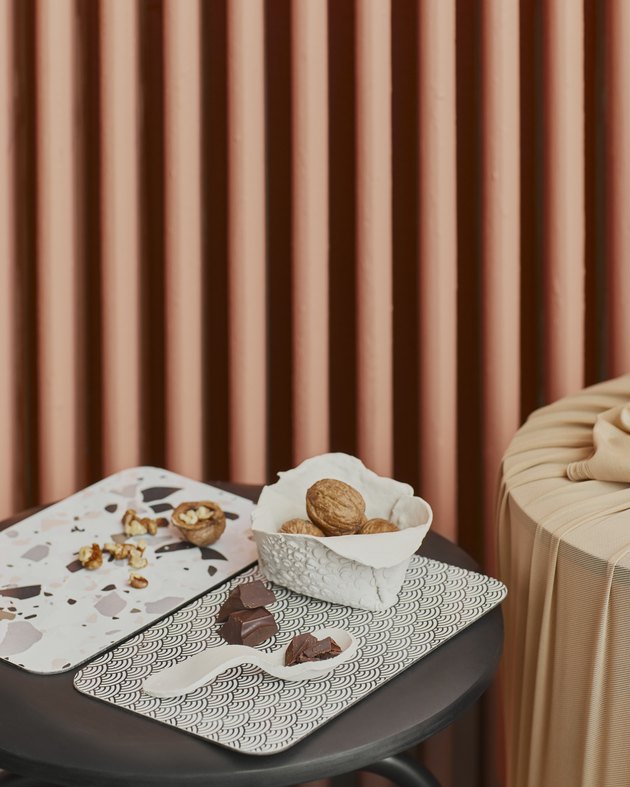 Trays decked out in on-trend patterns like terrazzo are a welcome surprise.
6. Morgonte Plate and Bowl (set of three), $9.99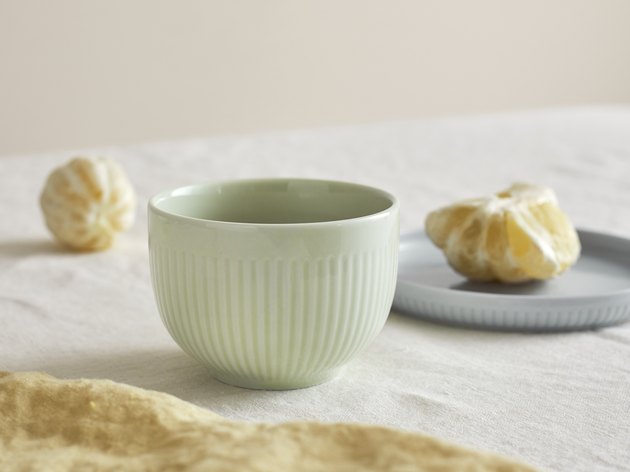 The Morgonte plate and bowl sets are perfectly pastel. They come in either gray, blue, or green in a set of two differently shaped bowls and one plate.
7. Egentid Tea, prices TBD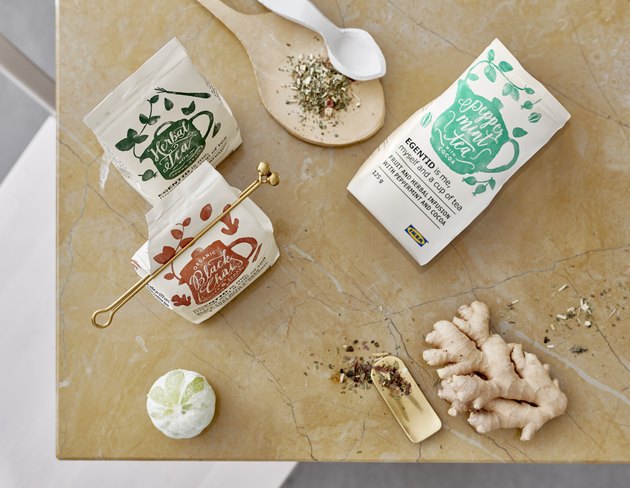 And loose tea is on Ikea's agenda now, too. The new flavors are peppermint with cocoa, black chai ginger with elderberries, and an herbal tea with lemongrass.
8. Insjön Kitchen Faucet, $149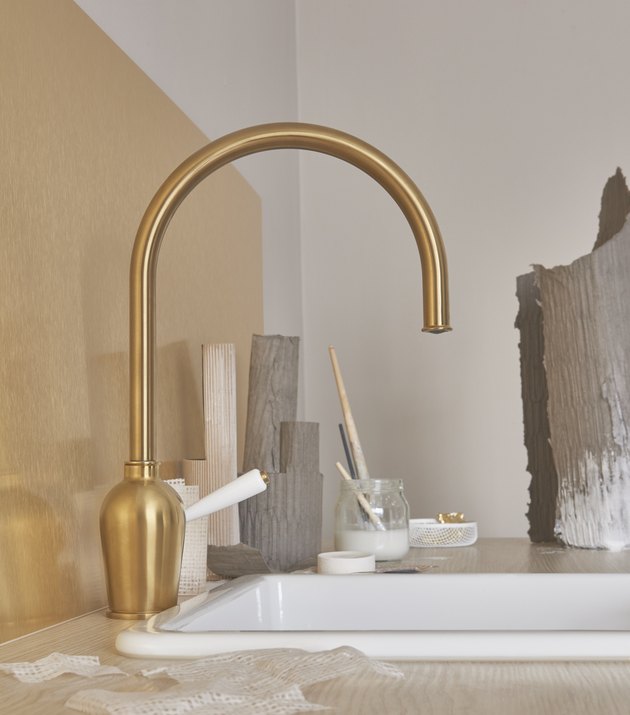 Next, can we just take a moment to appreciate the brass Insjön faucet with its dainty porcelain handle?
9. Valdholma Kitchen Island With a Rack, $548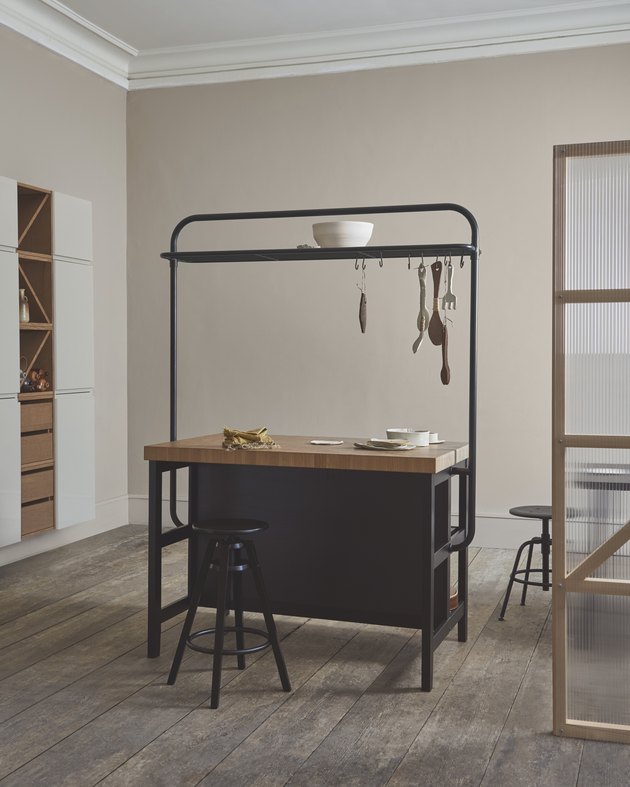 And studio apartment-dwellers listen up: The Valdholma kitchen island with a rack is the counter-space lifesaver you need.
10. Bestå Storage Combination With Doors, $210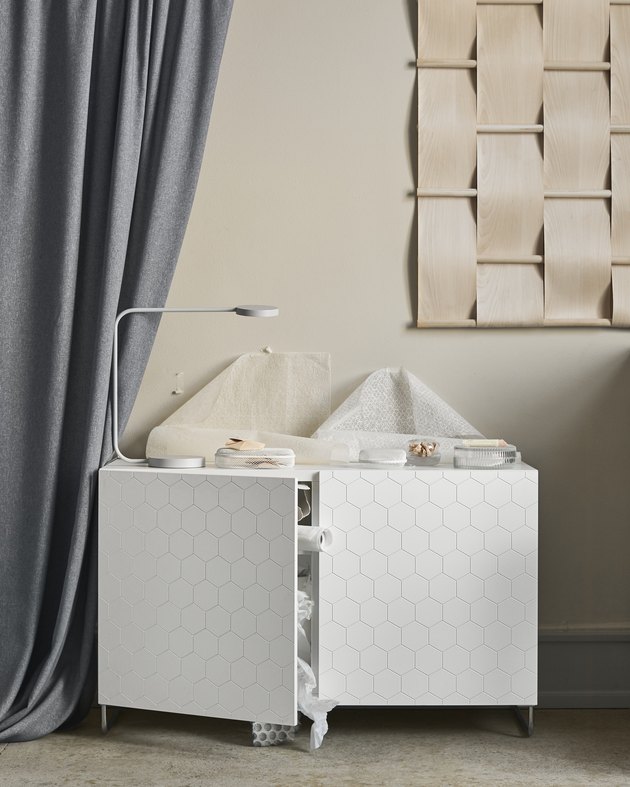 West Elm ... is that you? The Bestå Vassviken storage combination looks like it holds a much higher price tag than $210.
11. Lantlig LED Work Lamp, $39
The Lantlig children's lamps are colorful without being tacky.
12. Tovsippa Duvet Cover Set, starting at $19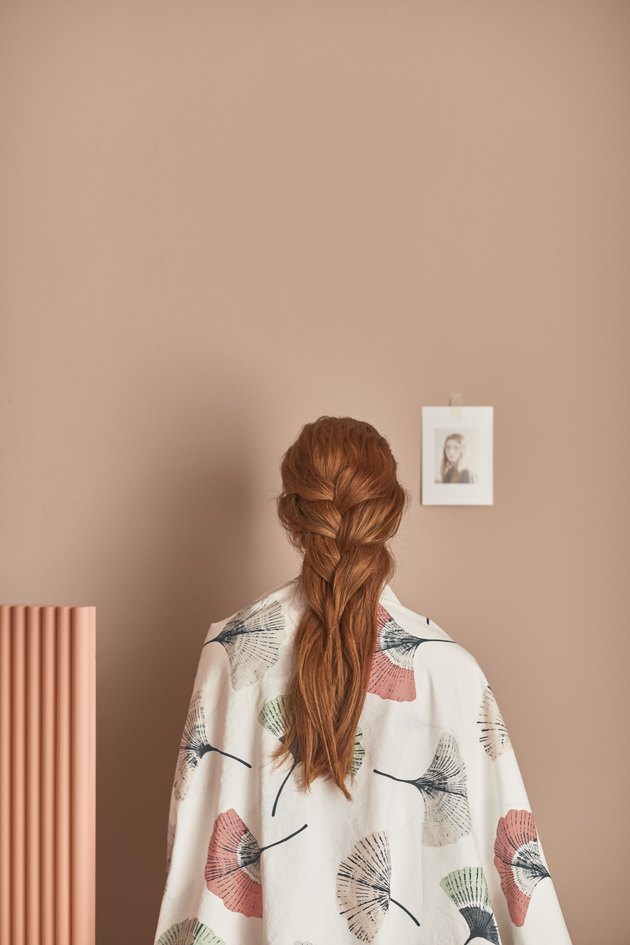 And how pretty are the new Tovsippa duvet covers? They come in both white and green color ways. We feel that their print looks especially high end (yet check out that price tag!).
13. Tärnaby Table Lamp, $19.99
This table lamp was inspired by old-fashioned kerosene lamps. You know, it invites you to slow down a little.
14. Glittrig Candlesticks (set of three), $19.99
And finally, the Glittrig candlesticks are ivory and gold stunners you'll want to plop just about everywhere.
---
Carolin Lehmann is an Associate Editor at Hunker. She's a graduate of the Missouri School of Journalism and has previously written for HuffPost, Seventeen magazine, and a variety of local news outlets. As a studio apartment dweller, she's always on the lookout for new ways to decorate a rental on a budget.
View Work