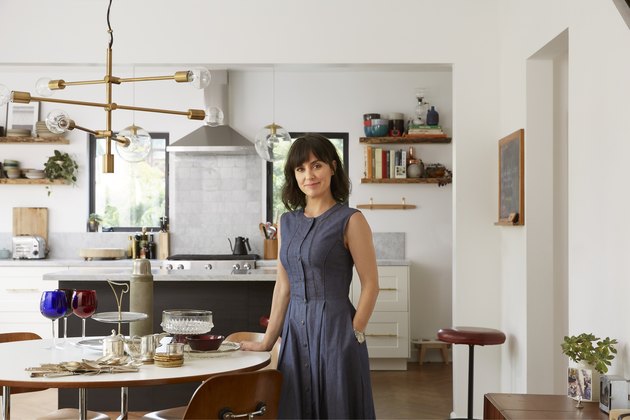 It's not every day that you can purchase the decor straight out of your favorite actress's home. But online vintage furniture, art, and home accessories sales service Chairish is making it happen in collaboration with UnREAL's Constance Zimmer, who plays Quinn King. The actress (who can also be seen as Janine Skorsky on House of Cards and Dana Gordon on Entourage) has picked more than 100 "hard-to-part-with pieces" from her home to sell on Chairish. The sale will go live today at 9 a.m. PST here, and we have a peek at what she's selling (as well as her picture-perfect Los Angeles home).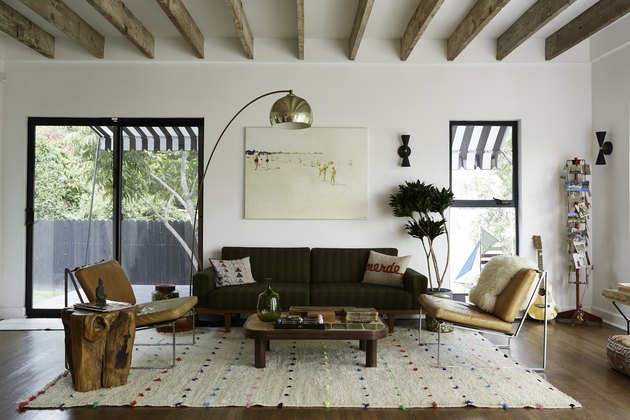 When it comes to home decor, Zimmer is all about the vintage — and that's thanks to her mom.
"As long as I can remember, she always loved going to garage sales and antique shops on the weekends to find those little gems among the junk," Zimmer said. "And for me, vintage just has more soul."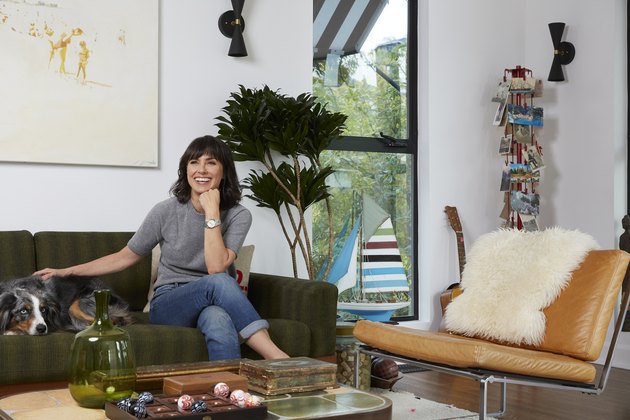 Read on for our top picks from Zimmer's sale.
1. 1970s Vintage Needlepoint of German Countryside, $75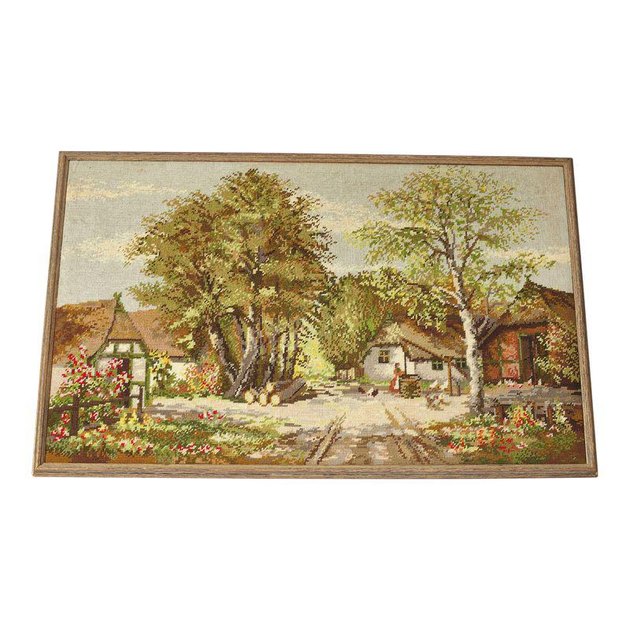 "This is one of my hard-to-part-with pieces. But luckily my grandparents made so many needlepoints for us, and this one is just too big for the new house. It was made by my grandpa in Germany and is one of the four seasons motif. It's the fall motif. The needlepoint is in beautiful condition. The back is ready to hang, but is naturally aged. It is in the original frame, so it might need a little love, or perhaps could be made into a pillow."
2. Vintage Caramel Colored Suitcase, $160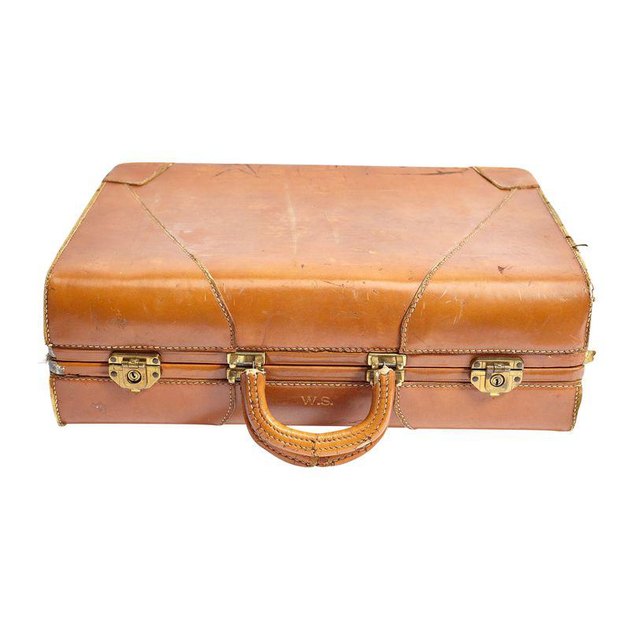 "These types of vintage suitcases are very popular these days, and I have four listed because I have loved this trend!"
3. Vintage Danish Modern Green Striped Wool Couch, $1,800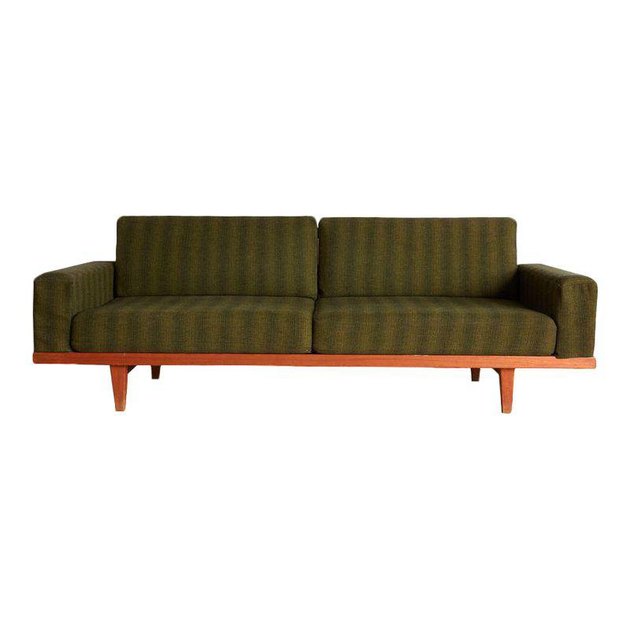 "This was one of the first pieces we bought for our midcentury modern home from the Los Angeles Modern Auctions. It is in great shape with what seems like the original fabric. The auction house attributed the design to Hans Wegner, but that's not verifiable as there are no markings anywhere on the couch."
4. Silver Serving Set ( set of 3 ), $80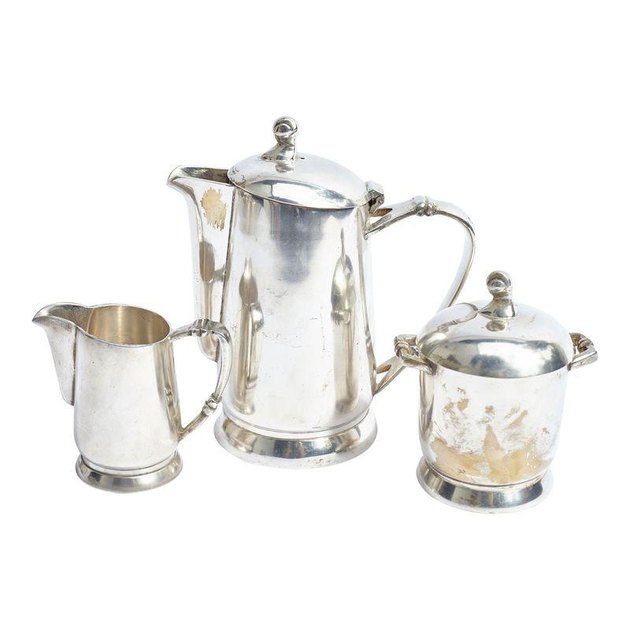 "I used to have little tea parties with my daughter and we used this one when we wanted to be 'fancy.'"
5. Vintage Chinese Hand-Painted Wooden Rice Basket, $185
"We used this for many things: to hold magazines, or wood when it was by the fireplace, toys for the dog, or toilet paper and towels in a bathroom. It holds a lot."
6. Vintage Zorro Lunchbox With Thermos, $75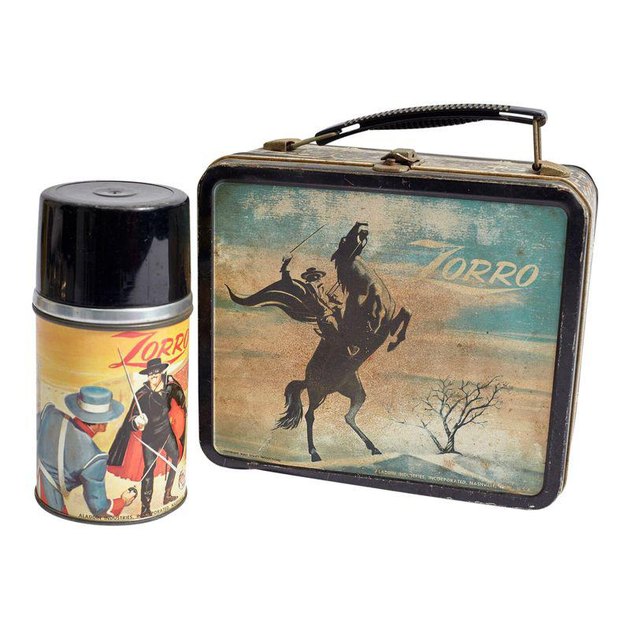 "It could be used for your kid's lunch or your adult lunch at the office — you would look super cool coming to work with this. I just love having things around the house that evoke such a specific time in our lives. These lunchboxes in general bring me back ... I wish I still had my Wonder Woman one."
---
Carolin Lehmann is an Associate Editor at Hunker. She's a graduate of the Missouri School of Journalism and has previously written for HuffPost, Seventeen magazine, and a variety of local news outlets. As a studio apartment dweller, she's always on the lookout for new ways to decorate a rental on a budget.
View Work