When it comes to color, 2018 is all about pink and gray. But will these hues stick around for 2019? Don't worry, we have at least some of the answers thanks to paint companies Sherwin-Williams and Dunn-Edwards's newly released color forecasts for 2019. And spoiler alert: pink and gray will still be there to play, but maybe just not quite as prominently as before. Learn more below.
Sherwin-Williams
Sherwin-Williams has established 42 trend colors for 2019 with a "voyage" theme. These colors are divided into six categories: shapeshifter, wanderer, aficionado, enthusiast, naturalist, and raconteur. Let's break them down: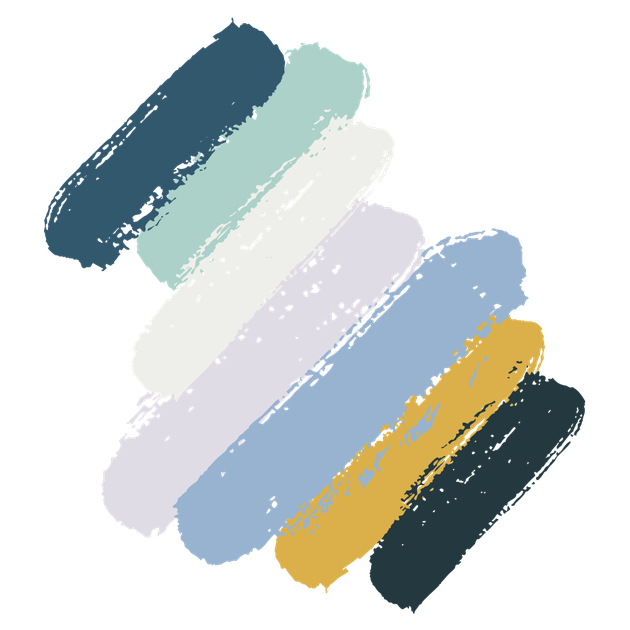 These colors are inspired by outer space. Think deep, dark blues.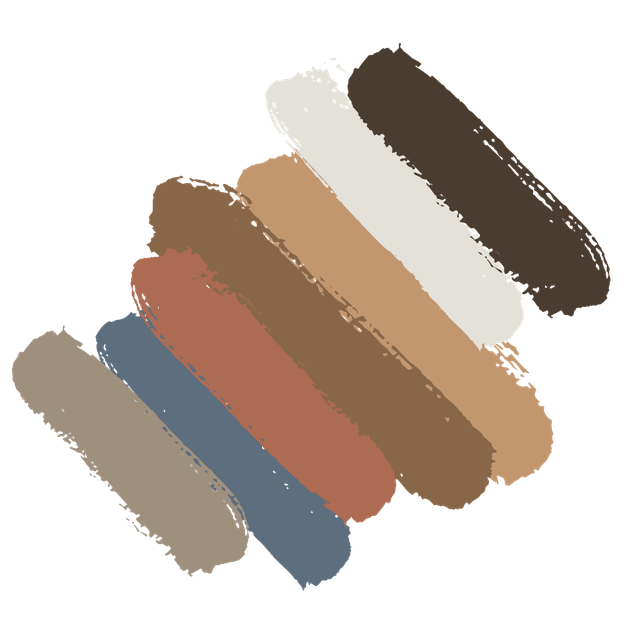 The plains and deserts inspired these color picks. So we're talking clay, leather, and wool hues.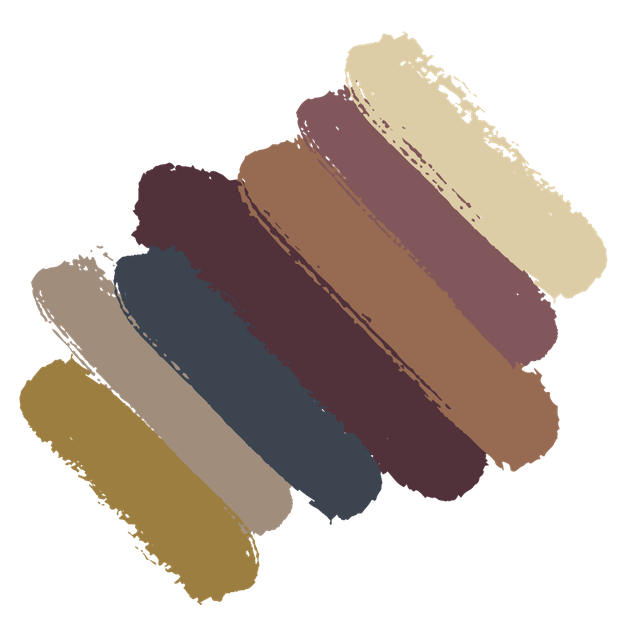 Timeless tradition is the inspiration behind these shades. Think copper, gold, merlot, and dark gray.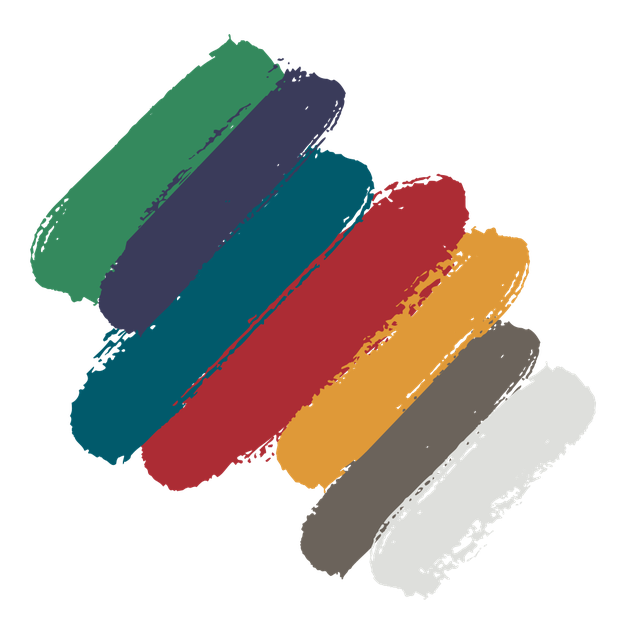 These shades are inspired by the enthusiastic person. From red, to green, to gold — they're all super vivid.
Inspired by nature, these colors range from mushroom, to green, to floral pink.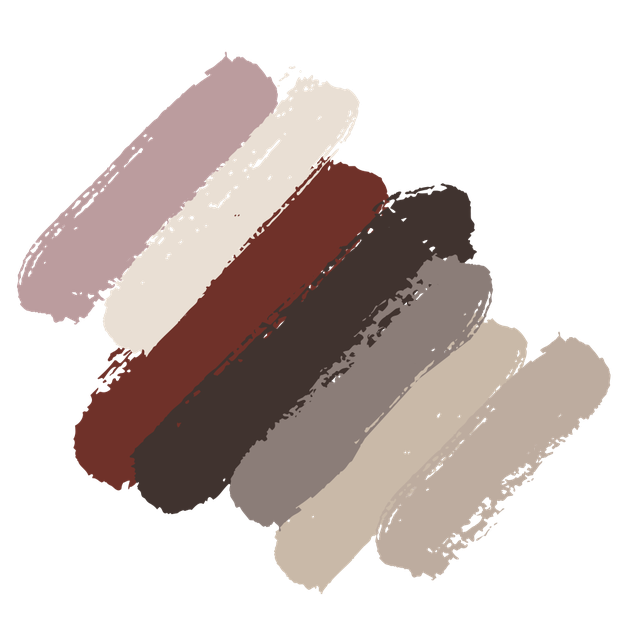 These shades are inspired by the storytellers among us. They include taupe, orchid, red, and beige.
Dunn-Edwards

Dunn-Edwards comes in with 60 trend colors for your consideration. Just as with Sherwin-Williams, they're divided into several trends that fit within the theme "spirited journeys": extreme odyssey, city stroll, poetic passage, sojourn, and country caper. Check them out:
"Bling is on a downtrend, evolving to influences of deep sea exploration, with colors of cold neutrals and pastels, along with pink and mauve," said color expert and stylist Sara McLean. "We'll welcome aquatic tones, contrasted with pearled white, camouflage, grayed purple, and terra-cotta."
"Color next year will have a swimming pool vibe, with coated accessories, rounded shapes, inflatables, and icy finishes," McLean said. "We're loving shades of teal, mango, sangria, and dark chocolate."
"We'll see delicate, bleached, fresh neutrals and warm naturals lit by cool icy tones," McLean said. "Casual blues and tender pinks will be paired with graphic colors, sophisticated nude palettes, and desaturated colors."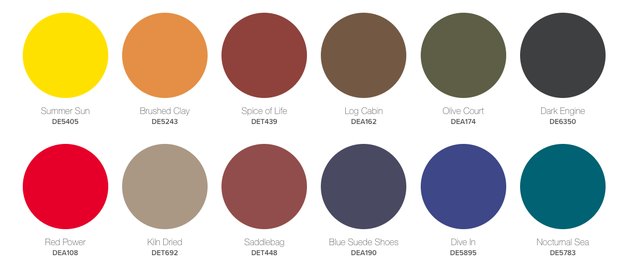 Think primary colors paired with outdoorsy olive, brown, and ochre. "These are comforting colors and materials that remind us of our history," McLean said.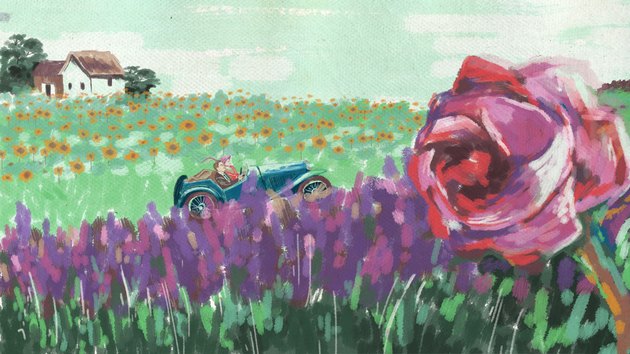 This trend is all about different hues of green. "They pair well with brown, pastels, juicy red, and chalky neutrals," McLean said.
---
Carolin Lehmann is an Associate Editor at Hunker. She's a graduate of the Missouri School of Journalism and has previously written for HuffPost, Seventeen magazine, and a variety of local news outlets. As a studio apartment dweller, she's always on the lookout for new ways to decorate a rental on a budget.
View Work