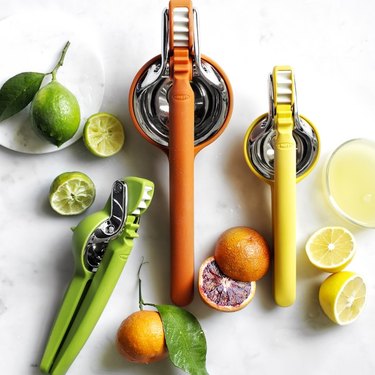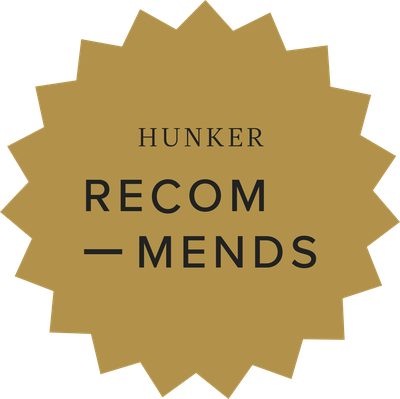 Whether it's gadgets, decor, or furniture, in Hunker Recommends, our editors only put their stamp of approval on the very best.
Kitchen gadgets: they seem unassuming, but an excellent one is guaranteed to add a pinch of joy to your life. Or at least they do to ours. So below, the Hunker team's favorite kitchen gadgets that you absolutely must try.
"So, my mom is famous for buying me gifts that literally only she deems useful, but a few months back she bought me this electric pepper grinder. It has a light that comes on when you press the button. It's ridiculous. But slowly, it became the gift from the kitchen gods because you only need one hand to operate it, so when you're cooking you don't need to wipe off an oily/messy hand to grind the pepper. Plus the light now makes me feel like a fancy person." — Leonora Epstein, Senior Director of Content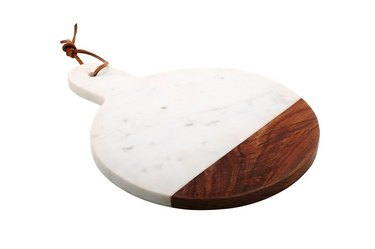 "I absolutely love whipping my white marble with acacia wood paddle cheese board out for every dinner party or brunch I host. Your cheese spread could err on the side of budget-friendly Swiss and cheddar slices and it will still look significantly better on this cheese board. It looks elegant and sophisticated, and it's from Target (hallelujah!). Did I mention it's under $30? It makes a great housewarming gift, too! You're welcome." — Garineh Magarian, Senior Social Media Manager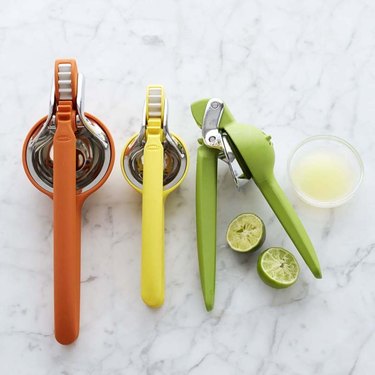 "I love my hand-held juicers from Williams Sonoma (sold individually). I've got one specifically for limes, one for lemons, and one for oranges. They are so handy and easy to use. I include citrus juice all the time in my recipes — in salad dressings, in dips, and most importantly, in cocktails. Keep one of these on your home bar and impress your guests next time you concoct a margarita made with freshly squeezed limes." — Laurie Grossman, Director of Editorial Operations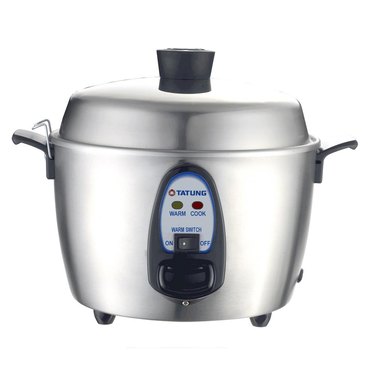 "My favorite kitchen gadget would have to be my trusty, handed-down-from-mom-and-grandma, old school, pop-up rice cooker by Tatung. It's lasted for over 15 years and cooks so many different things. All I have to do is pour the water in and push the button down. I've used it to make rice, porridge, steamed veggies, dumplings, soup, stew, stock — you name it. Plus, the slight clanking noise of the lid when it's cooking and the 'POP!' sound it makes when it's done brings me back to childhood and memories of home-cooked Taiwanese food. The newer rice cookers with digital settings might be more high tech, but I'm certainly not trading mine in anytime soon." — Lacey Won, Social Media Manager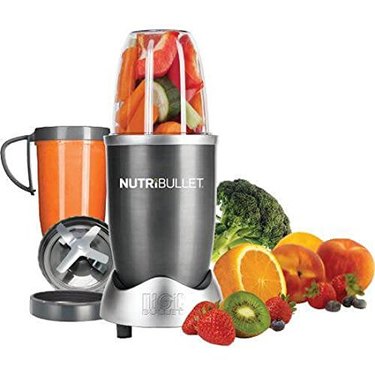 "I have a confession to make: I'm an impulse shopper. And if I were independently wealthy this wouldn't be a problem, but sadly I'm not. So, I've had to learn the hard way to avoid spending sleepless nights watching infomercials. Luckily, before I made this lifestyle change, I came across one of the best gadgets of all time: the NutriBullet. Needless to say, I bought it, and I'm happy to report that it's one purchase I've never regretted. It has a minimal and compact design that's perfect for a small kitchen. But my absolute favorite part is that after I blend my nutrient extracted juice or smoothie, I don't have to pour it into a cup, I can just grab it, put the lid on, and go — which is awesome for a busy girl like me." — Ariane Moore, Associate Editor
---
Carolin Lehmann is an Associate Editor at Hunker. She's a graduate of the Missouri School of Journalism and has previously written for HuffPost, Seventeen magazine, and a variety of local news outlets. As a studio apartment dweller, she's always on the lookout for new ways to decorate a rental on a budget.