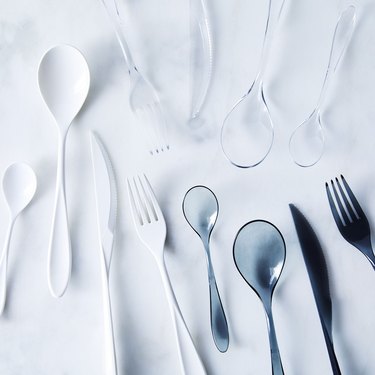 Turning your backyard into a jaw-dropping, serene oasis has been a labor of love. Now, after months of hard work and a few narrowly missed freak-outs your lush veranda is finally complete, which means: It's time to party! And we're not talking about throwing together a simple summertime barbecue with flimsy paper plates and plastic utensils that prove to be no match for the rib eye you've been dreaming about, either. Instead, give your new outdoor living space the swanky soiree it deserves, complete with chic and durable flatware specifically designed for an alfresco feast.
Made in Italy, this bellisimo set of silverware is an absolute treat to dine with. Unlike the disposable cutlery that you typically see at an outdoor bash, this elegant collection is created from durable polycarbonate (high-performance plastic) and won't bend to your grilled lemon-herb chicken's will or break under the pressure of a heaping spoonful of roasted rosemary potatoes. But be forewarned: You might find yourself using it indoors, too.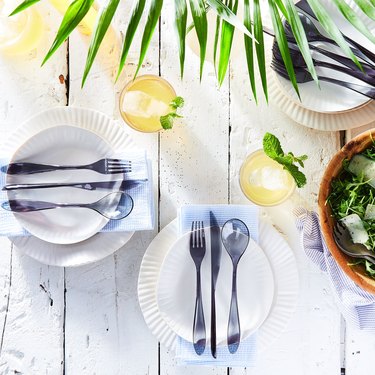 This stunning 16-piece set, which includes four place settings, can be dressed up or dressed down to fit the occasion. And it's available in three different colors — clear, white, and onyx — so it will blend in seamlessly with the rest of your outdoor dinner party decor.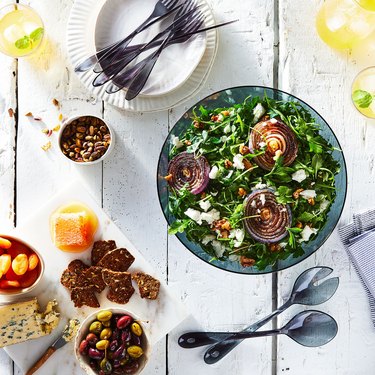 But the best part of this gorgeous and strong cutlery is the fact that it's dishwasher safe. So you can save the landfills from unnecessary plastic waste and reuse it over and over — continuing to impress your dinner guests all summer long.
---
Ariane Moore is an Editor at Hunker. After earning her B.S. in Interior Architecture and Design, she enjoyed working on a variety of projects ranging from residential to hospitality at award winning design firms in both Las Vegas and Los Angeles. She also served as Design Editor at Natural Child World magazine.
View Work