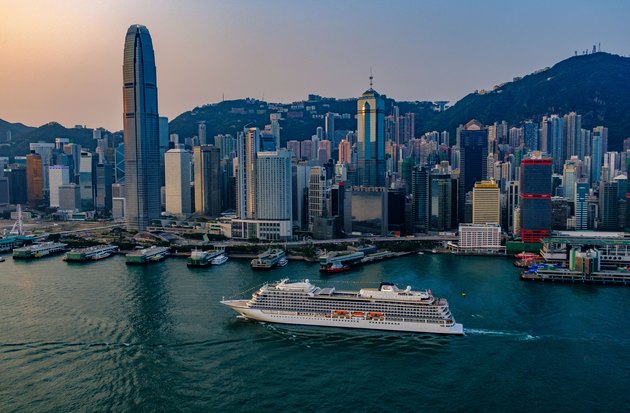 Calling all travel writers, retirees, and trust fund babies! Got 245 days and $92,990 on hand? Well good, because we know how you can spend them: by going on the longest-ever continuous world cruise. Viking's Ultimate World Cruise spans six continents, 59 countries, and 113 ports. As in, a full circumnavigation of the globe.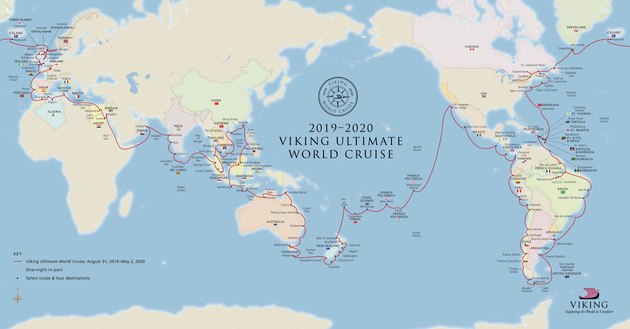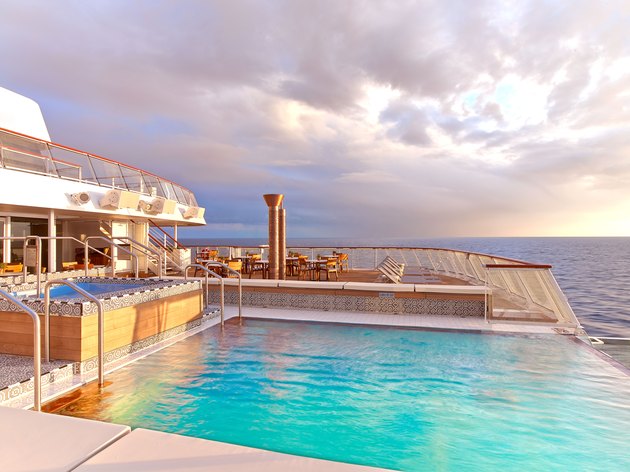 But what if you want to dip your toes in the water without committing to a full 245 days? Well, you're in luck, because you can also just sign up for one of two shorter segments of the world cruise. The first is 127 days sailing from London to Los Angeles where you'll visit 33 countries and 61 ports ( $47,995 ), and the second is a 119-day journey from Los Angeles to London where you'll visit 29 countries and 55 ports ( $45,995 ).
If you book the cruise from now through December 31, 2018, you'll also receive $4,000 in shore excursion credit for any optional land programs and $2,000 in shipboard credit, which can be used toward optional tours, spa services, onboard shops, and beverages. There is also a similar incentive available for those who book one of the two shorter journeys.
Would you be willing to commit 245 days of your life to a cruise?
---
Carolin Lehmann is an Associate Editor at Hunker. She's a graduate of the Missouri School of Journalism and has previously written for HuffPost, Seventeen magazine, and a variety of local news outlets. As a studio apartment dweller, she's always on the lookout for new ways to decorate a rental on a budget.
View Work