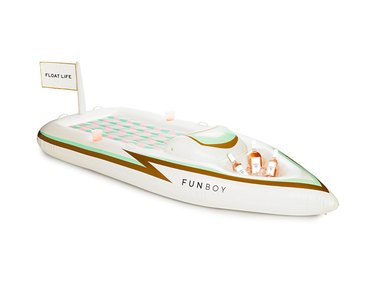 For those without air conditioning, the Swelter Survival Plan is key. This usually consists of a) window shopping at the mall just for free air-conditioning; b) an icy shower with a cold beer; or c) cashing in that "come use my pool" offer extended by, um, whatever their name is? Anyway, if you are lucky enough to have access to a pool, really treat yourself (or your generous host) by bringing along one of these eye-catching pool floats:
Really, is there any better way to make an impression than by mounting a giant, golden swan?
Your Instagram is about to be poppin'.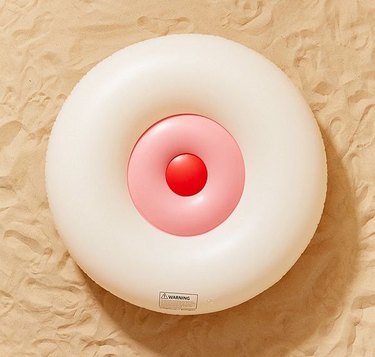 This float is like entering an episode of the Care Bears.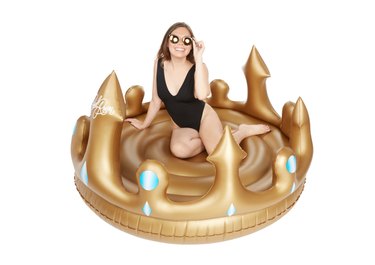 Channel your inner Beyoncé and become Queen of the Pool.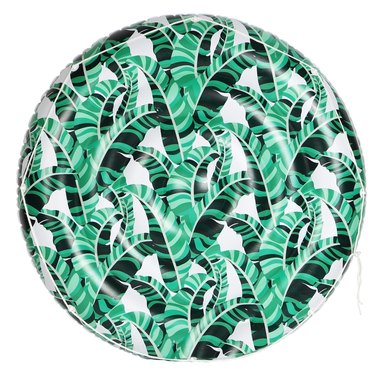 Okay, this one is actually quite fetching.
Whaaaat: This float has space for you to keep your rosé chilled.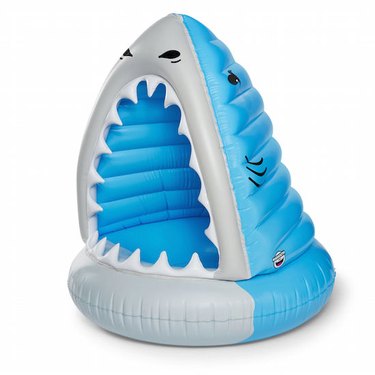 Hilarious, but also provides some shade.
It's basically an entire island ...
---
I'm a freelance writer and reporter for outlets like Rolling Stone, the Village Voice, BUST, Nylon, Woolly, and the Appeal, a podcast host for Undisclosed, and once upon a time, I was the founding editor of The Frisky.
View Work