Hunker may earn compensation through affiliate links in this story.
When John Christakos and Maurice Blanks met at Williams College, it took just one sculpture class to discover their shared love of modern design. The problem, of course, was that they couldn't possibly afford it.
"We realized to buy modern design, you had to go to a design mart with a designer," recalls Christakos. "It was really expensive." So, after graduation, they started Blu Dot, a modern design company whose products rival the sophistication, materials, and quality of European designers — without the sticker shock. "Either egotistically or naively," jokes Christakos, "[we] thought that we could fill that need."
Not only have they filled the need; they've been pioneers of democratization in the design world. Over the past 21 years, Blu Dot has created instantly recognizable pieces, including the Real Good Chair, which is made of bendable metal and ships flat in an oversize pizza box; and the Modu-licious dresser collection, which features powder-coated door and drawer fronts in different colors that customers can choose themselves. (We must admit we're also fans of the Hunker Bed, which has an upholstered headboard with built-in walnut nightstands.)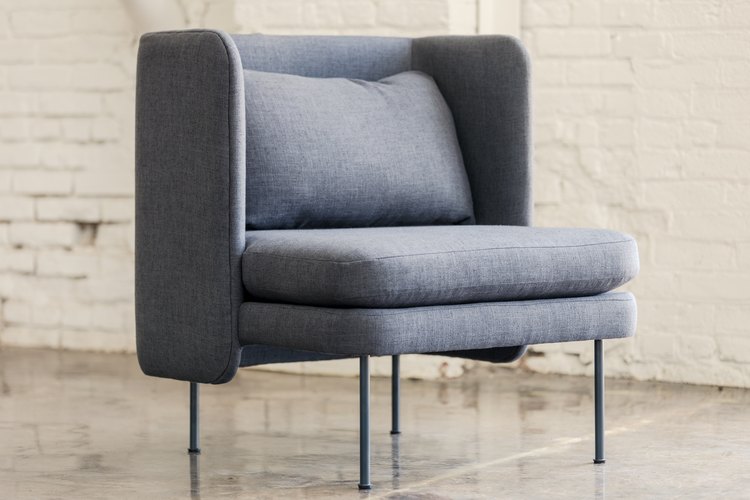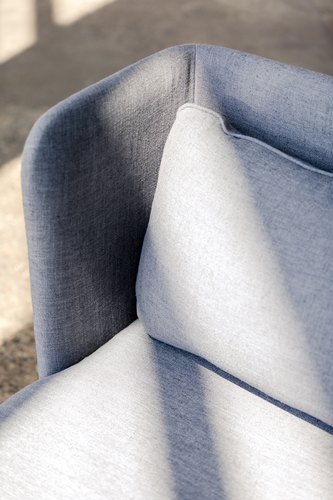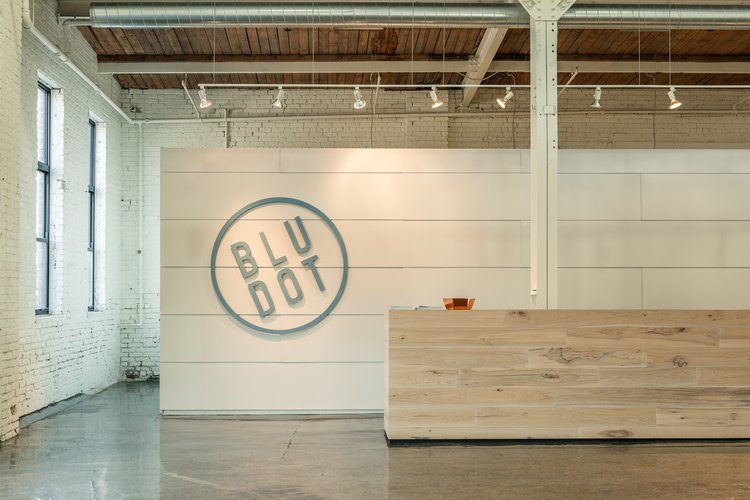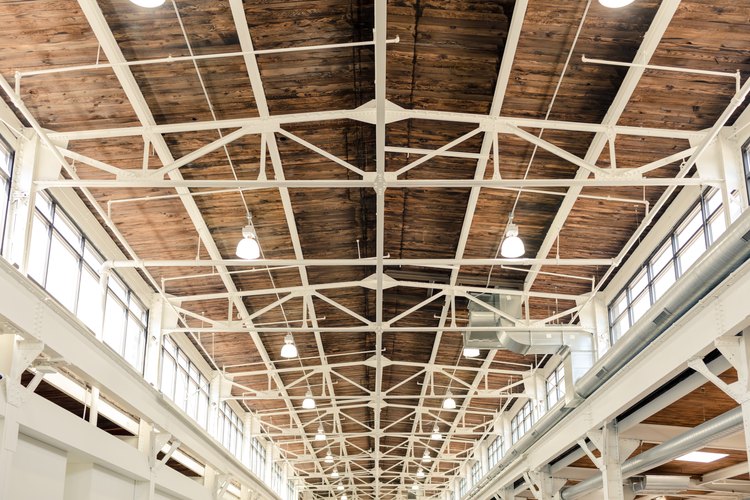 Christakos and Blanks were inspired by, among others, Charles and Ray Eames — and, like those seminal designers, they've innovated new manufacturing methods and strive to distill their designs down to the most essential elements. One thing that's not expendable, however, is a sense of wit. Says Blanks, "Sometimes our furniture has a sense of humor, something that surprises us, or a little wink." For example, the Lap dresser collection comes with different leg colors that function like a great pair of statement shoes, or the Rule casegood collection where drawer interiors have a surprising color inside like the cool lining of a jacket.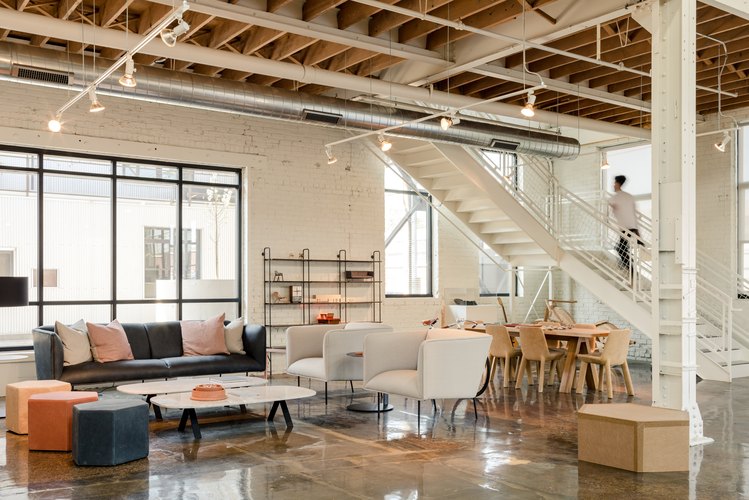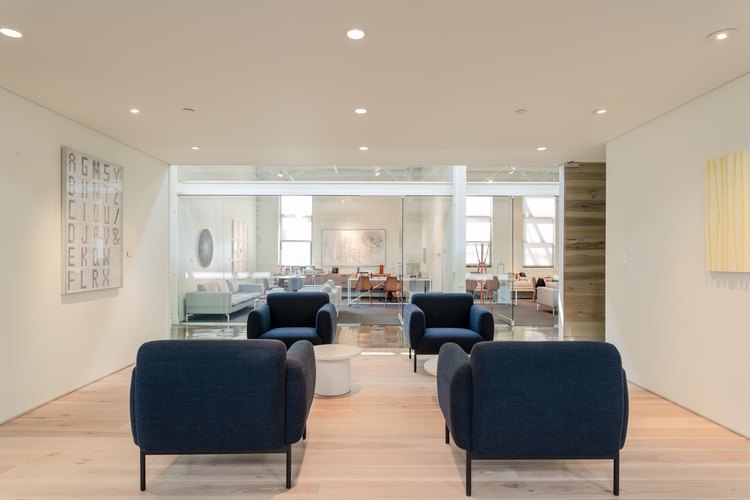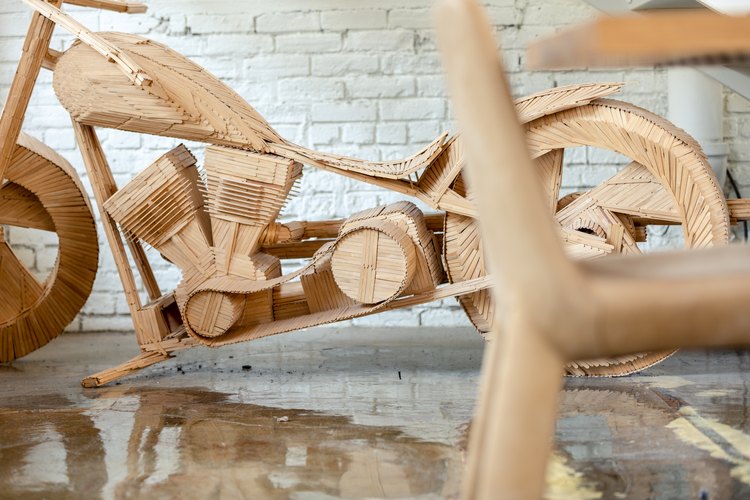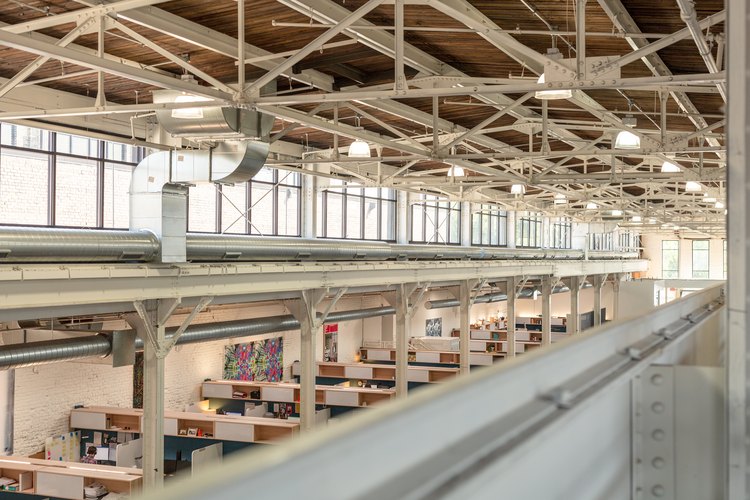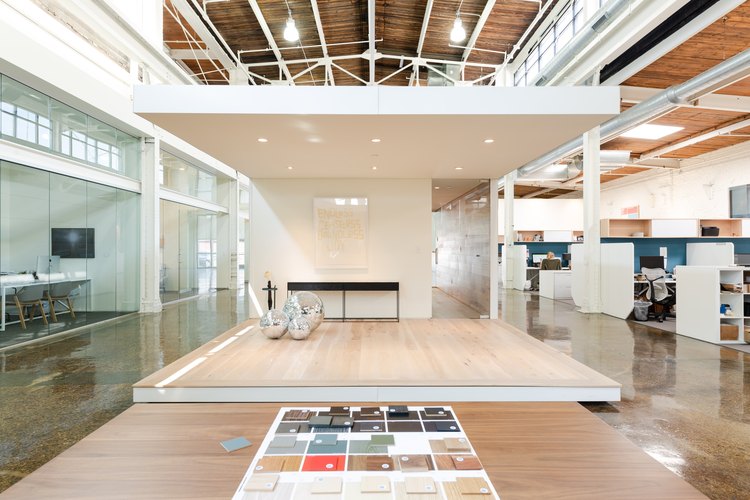 And in a world where design (and everything else) happens more and more virtually, Blu Dot's process remains hands-on. Christakos and Blanks first started by sketching together on large sheets of butcher paper, so now, rather than modeling everything on a computer, their Minneapolis design team often use actual sketches and make small (or actual) scale models to test an idea, always keeping an eye on efficiency. "Some designers might dream up their ideal coffee table and then discover it's really expensive to make and they might not care," says Blanks. "But cost is really central to the way we think."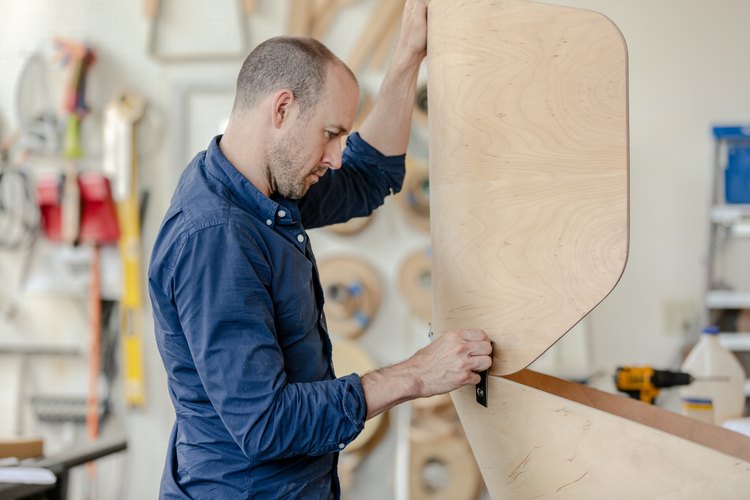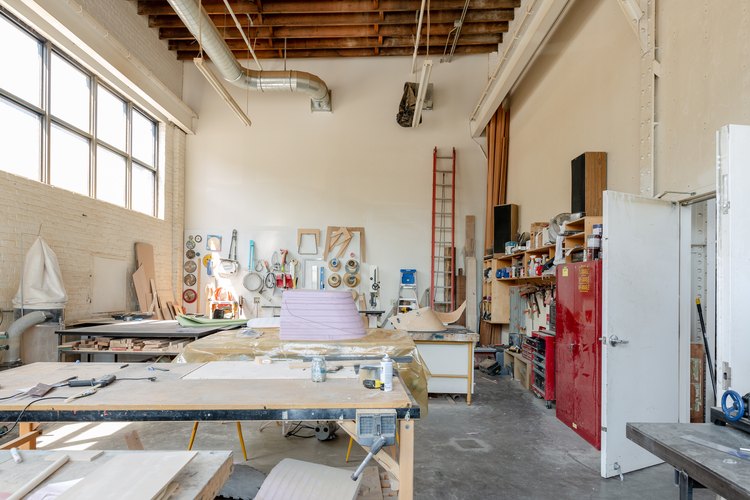 The conscientiousness at the heart of Blu Dot's purpose and process is apparent even in the way the company has grown. Rather than fueling rapid growth with outside investment, as so many startups do, Christakos and Blanks have grown organically, one well-earned win at a time. Nowadays Blu Dot has its own brick-and-mortar stores in New York, San Francisco, Los Angeles, Chicago, Austin and Seattle as well as three international stores. They've expanded into home accessories, and this October, Rizzoli will publish "Less is More (Difficult): 20 Years of Design at Blu Dot," by the founders. Christakos and Blanks credit the growth to their commitment to Blu Dot's values — including great materials, beautiful design, and efficiency — that made them want to start a company in the first place. "We've been going through old files and seeing our fax paper ideas about what our values would be," says Christakos. "It was funny to read because it's basically what they are now."
No wonder Blu Dot stands apart. In today's lightning-paced home furniture marketplace, it's nice to come home to pieces that have not only excellent value when it comes to cost, but also actual integrity.