We love everything Scandinavian, so this limited edition speaker collab between Sonos and Danish design brand Hay is right up our alley. It offers Sonos speakers in colors taken from Hay's 2018 palette: red, yellow, and green. The Hay Sonos One will be available for purchase this September online, at Sonos stores, and at the Hay House in Copenhagen.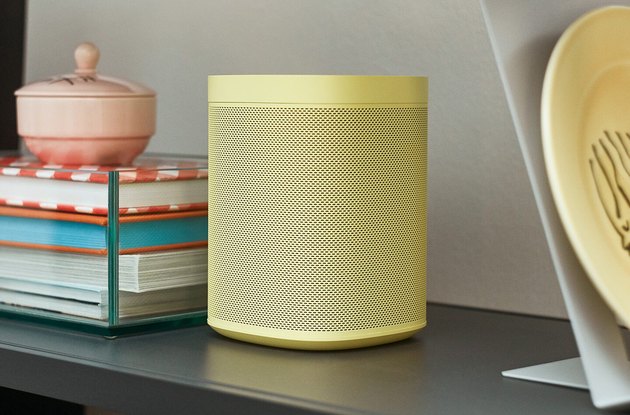 So why did these two seemingly very different brands decide to collab? Well, design has always been a multi-sensory endeavor for Sonos, according to the Sonos blog. So the way their speakers look is of high importance, too — not only their sound quality.
The Sonos One smart speaker launched last October. It has a built in Amazon Alexa who can communicate with the other Sonos speakers in your home, playing the same song from your kitchen to your bathroom.
---
Carolin Lehmann is an Associate Editor at Hunker. She's a graduate of the Missouri School of Journalism and has previously written for HuffPost, Seventeen magazine, and a variety of local news outlets. As a studio apartment dweller, she's always on the lookout for new ways to decorate a rental on a budget.
View Work