We know it seems highly unlikely that your pet cat could get any cuter, but trust us: You'll absolutely melt seeing her in one of these 10 beds. They just happen to be out-of-this-world adorable.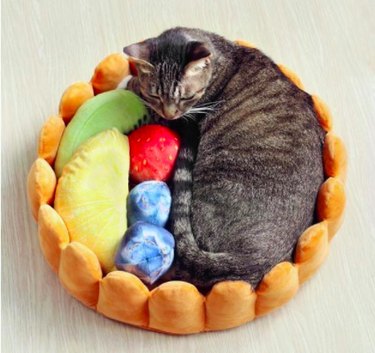 Excuse us, we need a minute: We could practically eat this cat up. He's like the sixth fruit.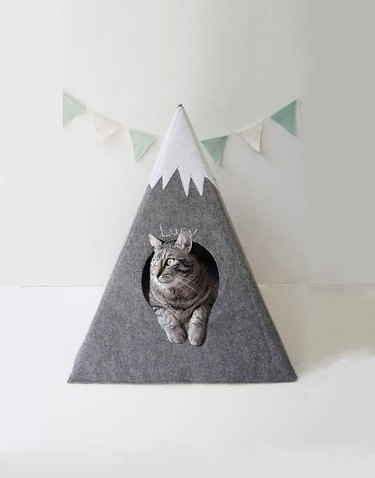 Your little climber will be right at home in this mountain. You can even pay extra to get her name embroidered on.
This must be the coziest cat in all of America. And Ohhio's cat bed is claw-resistant, so it'll remain a cuddly oasis for years to come.
This pet teepee is a classic. Your cat will be meowing along to songs at Coachella before you know it.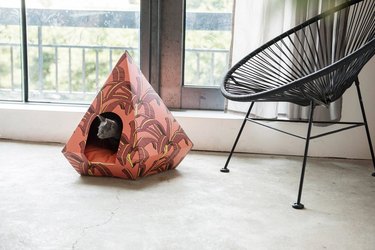 This unique hideaway is actually made of cardboard. It's definitely fit for your modern cat.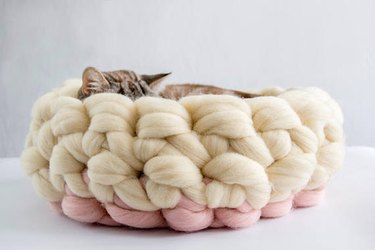 This wool bed isn't just a sight for sore eyes. It actually has some great benefits, too. The insulation of wool fibers allows your cat to feel cool on a hot day and warm on a cool day, and the wool is actually hypoallergenic.
Cats like to burrow, so this eared sleeping bag is sure to be a hit. Plus, it comes in at an affordable price point.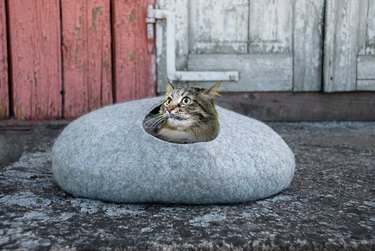 Speaking of burrowing, this bed also offers that opportunity along with all the benefits of wool. Plus, your cat peeking out of it is just dang cute.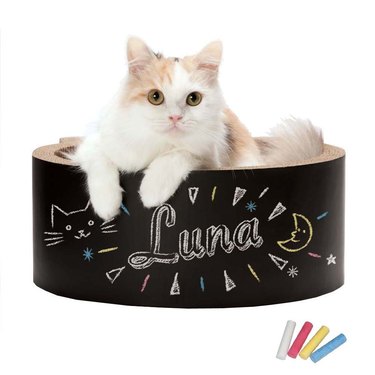 This bed is not only cat-head shaped, but also totally customizable with chalk. And it doubles as a scratching post. So many wins.
Hilarious. Your cat's sofa can now match your own.
---
Carolin Lehmann is an Associate Editor at Hunker. She's a graduate of the Missouri School of Journalism and has previously written for HuffPost, Seventeen magazine, and a variety of local news outlets. As a studio apartment dweller, she's always on the lookout for new ways to decorate a rental on a budget.
View Work