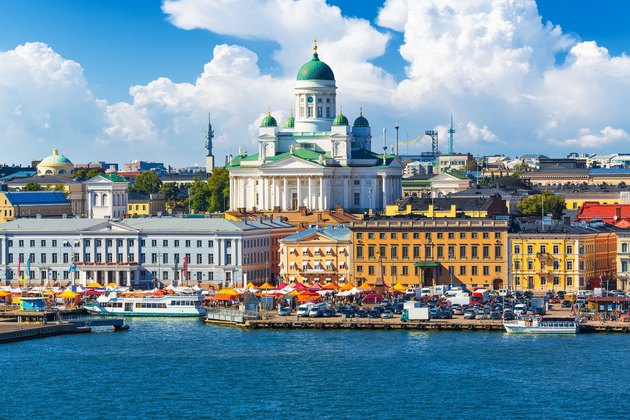 Those Scandinavians — is it any surprise they're the happiest in the world again? It's not that the same Scandinavian country comes out on top of the World Happiness Report every year, but then again it is always a Scandinavian country. We'd like to have some of what they're having, please.
So which is 2018's official happiest country in the world? Finland! And here's the rest of the top 10:
The annual World Happiness Report is produced by the United Nations Sustainable Development Solutions Network. In it, 156 countries are ranked by their happiness levels. The happiness of immigrants in 117 of these countries is also studied. So, this year Finland is not only the happiest country, but also has the happiest immigrant population in the world.
And what about the U.S.? It's ranked 18th, dropping down four spots from last year. Yikes.
"U.S. policymakers should take note," the study's co-editor Jeffrey D. Sachs said. "The U.S. happiness ranking is falling, in part because of the ongoing epidemics of obesity, substance abuse, and untreated depression."
---
Carolin Lehmann is an Associate Editor at Hunker. She's a graduate of the Missouri School of Journalism and has previously written for HuffPost, Seventeen magazine, and a variety of local news outlets. As a studio apartment dweller, she's always on the lookout for new ways to decorate a rental on a budget.
View Work