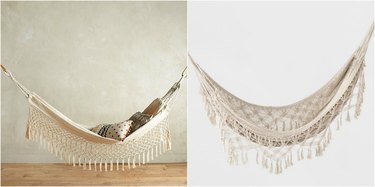 Something we've noticed about Target's new Opalhouse line, launching April 8: It's totally an affordable alternative to Anthropologie. There are some seriously great dupes that we've tracked down between the two brands. So if you love Anthropologie but are looking to save a couple of bucks, read on.
1. While the Anthropologie alternative is slightly larger, these two mirrors offer a very similar look and feel.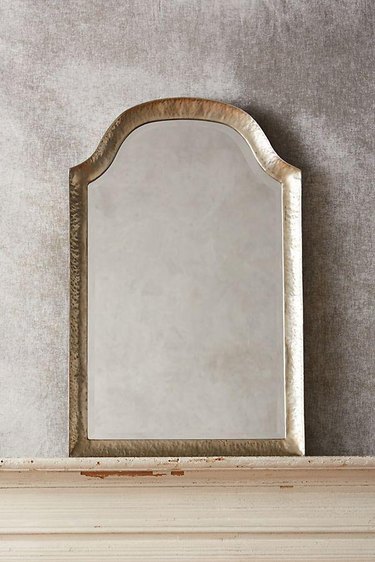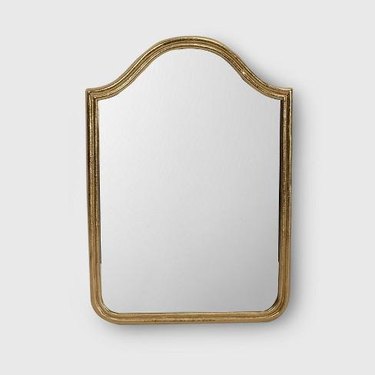 2. These cotton table runners are almost identical, but the Anthropologie version ends in a V-shape, while the Target alternative is straight.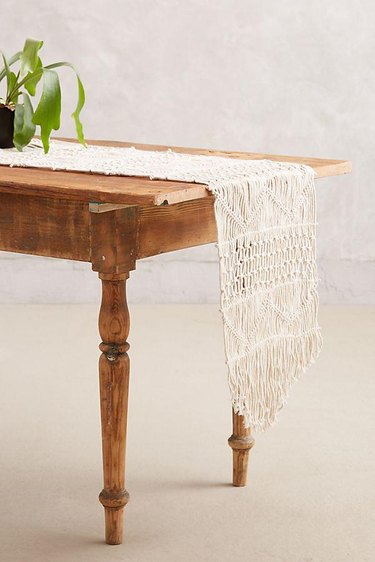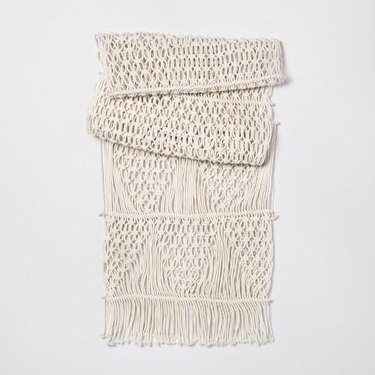 3. These cotton shower curtains give the same effect, but the design on the Anthropologie version dips down a bit more and gives more of a damask feel, while the Target version is more floral.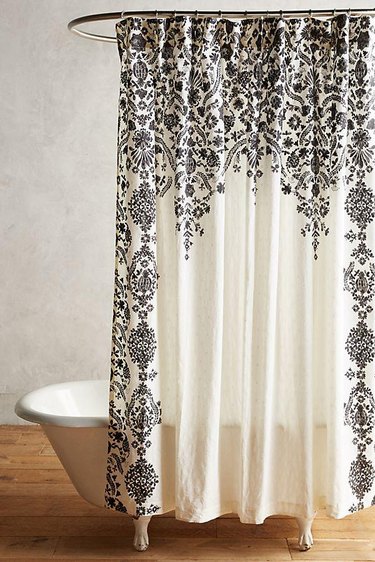 4. These cotton hammocks only have slightly different tassels.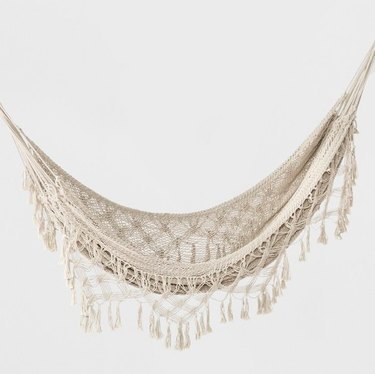 5. But watch out! Target isn't always the one with the more affordable pricing. Exhibit A: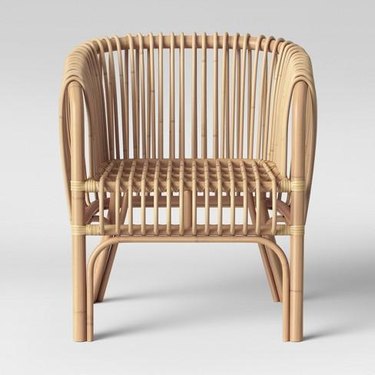 6. And bonus! If you're obsessed with Anthropologie's cult-classic Volcano candle — while not part of the Opalhouse line — there's a Target dupe for that, too. They both have very comparable tropical scents.