Jewelry designer Kendra Scott is no stranger to gemstones. So when it came to her first candle line, she took them as inspiration. Rather fitting, we'd say.
The soy wax candle line is composed of four scents: KS Signature (lily and blonde woods), Rose Quartz (wild peony, rose petals, vanilla, and raspberry nectar), Malachite (green ivy, frankincense, and amber), and Amethyst (blackberry and lilac blossoms and sandalwood). Scott brought in the pros to make her first line shine bright like a diamond — namely, fragrance expert Ann Gottlieb.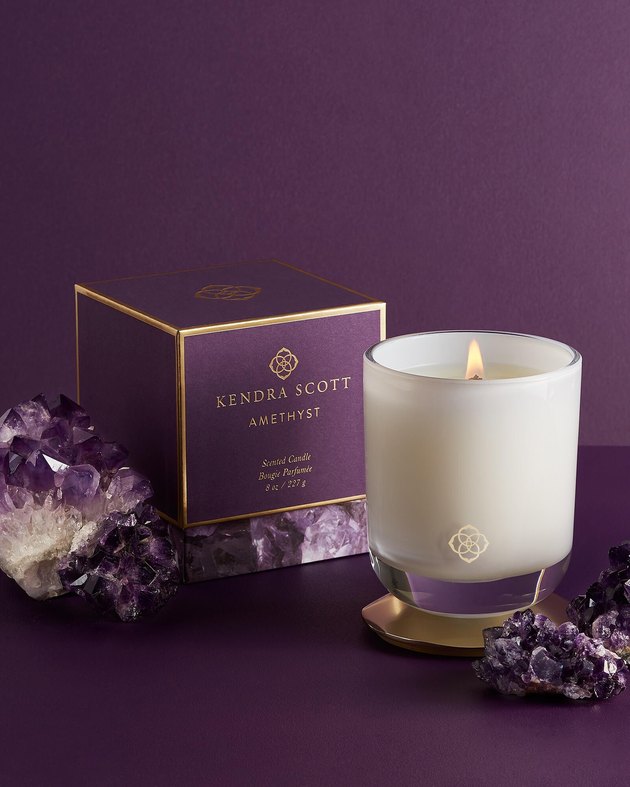 "The sense of smell is the only sense directly connected to our brain's center for memory and emotion," Gottlieb said. "These scents represent the multitude of memories, feelings, and sensations gemstones inherently arouse."
In addition to smelling great, Scott's first candle line does not skimp on presentation. Each of its four scents come in clean, glass vessels with her logo stamped in gold, and with gold lids reminiscent of her jewelry — talk about showpieces. The 8-ounce tumblers come in at $65 and the 3-ounce votives at $25.
---
Carolin Lehmann is an Associate Editor at Hunker. She's a graduate of the Missouri School of Journalism and has previously written for HuffPost, Seventeen magazine, and a variety of local news outlets. As a studio apartment dweller, she's always on the lookout for new ways to decorate a rental on a budget.
View Work