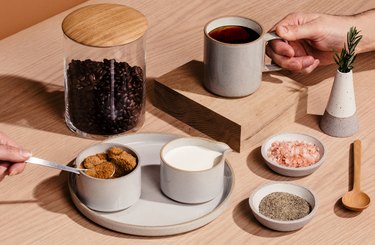 Go to any Los Angeles restaurant-of-the-moment or cool-girl's dinner party and you'll find one consistency: the dinnerware. It's undeniable: rustic, imperfect ceramic dinnerware is having a moment. It's not only perfectly Instagrammable, but also way more exciting to shop for than the dime a dozen white set you may already own. Each piece is unique, and often handmade by artisans. It just feels more special.
You can't find the dinnerware we speak of just anywhere, so read on for six of our favorite ceramics retailers. We'll take the whole set!
Humble Ceramics are made in small batches in Los Angeles. The dinnerware can be found online at a handful of retailers such as Jenni Kayne and General Store. See the full list here.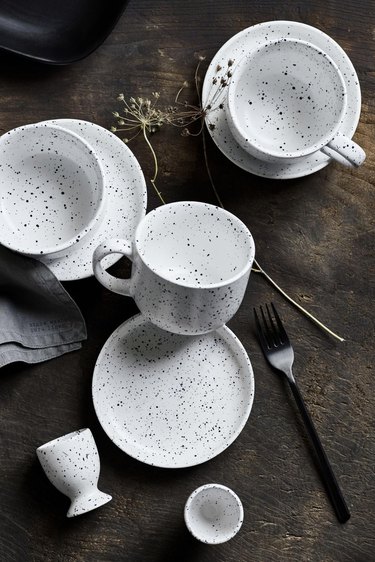 This Etsy shop based in Jacksonville, Florida is a goldmine. You can find full sets of dinnerware with matching accessories like match strikers and cake stands.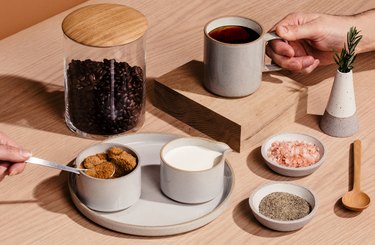 Nagasaki brand Hasami embraces traditional Japanese aesthetics. In the U.S., its products can be found online at retailers such as Jinen and the Tortoise General Store.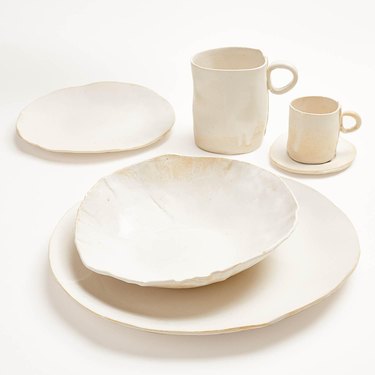 If you're down to splurge, Jan Burtz is for you. This delicate, feminine porcelain line is exclusive to New York retailer ABC Carpet & Home.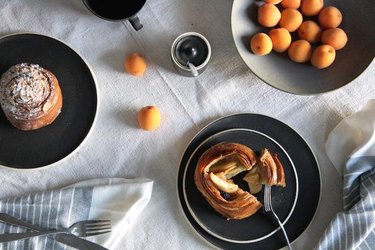 Here's another L.A.-based gem. You can purchase Sheldon Ceramics on their site, and the price-range is a bit more splurge-y.
---
Carolin Lehmann is an Associate Editor at Hunker. She's a graduate of the Missouri School of Journalism and has previously written for HuffPost, Seventeen magazine, and a variety of local news outlets. As a studio apartment dweller, she's always on the lookout for new ways to decorate a rental on a budget.
View Work