We don't know for sure when we started noticing Brooklyn-based illustrator Leah Goren's work, but when her book Besties came out in 2016, we put two-and-two together: Here was the brilliant artist whose designs — filled with color and often featuring actual, accurate depictions of women — were accompanying essays in the New York Times or BuzzFeed. (But perhaps you've shopped her wares on Society6, or seen the cover of Emma Straub's Modern Lovers?)
Anyhow, we recently became aware that Goren's designs have extended beyond the page (or screen), and are now available on a variety of ceramics. For the most part, the collection features dreamy floral prints that appear on platters, trinket dishes, and vases. But there are also a few pieces that showcase Goren's classic illos of women, which are equally rad.
Check out our favorite items: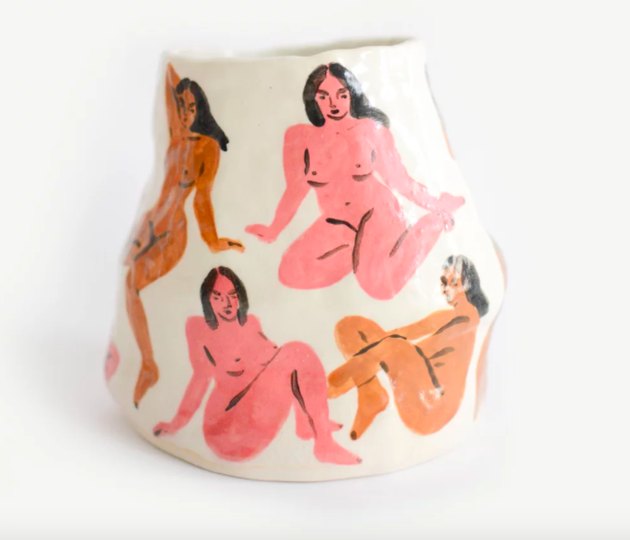 ---
Leonora Epstein is Hunker's Senior Director of Content. She has previously served as Executive Editor at HelloGiggles and as BuzzFeed's Deputy Editorial Director. She is the co-author of "X vs. Y: A Culture War, a Love Story" (Abrams, 2014). Feel free to reach out at leonora@hunker.com.
View Work