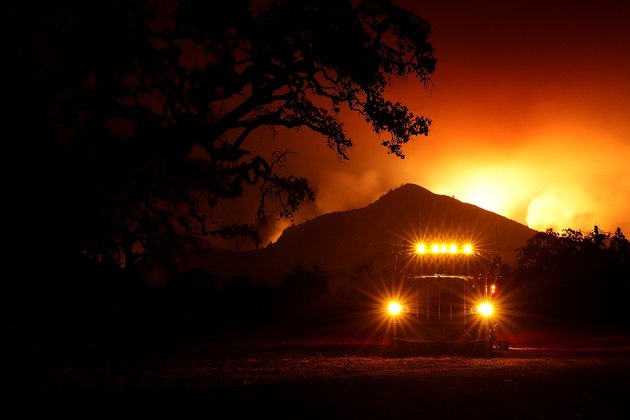 There's no place like home. But if you find yourself homeless after a disaster, natural or otherwise, Airbnb is helping to arrange the second best thing: safe, clean, free housing from its hosts.
Airbnb's Open Homes program is making waves by, most recently, providing aid to victims of hurricanes Irma and Maria, the Las Vegas shooting, the central Mexico earthquake, and the victims of the Northern California Wildfires. You can volunteer your home here. Agencies who respond to global humanitarian crises will then book your home on behalf of guests in need. Simple.
"When Superstorm Sandy hit the U.S. East Coast in 2012, there were tens of thousands of people who became homeless overnight. It was one New York host on Airbnb who had a great idea. She wanted to volunteer her spare bedrooms and she didn't want to get paid for it. We realized when she emailed us the idea, we didn't have a system in place to allow volunteering of rooms for free. That's what started a 24 hour engineering marathon to create that capability. What started as one woman's idea, within days, became a movement of compassion and hospitality." — Joe Gebbia, co-founder and chief product officer of Airbnb
Free housing is available from now until October 30 for displaced neighbors and relief workers deployed to help with the current fires ravaging Northern California. Hats off to Airbnb for its admirable humanitarian efforts.
---
Carolin Lehmann is an Associate Editor at Hunker. She's a graduate of the Missouri School of Journalism and has previously written for HuffPost, Seventeen magazine, and a variety of local news outlets. As a studio apartment dweller, she's always on the lookout for new ways to decorate a rental on a budget.
View Work