For many people, the appearance of flowering trees marks the beginning of spring. Most of these are spring ornamental trees, featuring prolific blooms ranging from pink to white. Some have large flowers, such as the magnolia tree, while others–like the weeping cherry tree–have clusters of small blooms. Many have a pleasing fragrance, but some, like the Bradford pear tree, have an unpleasant smell. All, however, are stunning additions to any landscape.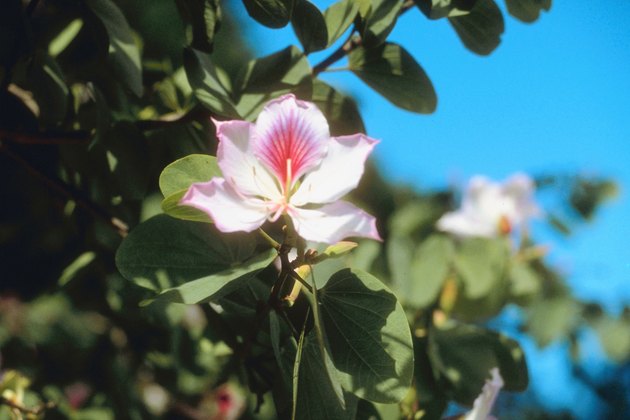 credit:
Jupiterimages/Photos.com/Getty Images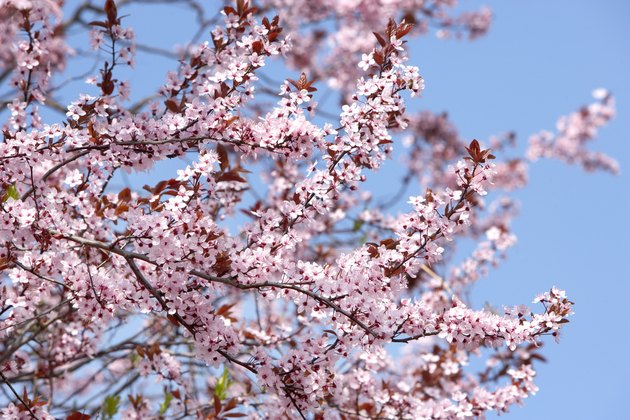 credit:
BananaStock/BananaStock/Getty Images
Cherry trees are famous for their masses of pink blooms. The trees, which have flowers that range from bright pink to pale, almost-white pink, can grow quite large, or remain small, depending on the variety. Weeping cherry trees have branches that droop to the ground and are often planted beside ponds.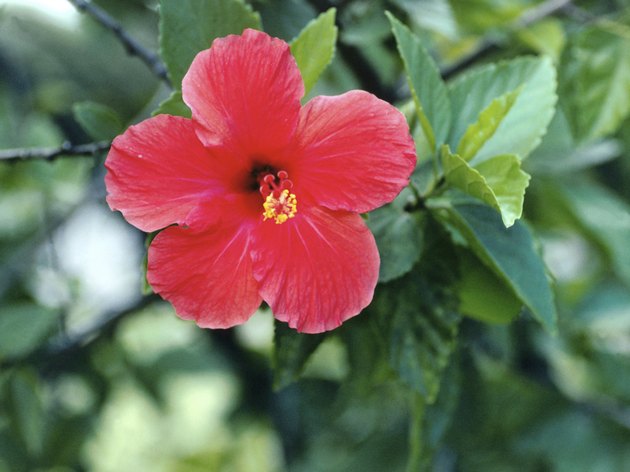 credit:
Ablestock.com/AbleStock.com/Getty Images
Crepe (or Crape) Myrtle trees are popular in the southern parts of the United States, where they flourish in the hot, humid weather so common in those states. Depending on the variety, the flowers of a crepe myrtle can be purple, red, white or pink. Most varieties provide flowers from spring until fall.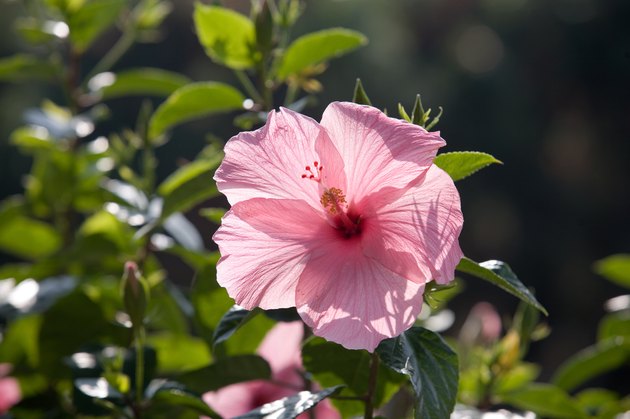 credit:
Jupiterimages/Photos.com/Getty Images
The hibiscus is another popular flowering plant that can be grown either as a shrub or as a tree. Often, the tree varieties are grown in containers. There are both cold-weather-tolerant and tropical varieties of the hibiscus plant, but the ones most commonly seen in tree form are usually warm-weather plants and are grown most often in the south.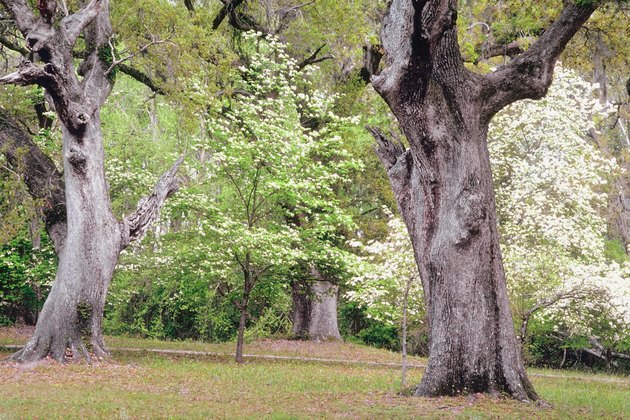 credit:
Jupiterimages/Photos.com/Getty Images
The flowering dogwood tree (Cornus florida) can be found throughout the United States and not just in Florida, regardless of what its name implies. There are over 100 types of dogwood trees. Most are small trees, averaging around 15 feet tall, with a sturdy, pleasing look. The trees are cherished for their unique white or pink blossoms, which are really special leaves called bracts. The bracts surround a cluster of small, yellow flowers.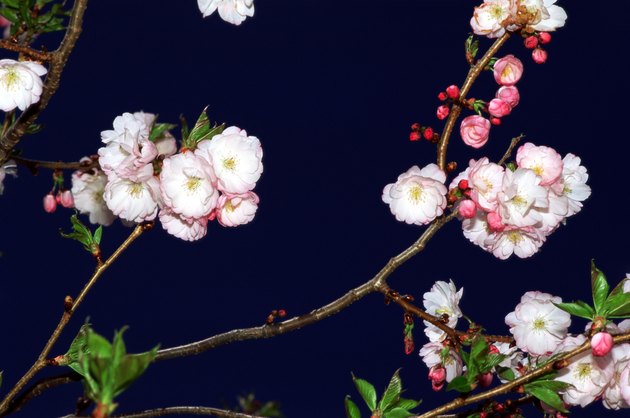 credit:
Brand X Pictures/Brand X Pictures/Getty Images
There are over 35 species of crabapple trees, which makes it easy to find one that will suit your landscape. The flowers of the crabapple tree have five petals and range in color from white to deep pink. These trees are very popular in the northern part of the United States, where the cold weather in spring makes it difficult for many other flowering trees to thrive.